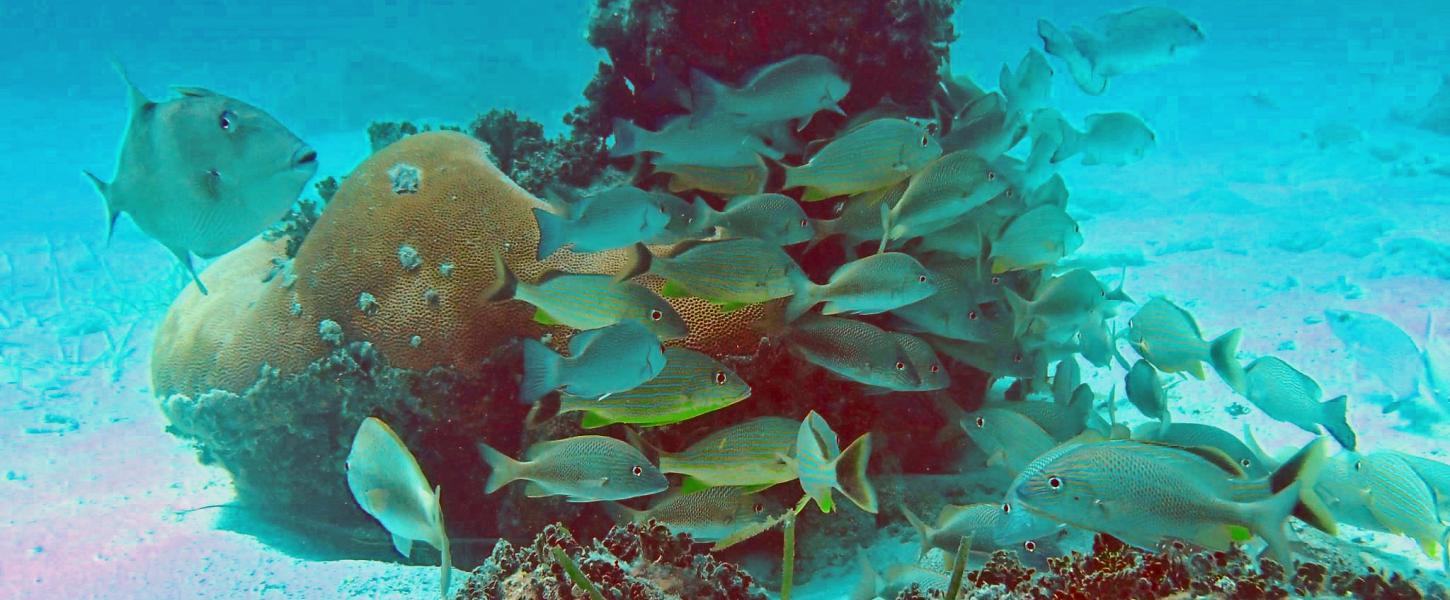 San Pedro Underwater Archaeological Preserve State Park
Remains of a Dutch-built ship sits encased in ballasts, stones and coral off Indian Key
Hours
8 a.m. until sundown, 365 days a year
Location
Contact Info
305-664-2540
Welcome to San Pedro Underwater Archaeological Preserve State Park
This underwater preserve features a submerged shipwreck that is perfect for diving and snorkeling.
Part of a Spanish flotilla, the San Pedro was a 287-ton, Dutch-built ship that sank in a hurricane on July 13, 1733. Its remains were discovered in 1960 in Hawk Channel near Indian Key.
After major salvage efforts in the 1960s, all that remains of San Pedro is a large pile of ballast stones covering an area 90 feet long and 30 feet wide. The underwater site has been enhanced with seven replica cannons, an anchor and an information plaque. Visitors also can appreciate the marine life that inhabits the site.
Located in 18 feet of water, approximately 1.25 nautical miles south from Indian Key at GPS coordinates 24 degrees 51.802'N, 80 degrees 40.795'W.
To prevent anchor damage, please tie up to mooring buoys at the site.
For more information about the San Pedro and other Florida underwater archaeological preserves, visit Florida's Museums in the Sea.