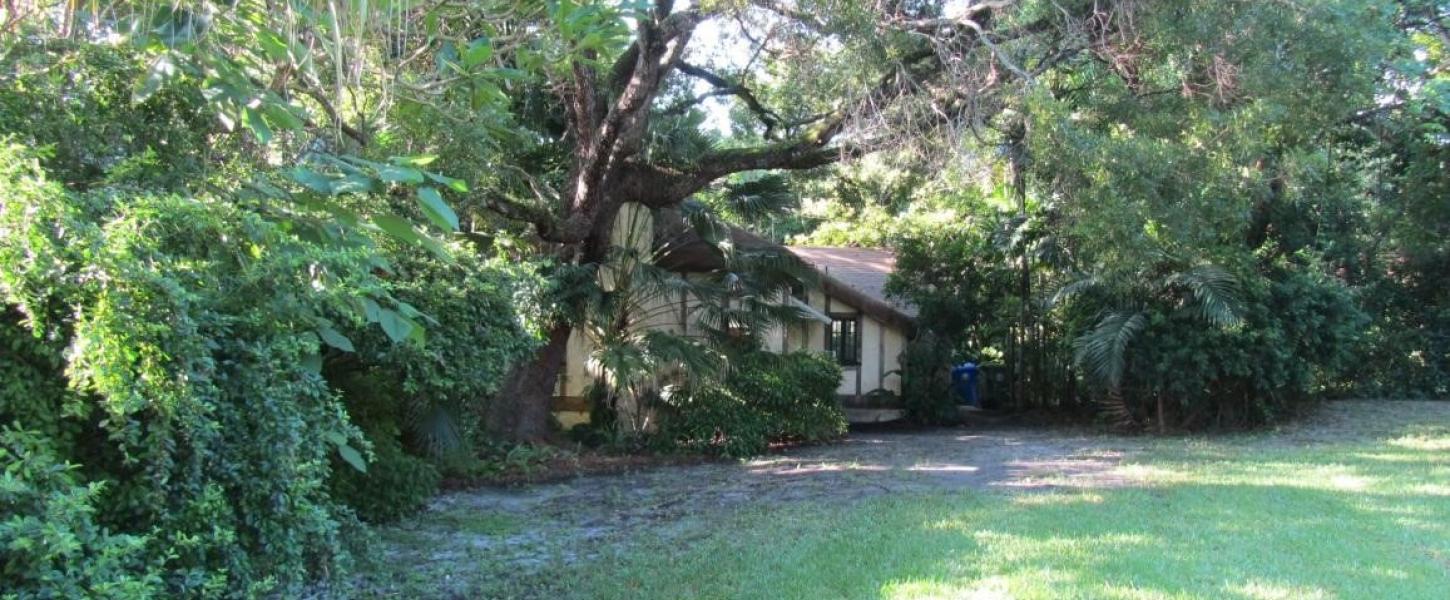 Marjory Stoneman Douglas House
From this cottage in Coconut Grove, Marjory Stoneman Douglas wrote and advocated for the environment and social change.
Hours
This property is maintained for cultural preservation and is not open to the public.
Location
Contact Info
305-442-6866
Welcome to the Marjory Stoneman Douglas House
Meet the woman who defended the Everglades, and the house where she launched a movement.
Today, the small cottage looks quiet and simple, surrounded by larger homes in a leafy residential neighborhood. But for more than 70 years, this house was a hub for activism. Here, Marjory Stoneman Douglas wrote The Everglades: River of Grass, the book that helped save the Everglades. She held press conferences on the front lawn, surrounded by the sounds of nature. She also strategized from inside the house, using her voice and her writing to help South Florida's environment and people.
Marjory Stoneman Douglas' house is not currently open to the public, although Florida State Parks are working toward limited visitation and offsite programming in the future. You can explore this and other websites to learn about the house and her life. Discover her legacy and be inspired to use your own voice for social change.