History of The Barnacle's Boathouse
Before he built The Barnacle, Ralph Munroe lived and worked in his Boathouse on the shore of Biscayne Bay. The first floor contained an enclosed space for boatbuilding while the second floor included living quarters plus an area for drafting new boat designs and cabinets to store the plans. He painted the outside Flagler yellow and decorated it with nameboards and figureheads from two shipwrecks he had salvaged, the Ingrid and the Haroldine.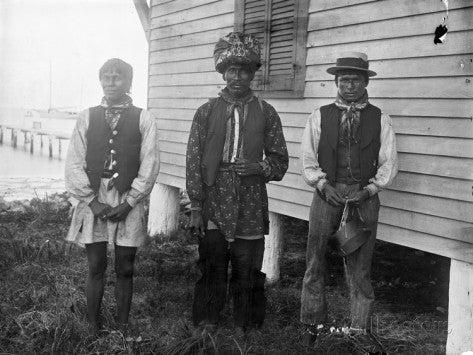 Munroe celebrated the Boathouse's completion in 1887 by organizing the first Washington's Birthday Regatta. After the boat races, participants began meeting in the Boathouse and formed the Biscayne Bay Yacht Club. Members elected Munroe the Club's first Commodore, a position he held for twenty-two years. The Boathouse was an important gathering place for other members of the community as well, and Munroe photographed a number of Coconut Grove's black, white, and Native American residents and visitors there.
In the early 1920s, the famous yacht designer, Nathanael Herreshoff, paid a visit to Munroe and returned to spend several winters at The Barnacle. The Boathouse was then the site of many animated conversations about sailing and design that occasionally developed into spirited arguments that both men relished.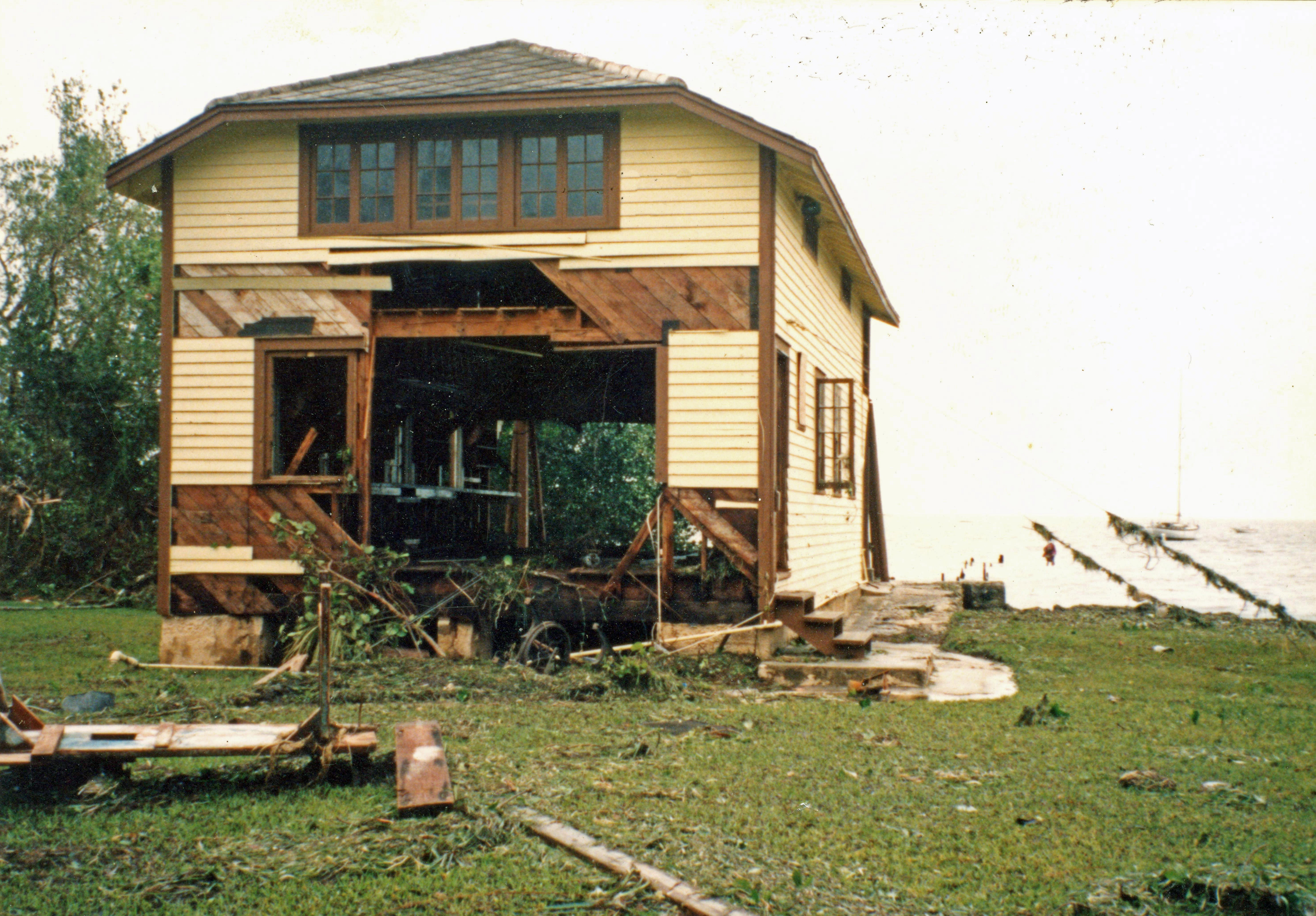 The Great Miami Hurricane of 1926 destroyed the original Boathouse and its contents. Items never recovered included the plans and models for Munroe's yacht designs.
Devastated by the loss of his life's work, Munroe examined how the forces of the storm led to the building's collapse, and he used what he learned when he rebuilt later the same year. He added bracing and a concrete foundation to the new structure for strength and attached guy wires to the second story floor-joists for stability. He also designed front and rear walls to break away to allow storm surge flood waters to wash through the building instead of tear it apart.
When Hurricane Andrew tested Munroe's new Boathouse on August 24, 1992, these protective measures worked exactly as he had intended. Front and rear walls gave out, isolating the damage to the first floor. The second floor and framework survived mostly intact. Since then, the building has endured more storms and even withstood direct impact by a fishing trawler during Hurricane Irma in 2017.  
Today, the Boathouse is the center for maritime activities at The Barnacle such as a multi-generational boatbuilding program, the annual commemoration of the Washington's Birthday Regatta, and maintenance of a small fleet of traditional boats that includes working replicas of two of Munroe's designs, his 28-foot Sharpie Egret and 30-foot Proa.
The Boathouse is regularly open on Wednesdays and Saturdays, and visitors are welcome to visit and chat with volunteers about what has happened in and around Boathouse over the past one and quarter centuries.