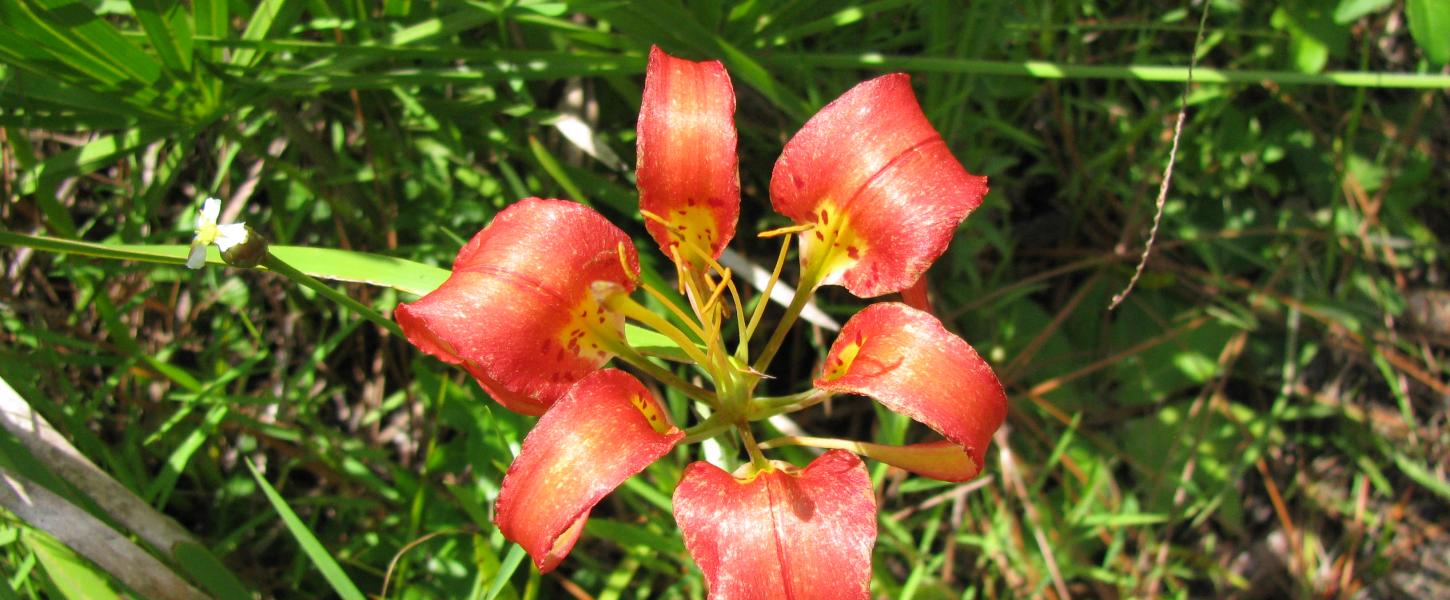 Wingate Creek State Park
Human occupation on this site goes back thousands of years
Hours
8 a.m. until sundown. There are no facilities located at the park.
Location
Contact Info
941-741-3028
Welcome to Wingate Creek State Park
Located in Manatee County about 25 miles east of Bradenton, Wingate Creek consists of 614 acres of uplands including scrub, scrubby flatwoods, mesic flatwoods, and baygall and bottomland forest wetlands associated with tributary streams including the Myakka River.
Wingate Creek and Johnson Creek converge in the park and form a tributary, which flows to the upper Myakka River within the park.
Human occupation on this site goes back thousands of years. The park gets its name from the Wingate family who arrived in this area in the 1890s.
Currently, visitors can use the property for exploring, hiking, biking, birding and nature study. Hiking and biking are limited to mostly sandy fire breaks. Animals you may encounter while out hiking at Wingate Creek State Park include gopher tortoise, eastern coachwhip, wild turkey, red-tailed hawk, great-horned owl, Sherman's fox squirrel, Florida mouse and white-tailed deer.
The upland habitats in the park are maintained with prescribed fire, which results in a beautiful display of wildflowers in the fall, including pine lilies, terrestrial orchids, Florida paintbrush and blazing stars. This park is also home to the spring flowering, endangered scrub morning glory, the Florida bonamia. Wingate Creek State Park is managed through Lake Manatee State Park and is also known as one of the Beker Properties.
If you are interested in visiting Wingate Creek State Park, please sign in at the kiosk located at the front by parking area. If you have questions about the park, please contact Lake Manatee State Park.