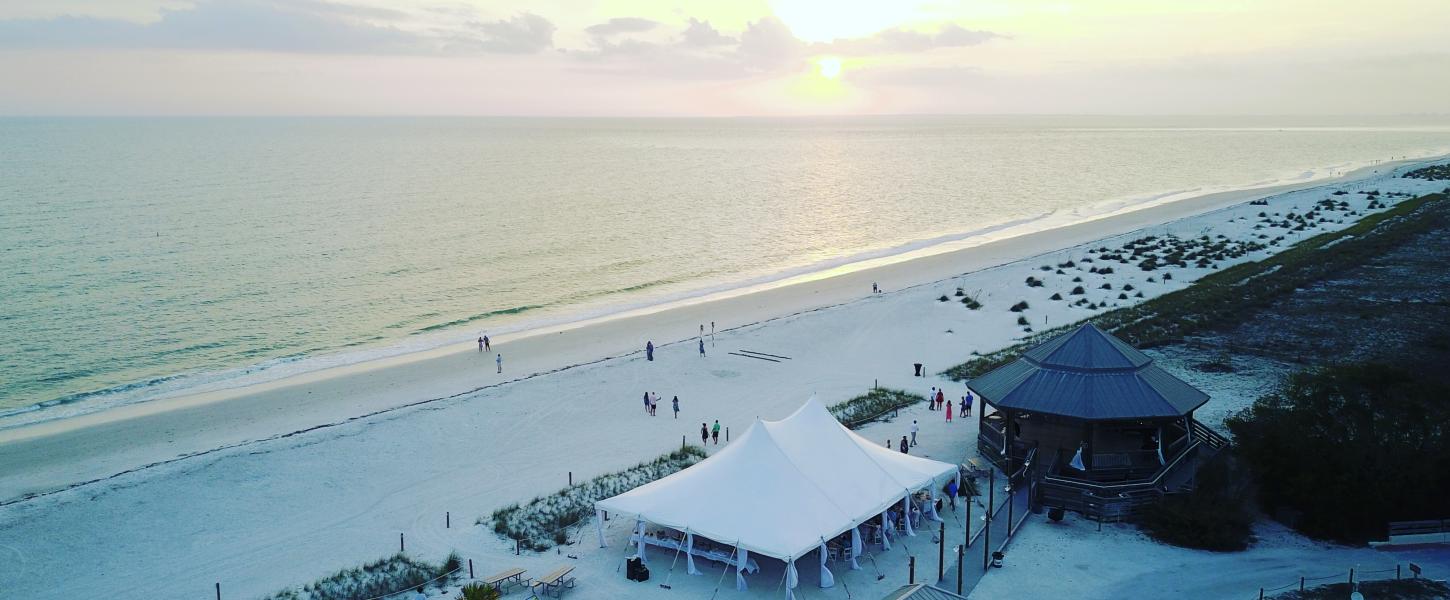 Lovers Key State Park
A lovely location with an untarnished two-mile stretch of beach
The Federal Emergency Management Agency (FEMA) has received the subgrant application for the Florida Department of Environmental Protection park repairs due to Hurricane Irma (DR-4337-FL PW 04979). Pursuant to Executive Order 11988 and 44 CFR Part 9.12, final notice is hereby given of FEMA's intent to provide funding for this project under the Public Assistance (PA) Program. The Florida Department of Environmental Protection's Lovers Key State Park sustained multiple damages as a result of Hurricane Irma. Click here to read the entire Final Public Notice and for information on how to provide comments. 
Peak Hours Visitation
During peak hours of visitation, between 10 a.m. and 3 p.m., you may experience long lines and occasional closures while trying to enter the park. Please plan accordingly.
Welcome and Discovery Center Construction
Construction of a Welcome and Discovery Center is underway at Lovers Key State Park. The new center is anticipated to open in January 2021 and will include an exhibit hall, picnic area and outdoor discovery areas. During construction, a portion of parking lot No. 3 will be closed. At certain times, road access to the kayak launch will be closed; however, pedestrian access and hand portage of kayaks will remain open. Thank you for your patience. 
Hours
8 a.m. until sundown, 365 days a year
Location
Contact Info
239-463-4588
Welcome to Lovers Key State Park
Once a collection of secluded barrier islands reachable only by boat, Lovers Key, in recent years, has become a romantic destination for spectacular, beachside weddings.
Previously destined to become the site of luxury condominiums, the land that is now Lovers Key State Park was donated to the people of Florida so that its beaches and mangrove forests can be preserved for all to enjoy.
Hop in a kayak or lounge under an umbrella on the shore. Explore serene canals and lagoons that are favorite grazing spots for manatee and shorebirds. You may see the calm, turquoise waters broken by a dolphin's dorsal fin or by the strike of an osprey's talons.
Lovers Key isn't just a name either—the park is a popular romantic destination and frequently hosts picturesque gulf-side weddings.