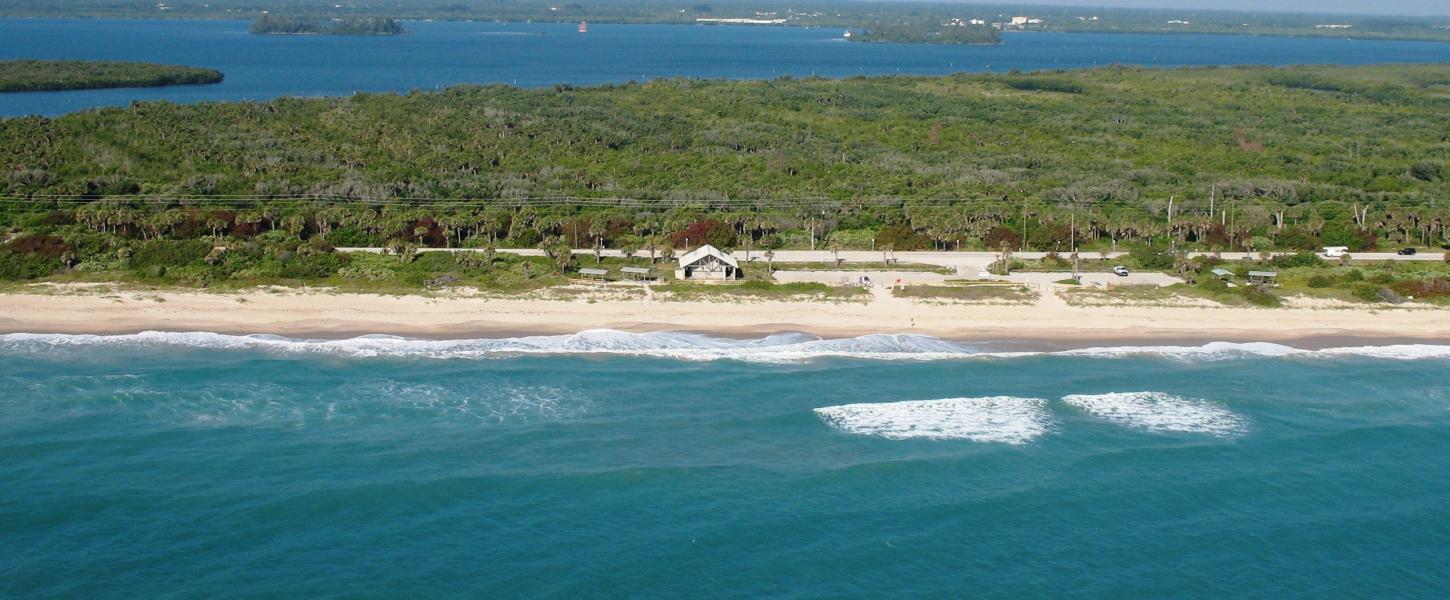 Avalon State Park
Escape into the serenity of more than a mile of pristine beach
Hours
8 a.m. until sundown, 365 days a year.
Fees
$2 per vehicle, pedestrians and bicyclists. Please use the honor box to pay fees. Correct change is required.
Location
Contact Info
772-468-4007
Welcome to Avalon State Park
Avalon has more than a mile of increasingly rare undeveloped beachfront. The park provides habitat for many species of wildlife.
Threatened and endangered sea turtles such as the loggerhead, Atlantic green and leatherback nest on the beach during the spring and summer. Dune crossovers protect the fragile dune ecosystem.
The park is ideal for swimmers, snorkelers, anglers and sunbathers for beach recreation. Swimmers and snorkelers are advised to be cautious of underwater obstacles left behind by amphibious warfare exercises during World War II. Visitors can enjoy a meal at sheltered picnic tables overlooking the beach.