Thousands of organizations, businesses and corporations partner with Florida State Parks on projects and programs. These partnerships are key to providing outstanding state park visitor experiences; preserving history, natural lands and native wildlife; and extending the benefits of parks into nearby communities. 
Companies throughout Florida plan employee and family days of volunteer service. Plan your perfect combination of service and celebration, or a team-building experience. 
Your business, company or corporation can set up an opportunity for employees to give back to the community by contributing to Florida State Parks. With 175 state parks, there are many convenient opportunities throughout Florida. For more information, contact us at 850-245-2157 or FSP.Feedback@FloridaDEP.gov.
We are grateful for the contributions of the many local, regional and national companies such as Comcast, Progressive Insurance, Lowe's, Norwegian Cruise Lines, Duke Energy and many more for special days, weeks, months or annual service projects.
Thank You to these recent contributors!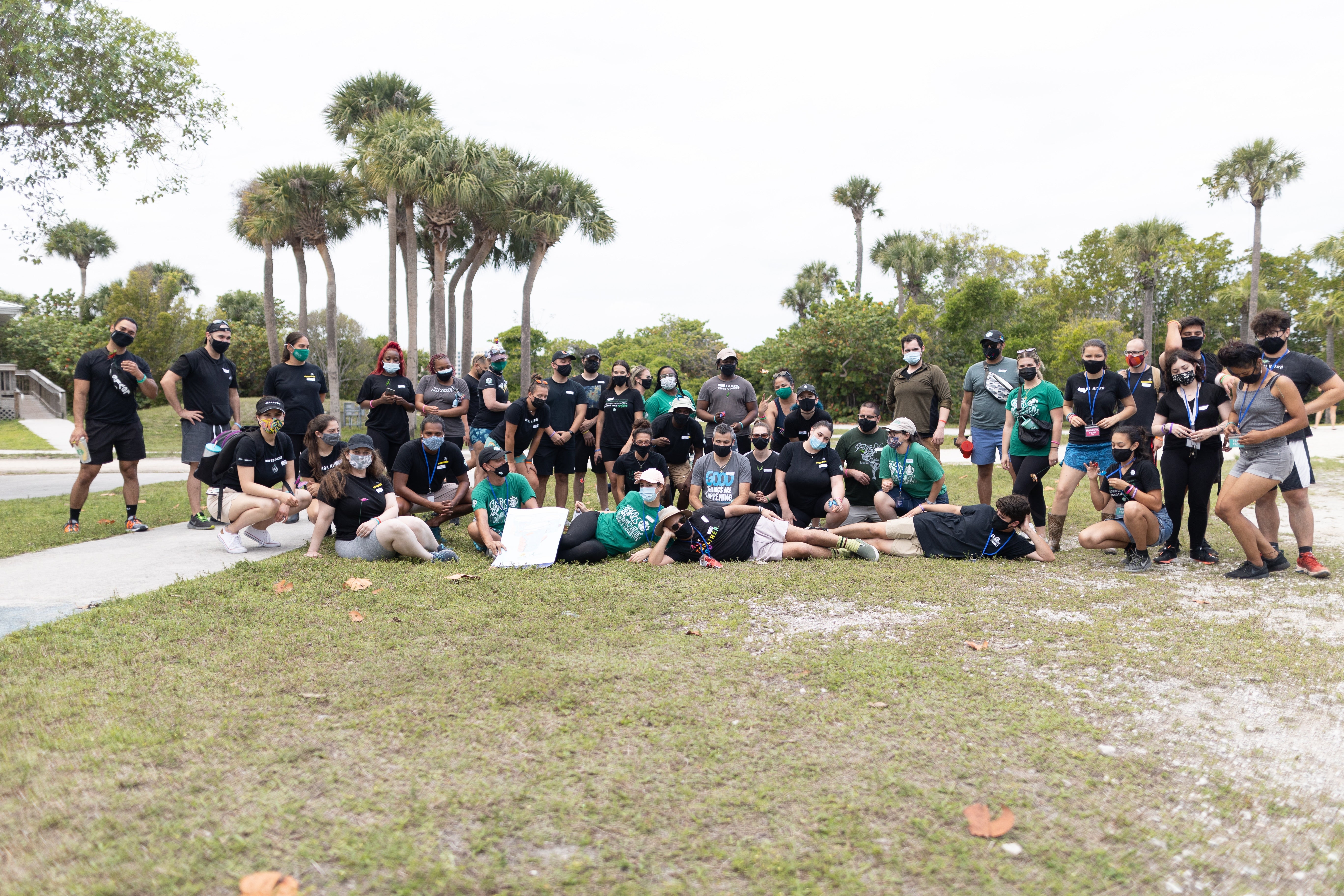 Starbucks
Oleta River State Park in North Miami Beach recently hosted 80 volunteers from a local Starbucks store. The crew worked together to remove the park's weathered beach access mats and replace them with eight, all-new ADA  compliant mats.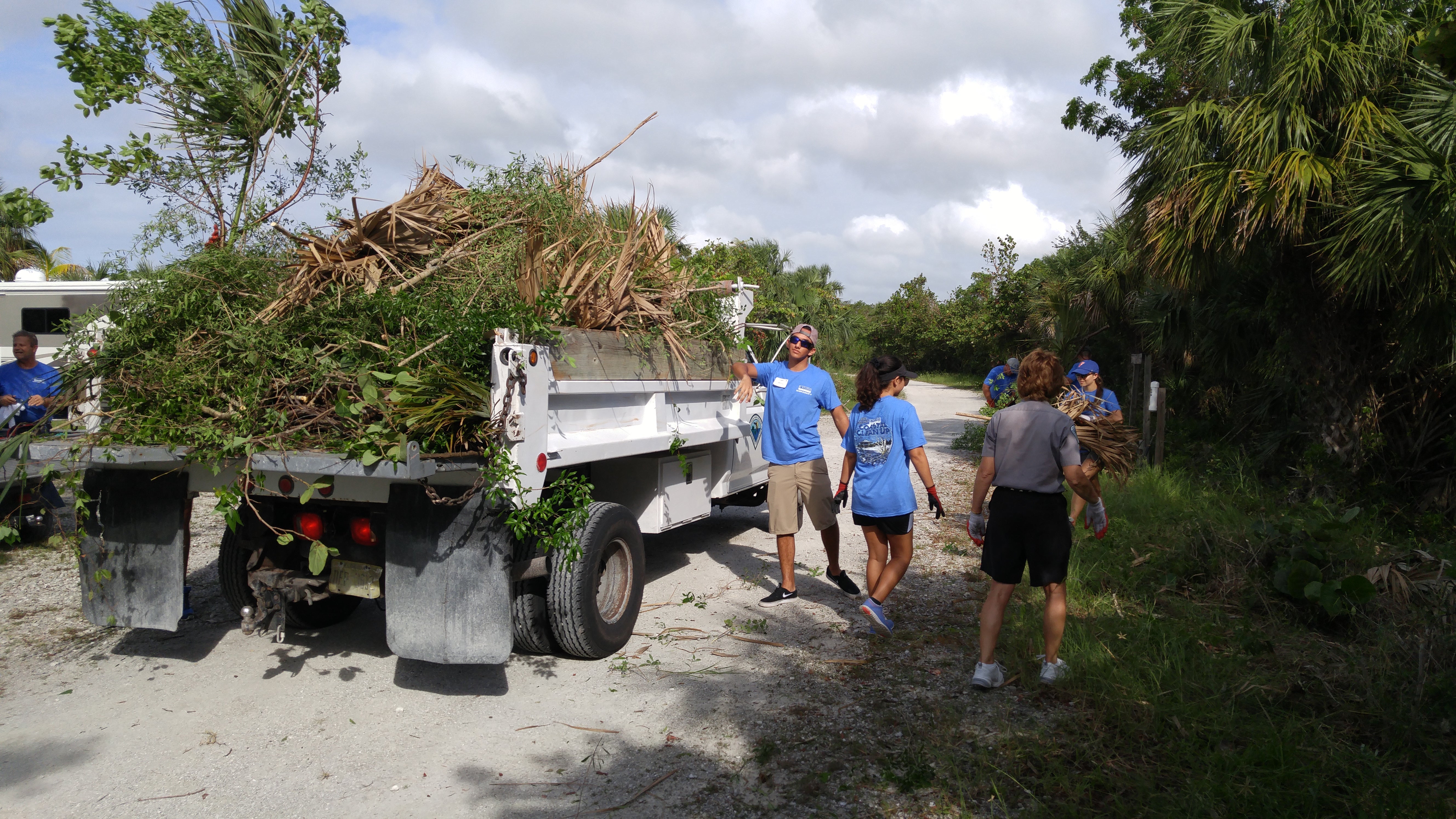 Johnson Engineering Inc.
For 15 years the company and employees have contributed to Lovers Key State Park. The company founders played a key role in preserving the land as a state park for all Floridians to enjoy, and the employees continue their commitment to this park by accomplishing needed maintenance projects – painting, building, re-decking boardwalks, debris removal and much more.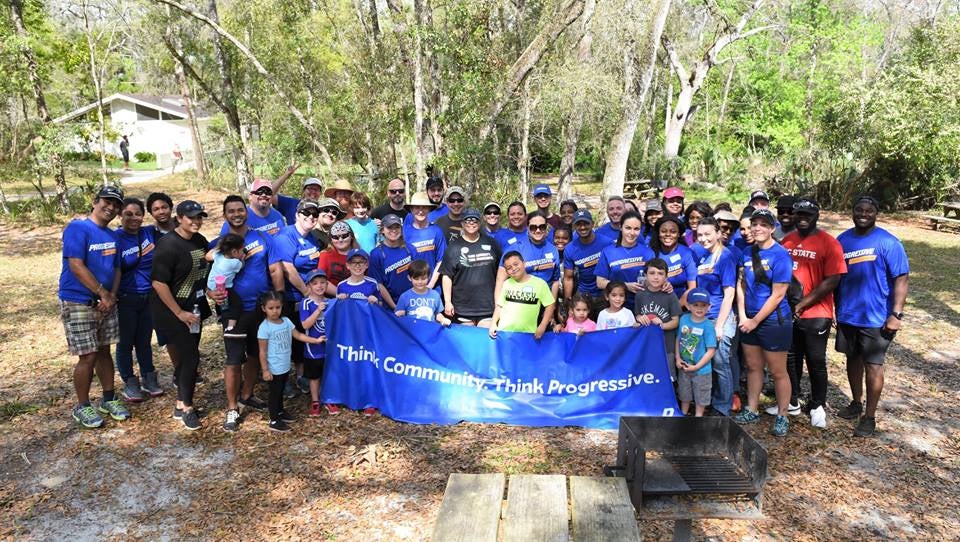 Progressive Insurance
For two years 1,900 employees and their families from 39 offices across the state contributed a day of service in their local state park followed by celebratory picnics. More than 20 state parks have benefited from their contributions of time and service.
Duke Energy 
Duke Energy has implemented "Power in the Parks" days of service. Duke employees recently contributed to Highlands Hammock and Crystal River Preserve state parks. At Highlands the talented volunteers constructed and installed 13 new educational kiosks and restored 20 acres of native vegetation for the federally endangered Florida scrub-jay. At Crystal River Preserve, a new visitor kiosk, benches and an entrance gate were installed, and trails improved so that visitors can hike and enjoy the six coastal habitats, views of three lakes and the wildlife that lives there.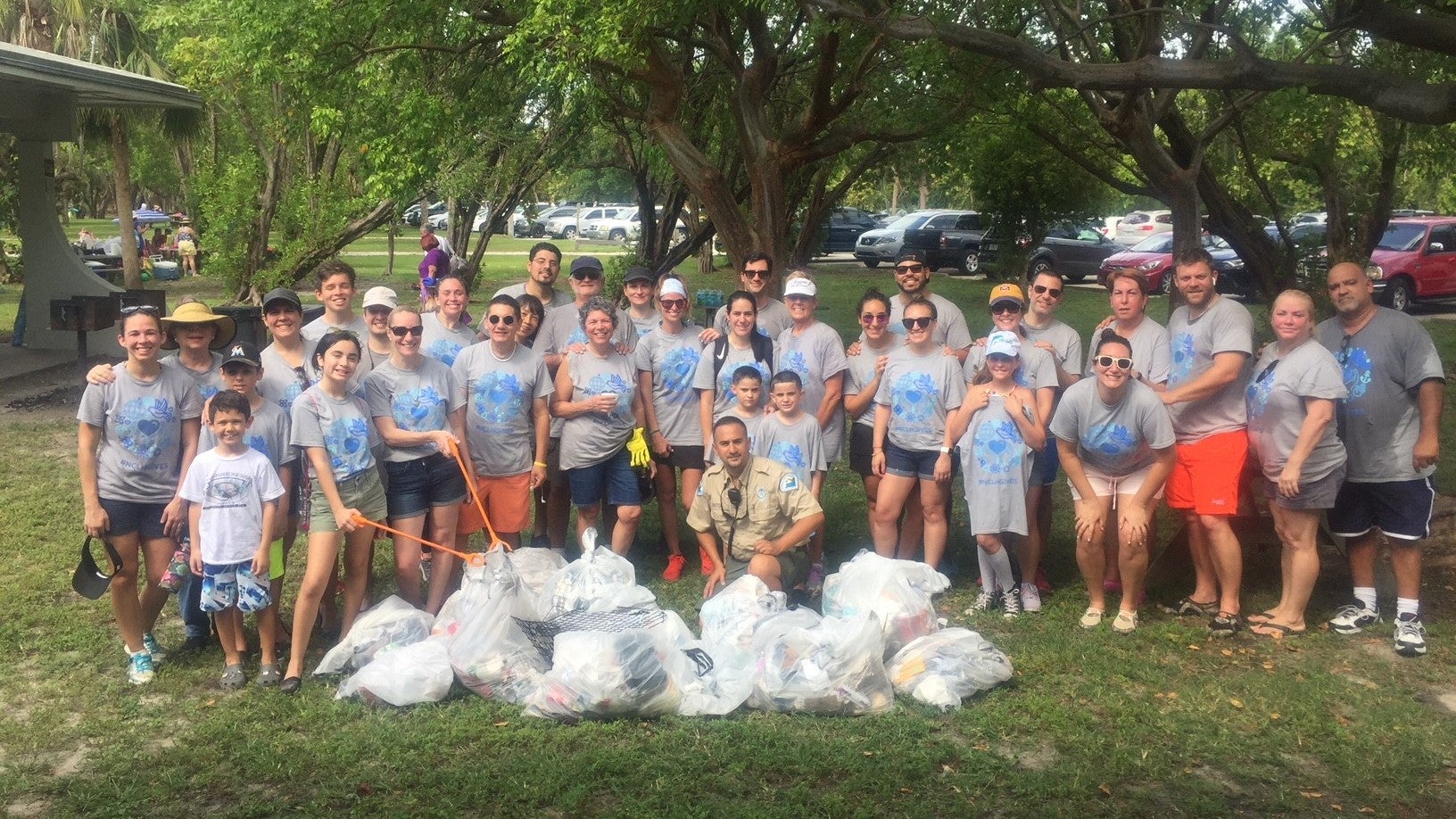 Norwegian Cruise Lines
Bimonthly since 2017, employees have served Bill Baggs Cape Florida State Park by removing debris washed ashore on the beach and cleaning up the picnic area. The company also financially supports the park's monthly beach clean-ups by donating to the Friends of Cape Florida to purchase supplies.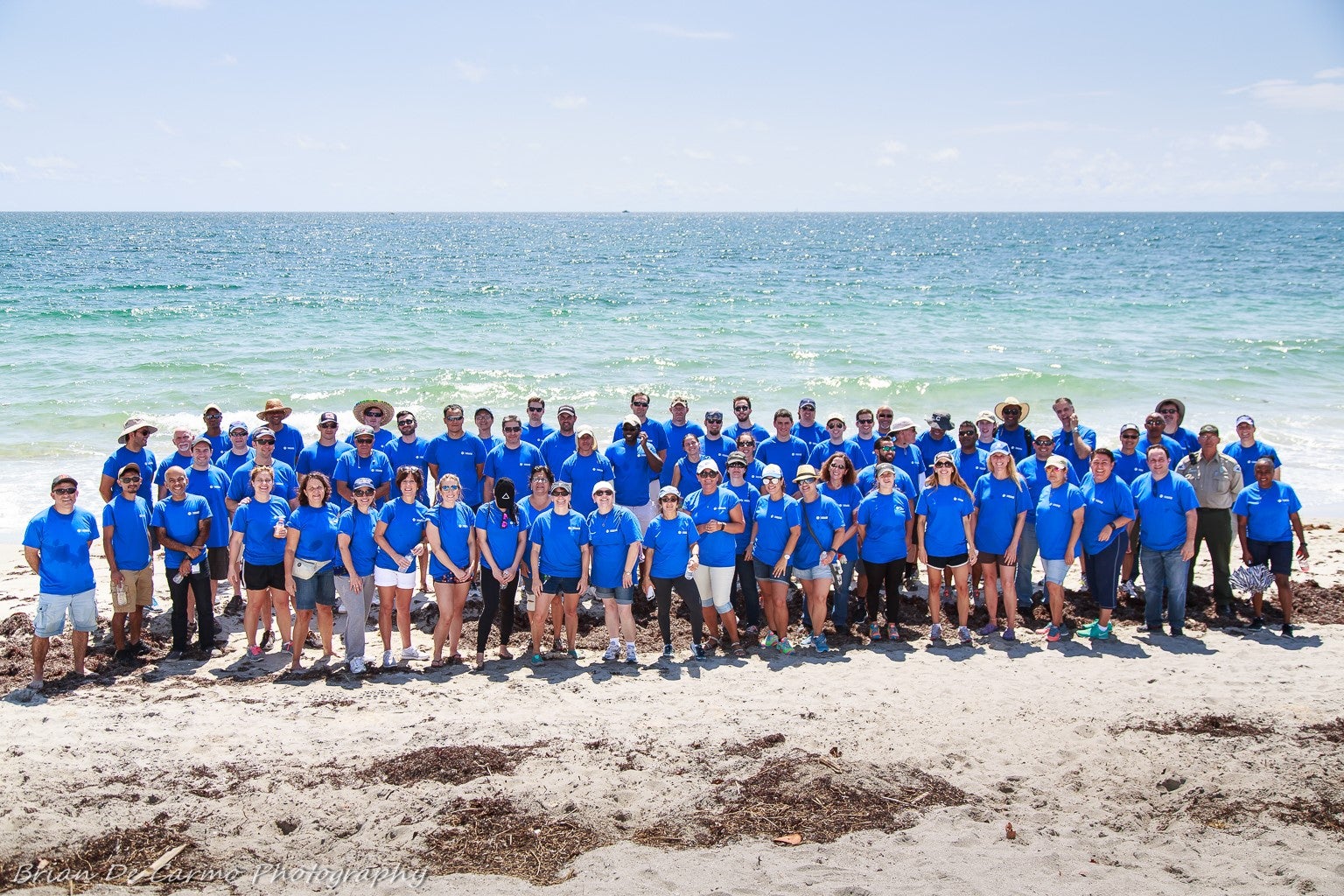 Motorola Solutions
Sixty-six employees and corporate officers participated in an annual work day at Dr. Von D. Mizell-Eula Johnson State Park for a beach cleanup and planting 15 native trees. A few days later the park was surprised with a $5,000 donation.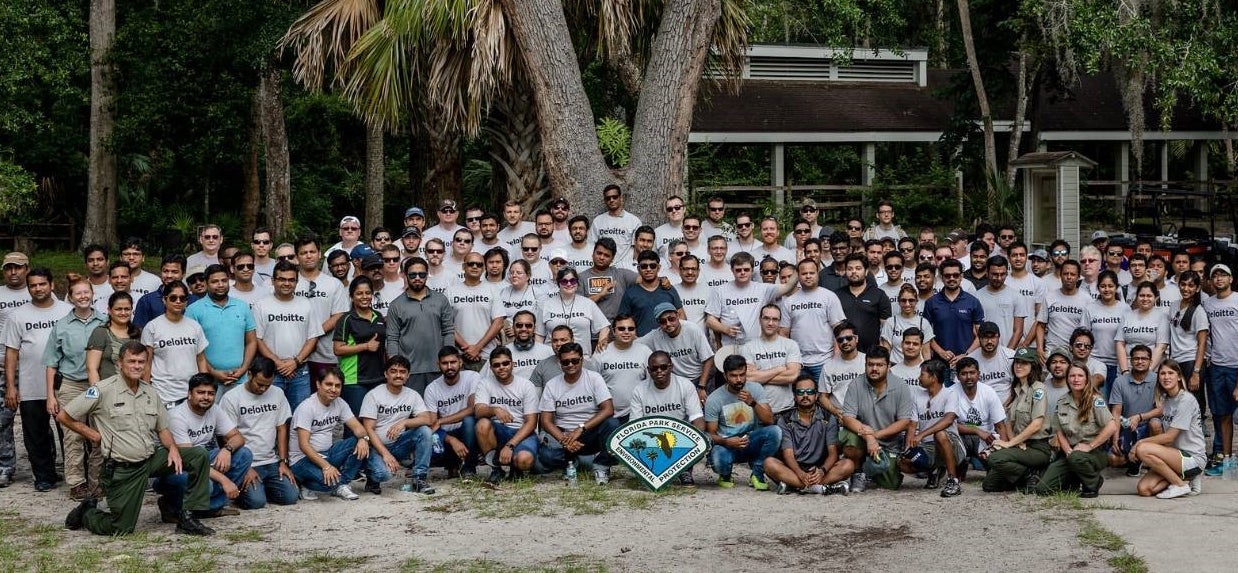 Deloitte
The company generously paid their employees' wages for the time they volunteer, and provided lunch and all safety equipment and any items needed to accomplish the project. At Wekiwa Springs State Park, 188 employees volunteered a total of 1,128 hours trimming and removing brush for better visibility and visitor safety in the parking lot. The safety equipment and tools were donated to the park after the work crews finished.