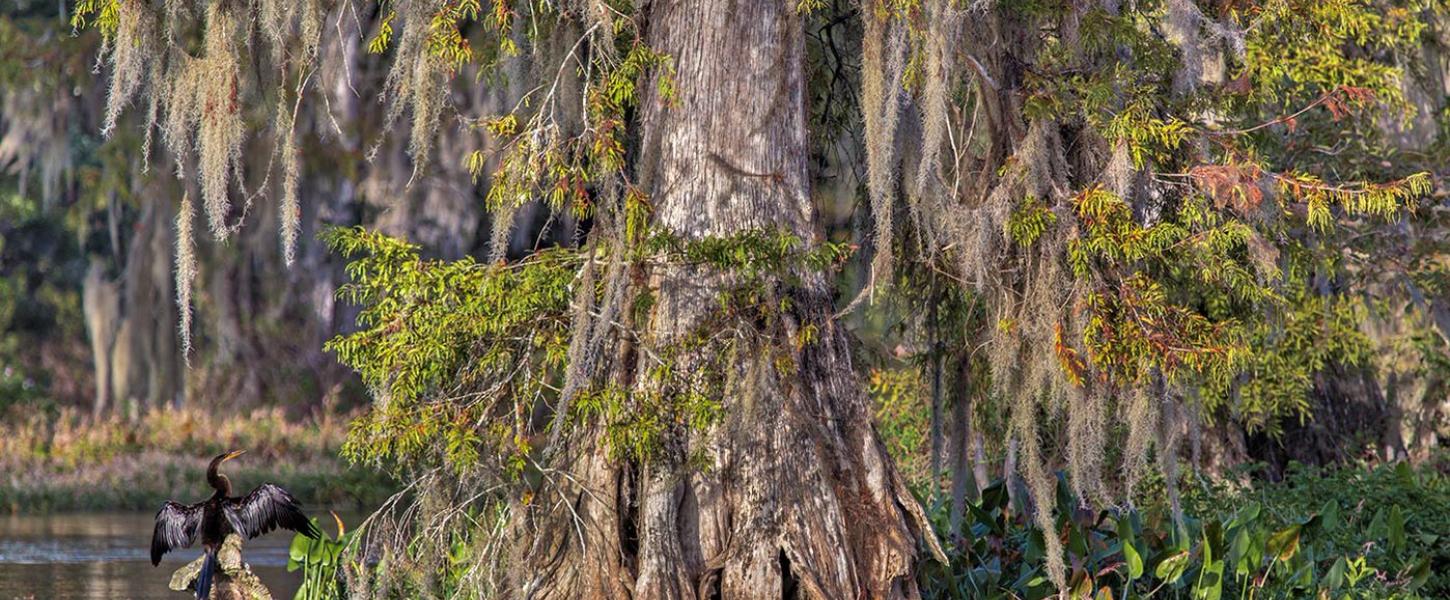 Edward Ball Wakulla Springs State Park
One of the world's largest and deepest freshwater springs is rimmed by an ancient cypress swamp
Habitat Restoration in Progress
The park is restoring the upland pine habitat at the River Sinks parcel. Motorists along U.S. Highway 319 in northern Wakulla County may see heavy equipment and trucks entering the highway. For safety reasons, the trail at River Sinks and the Emerald Sink day-use area will be closed to the public while crews are operating heavy equipment. The long-term restoration project includes removing loblolly pines and stumps and burning the piles of woody debris. Longleaf pines and native wiregrass will then be planted.
Hours
8 a.m. until sundown, 365 days a year. The Lodge is a full-service hotel, open 24 hours.
 
Location
Contact Info
850-561-7276
Welcome to Edward Ball Wakulla Springs State Park
Home to one of the world's largest and deepest freshwater springs, the sapphire water of Wakulla Springs boasts manatees, alligators and a host of diverse wildlife that can be viewed from a riverboat or the diving platform.

The invigorating 70 degree waters are sure to refresh you on even the hottest summer days. The historic lodge is an elegant remnant of old Florida, and the ancient cypress swamps made the perfect backdrop for old Hollywood movies.
Wakulla Springs is a place where history stretches back thousands of years, from early Native Americans who lived in shoreline villages to filmmakers who recognized the primeval quality of the park's swamps and wildlife when they decided to film Tarzan's Secret Treasure (1941) and Creature from the Black Lagoon (1954) here.
Today, visitors can swim where mastodons once roamed and take guided boat tours where dugout canoes once glided across the cool waters. Alligators, manatees and an abundance of bird life can all be seen.
Visitors can also marvel at a 1930s Spanish style lodge with its period furniture, original elevators and colorful painted ceilings that depict wildlife and Old Florida scenes.