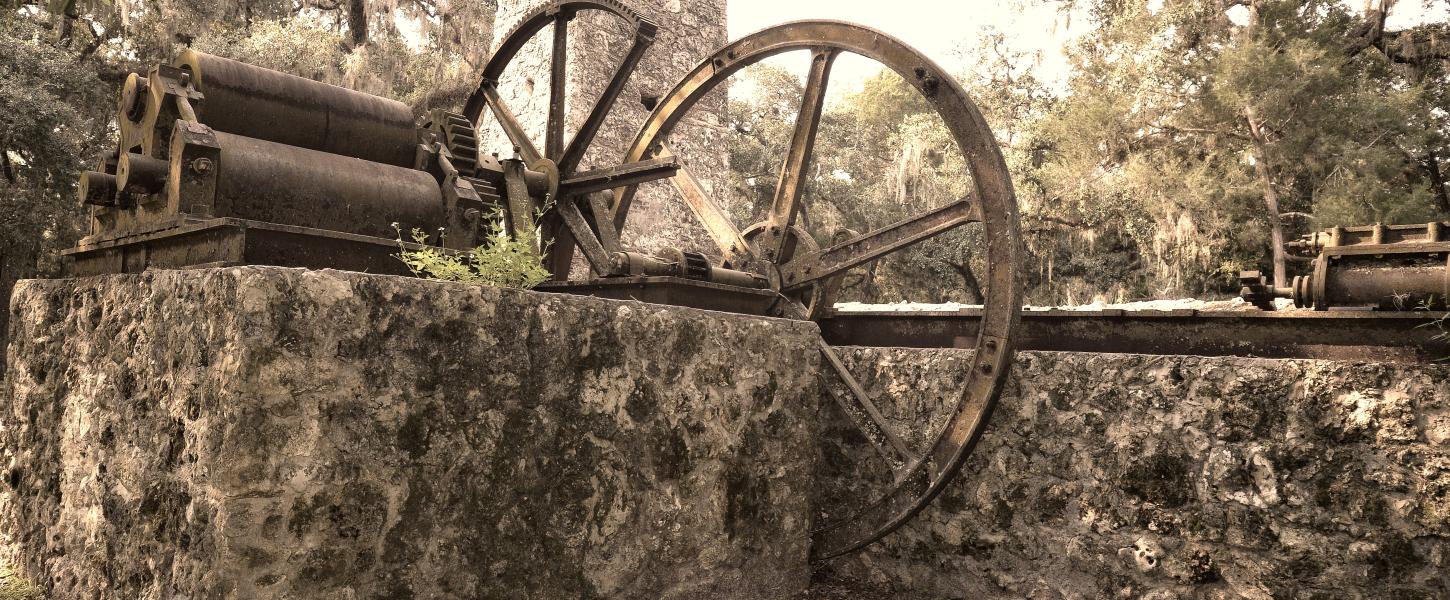 Yulee Sugar Mill Ruins Historic State Park
The remnants of a sugar plantation reveal a complex history of slavery and a country in turmoil
Hours
8 a.m. until sundown, 365 days a year
Location
Contact Info
352-795-3817
Welcome to Yulee Sugar Mill Ruins Historic State Park
This site was once part of a 5,000-acre sugar plantation owned by David Levy Yulee.
Listed on the National Register of Historic Places, this site was part of a sugar plantation that was operated with the labor of enslaved people during the 1800s. The park features remnants of a steam-driven mill that processed sugarcane into syrup, molasses and rum. Remaining structures include a 40-foot limestone masonry chimney, iron gears and a cane press. The mill operated from 1851 to 1864 and served as a supplier of sugar products for Southern troops during the Civil War.
Yulee was a member of the Territorial Legislative Council, and he served in the U.S. House of Representatives and Senate after Florida statehood. 
The park is located in the small town of Homosassa, about three miles west of the city of Homosassa Springs. Take U.S. Highway 19 (northbound or southbound) to the town of Homosassa Springs, then turn west onto County Road 490 West (Yulee Drive). Proceed for 2.5 miles to the park. Brown and white highway signs will lead you to the park. The ruins of the mill are situated within five feet of the road and can be easily seen. 
The site offers a picnic pavilion, tables for picnicking, and grills.