Picnic Area at Yulee Sugar Mill Ruins
Listed as one of the most beautiful small towns in America, Homosassa is home to multiple state parks, abundant charm and friendly people. A drive to this quaint fishing village located near the county seat in Inverness and just over an hour from Ocala and Tampa will yield the quiet peacefulness of rural Florida, but with an endless list of activities and places to visit.
From the Yulee Sugar Mill Ruins Historic State Park to the Withlacoochee State Trail and Ellie Schiller Homosassa Springs Wildlife State Park, the many opportunities for fun and adventure can't all be accomplished in just one day. However, a visit that is not to be missed is a short detour to the sugar mill ruins and picnic area.
Located off of U.S. 19, a turn on to Yulee Drive brings you to a humble site, one of the smallest in the Florida Park Service.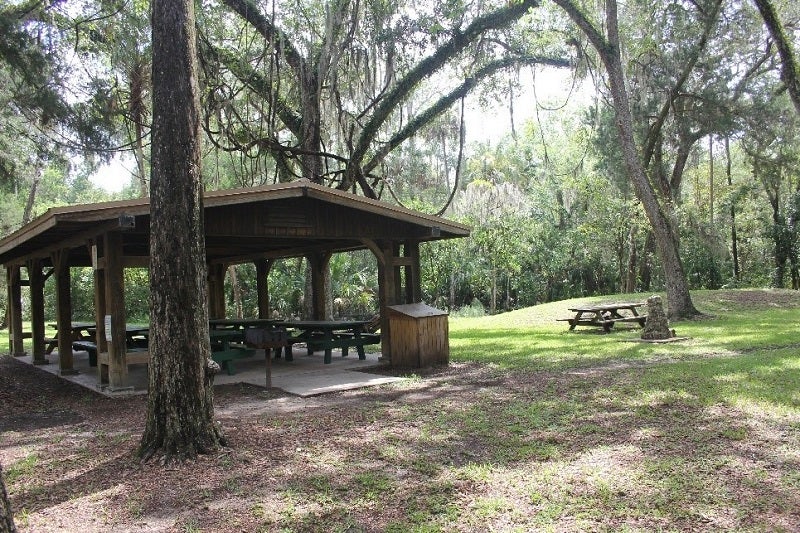 On one side of the street lie the ruins of the historic sugar mill, abandoned at the end of the Civil War, while on the other is a pleasant, open grassy area with tables and a pavilion.
After perusing the interpretive signs along the short path and learning the story of the mill, you may be tempted to cross the road (carefully) to have a relaxing picnic lunch at the abundant tables and grills. It is a great place to watch the people and cars of small-town life go by, and taking the time to contemplate the complex story of the mill.
How did this spot in the middle of a beautiful and nostalgic little town get its origins in the labor of over 100 enslaved people?
Close your eyes and imagine the sprawling plantation that existed here, with rows of sugarcane and slave houses, and the stories of the people who lived and worked here. You may smell the boiling juice of the sugarcane on the light breeze or feel the heat of the fires that burned inside the mill. Envision the air filled with the steam billowing out of the stone chimney and the sound of song from those who labored here.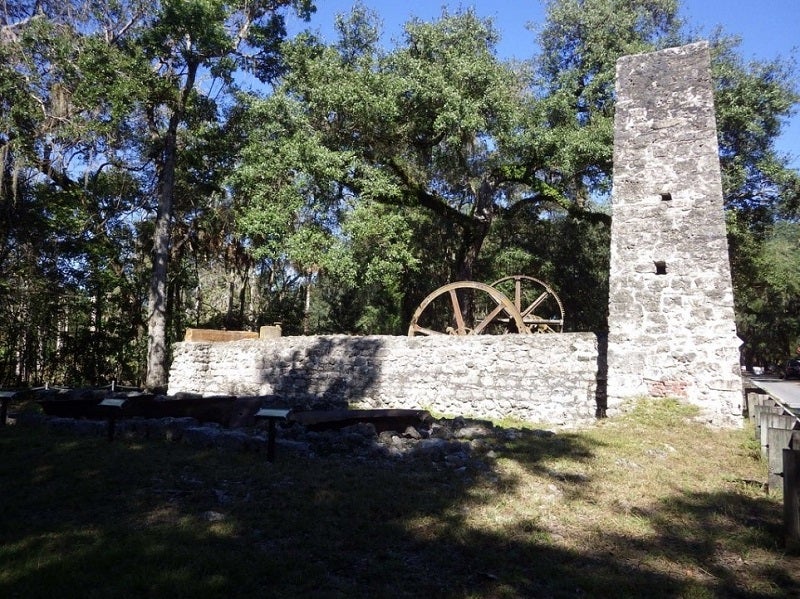 This area has seen many stories, from those of people long ago to the more recent celebrations that regularly take place here today.
Lunches, birthdays, family reunions - all have unfolded under the spreading oak trees draped in Spanish moss. So if you need somewhere to hold your next party or event with friends and family, or if you just want a quiet spot to sit for an hour, Yulee Sugar Mill Ruins Historic State Park is your place.