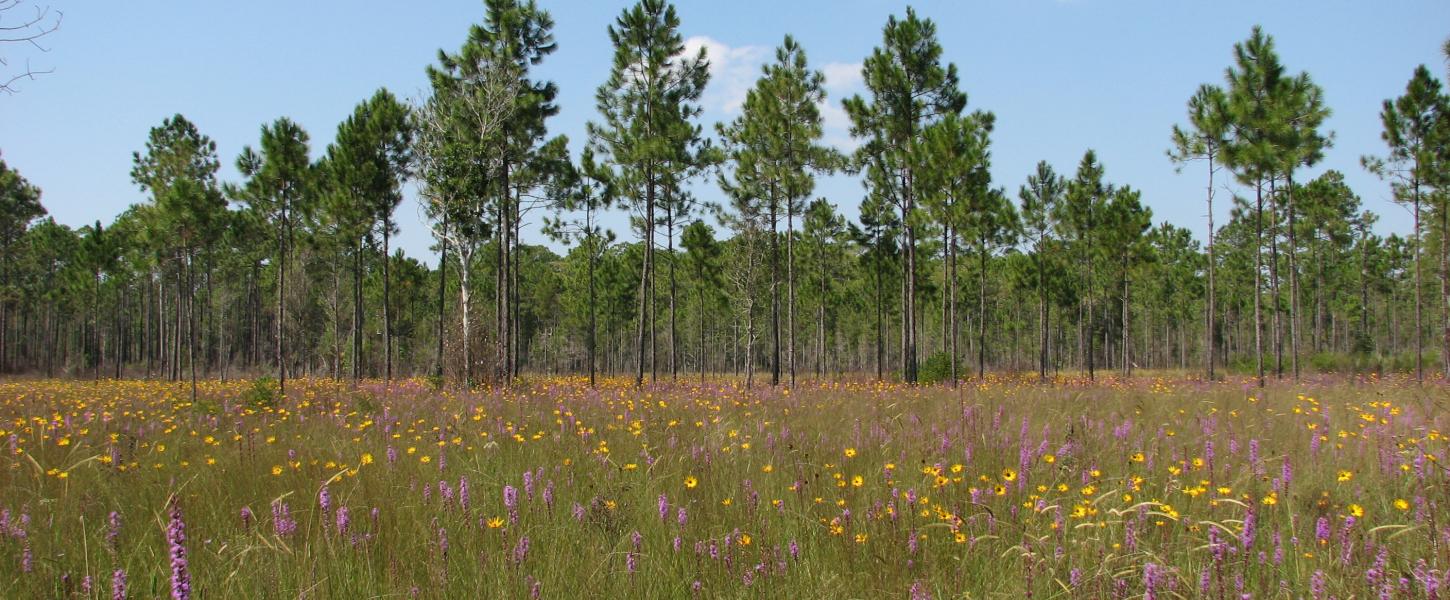 St. Sebastian River Preserve State Park
vast open grassy forests of Long Leaf Pines with miles of trails
Partial Trail Closure
Restoration work has begun along the eastern scrub ridge of the park along the south prong. There will be large equipment removing trees for the restoration of Scrub jay habitat in this area, and will not be safe for trail access. Portions of the "Blue" trail will be closed as this project moves from North to South along the ridge; please adhere to the closed sections for your safety, and enjoy the many other trail experiences available at the preserve. Please call 321-953-5005 for additional information.
Trail Conditions
Portions of the trail system will be un-mowed for the next two months, primarily on the southwest quadrant (red trail).  Wright's nutrush (Scleria lacustris) is a non-native sedge that has been increasing in Florida wetlands. This extremely invasive grass is in full seed for the next two to three months, so we will not be mowing to avoid the spread of this invasive during this time.
Hours
8 a.m. to sunset, 365 days a year
Fees
No fee required for day-use
Location
Contact Info
321-953-5005
Welcome to St. Sebastian River Preserve State Park
This site preserves open grassy forests of longleaf pine that were once commonplace throughout Florida.
The pine flatwoods form a backdrop for other biological communities, including cypress domes, scrubby Flatwoods, sand hills, and a beautiful strand swamp. These habitats are home to many native plants and animals, including over 50 protected species. Photographers, bird-watchers, and nature enthusiasts can explore miles of trails on foot, bicycle or horseback.
Canoeing, boating and fishing on the St. Sebastian River are popular activities. Launching facilities are available outside the preserve at Dale Wimbrow Park and several private ramps along the St. Sebastian River and at a canoe launch north of County Road 512.