Manatee Overlook at St. Sebastian River Preserve
Enjoy the view
Visit St. Sebastian River Preserve State Park and drive along Buffer Preserve Drive till you reach the end of the road. You will come upon Manatee Overlook. It's a great spot for viewing wildlife such as manatees, pelicans and herons. The brackish waters hold a variety of fish.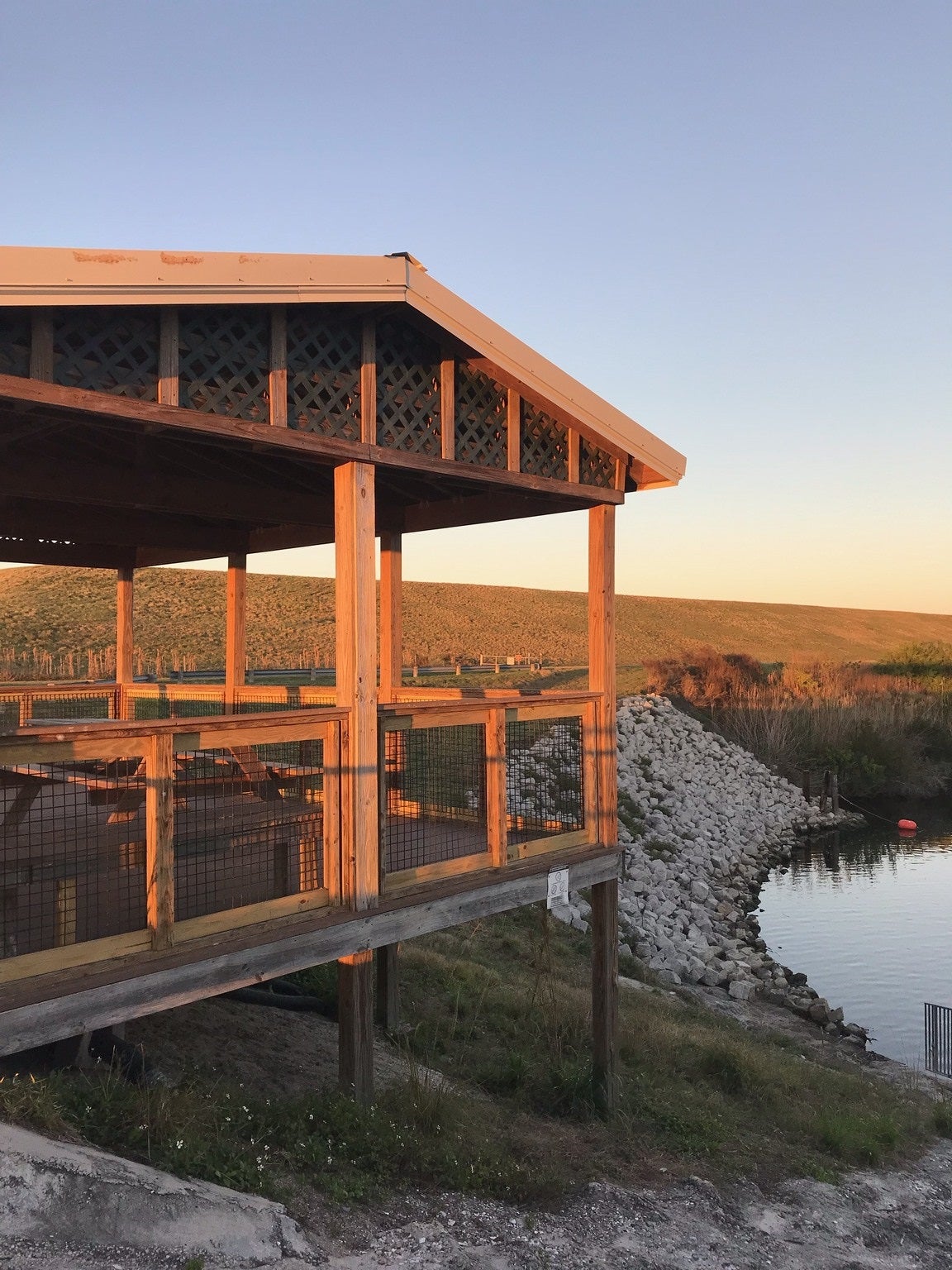 What is the story with this man-made structure we call the C-54 canal?
In Florida, canals in general were used to supply irrigation to the crops and groves in the area. Originally, this land was used for growing citrus, ranching, turpentining and logging, and the landscape still shows the ditches and canals that were etched into the landscape so many years ago. 
After a devastating flood in the 1940s, the Upper St. Johns River Basin Project was planned to control flooding on the St. Johns River in Osceola, Brevard and Indian River counties. One component of this project is Canal 54 (C-54).
Located along the county line of Brevard and Indian River counties, C-54 was originally designed to divert water from the upper St. Johns River into the Indian River Lagoon. The upper basin project was redesigned in the 1980s to address environmental concerns with the original design and the role of C-54 changed.
As part of the original upper basin project, C-54 discharged directly from the St. Johns River to the lagoon. However, C-54 is no longer directly connected to the St. Johns River, but instead serves only as an emergency overflow for the St. Johns Water Management Area to ensure that extreme flood events do not overtop flood protection levees.
Today, we can enjoy this great space in the outdoors with a picnic lunch. Fishing along the banks of the 12-mile-long canal is popular to catch tarpon, snook, bass and mullet.
If you visit during the cooler months between December and March, watch the waters for a West Indian manatee to surface. Manatees, or sea cows, like to rest just under the surface of the water. These gentle giants are marine mammals that must breathe air at the surface.
They can remain submerged up to 20 minutes at rest, but surface every 30 seconds to four minutes when swimming.
Manatees are an endangered species and can not be molested in any way. This includes feeding, giving fresh water, touching, and impeding their movement. 
Be sure and stop at Manatee Overlook on your next visit to St. Sebastian River Preserve State Park!