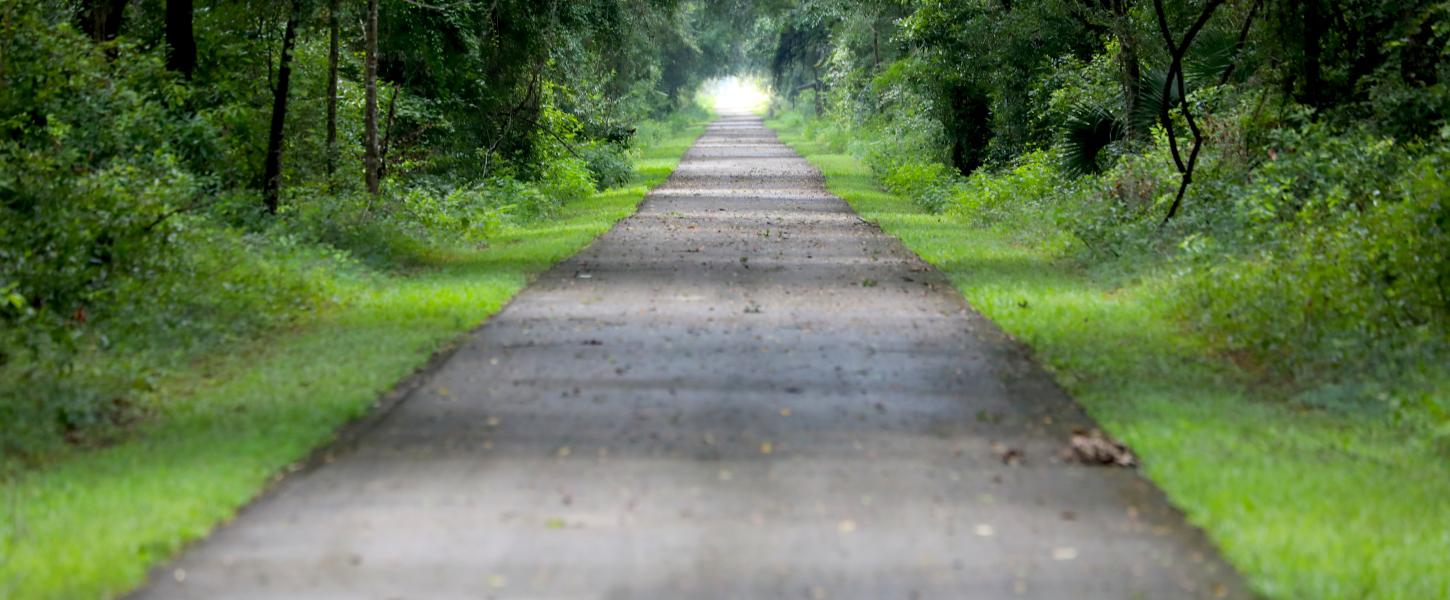 Nature Coast State Trail
32 miles of lush trails through several quiet Florida towns
Know Before You Go
Effective May 24, 2021: Contractors for Duke Energy are removing vegetation on the easement right-way on the Nature Coast State Trail in Dixie County. During the work, sections of the trail will be closed. For more information about closures, call Roberto Jimenez at 909-677-5761 or Kirk Marhefka at 352-535-5181.
Prohibited Use of Electric Assist Bicycles
Human powered with electric assist bikes may not be operated using the electric assist motors on state trails. Certain portions of all state trails have been constructed with transportation enhancement funds or have used such funds for projects, and motorized vehicles are prohibited on facilities funded in this manner. Additional details
Hours
8 a.m. until sundown, 365 days a year
Location
Contact Info
352-535-5181
Welcome to Nature Coast State Trail
The Nature Coast State Trail provides an excellent opportunity to experience natural North Florida.
In the early 1900s, trains replaced the steamship as the freight and passenger carrier throughout the Suwannee River Valley. Today, visitors can retrace the historic route of the Atlantic Coastline Railroad, traversing 32 miles of Florida's beautiful Nature Coast region.
Officially part of Florida's Greenways and Trails System, this state trail has also been designated as a national recreation trail. It consists of two primary alignments built along abandoned rail lines that intersect at Wilcox Junction, connecting the communities of Cross City, Trenton, Fanning Springs and Chiefland. As funding becomes available, the trail will extend approximately nine miles east from Trenton toward Newberry. Among the trail's highlights is the Historic Suwannee River Railroad Bridge, which is east of the Old Town Trailhead.
The trail is near Fanning Springs and Manatee Springs state parks and Andrews Wildlife Management Area. An equestrian trail parallels 4.5 miles of the paved trail from Old Town to Fanning Springs.