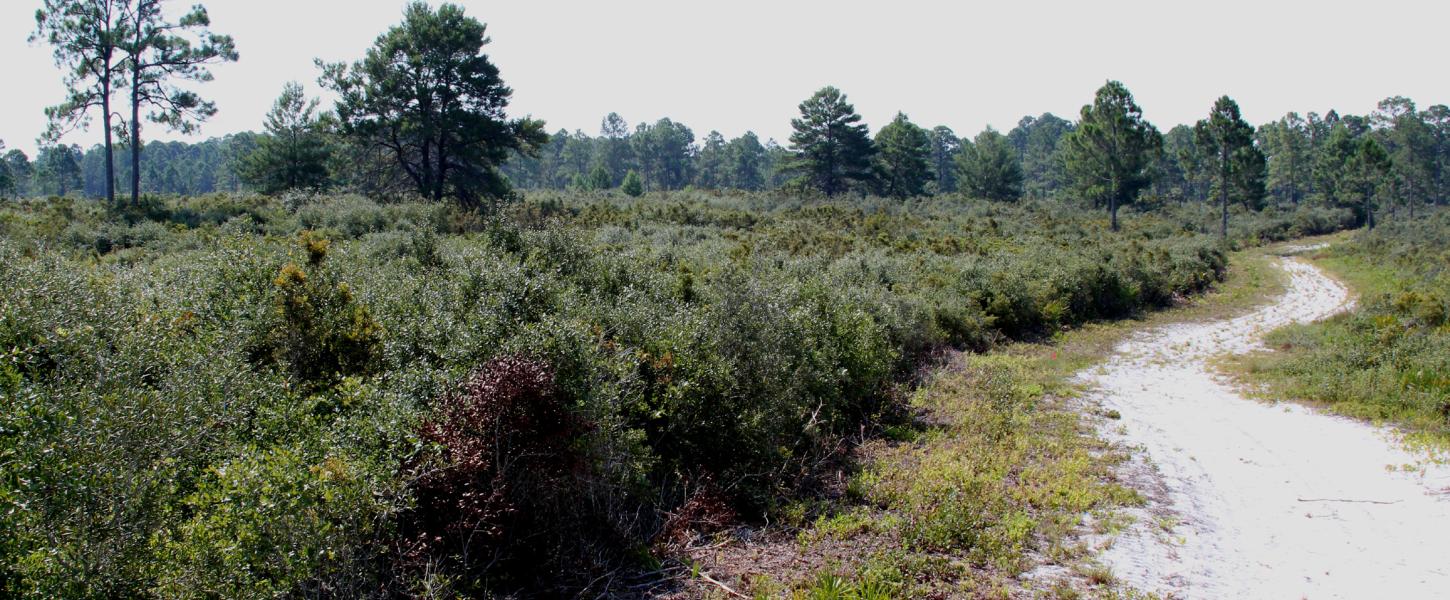 Cedar Key Scrub State Reserve
Gulf salt marshes give way to scrubby flatwoods, the rare Florida scrub and its special plants and wildlife
Hours
8 a.m. until sundown, 365 days a year
Location
Contact Info
352-543-5567
Welcome to Cedar Key Scrub State Reserve
Twelve natural communities provide splendid opportunities for wildlife observation along miles of trails.
Located five miles east of Cedar Key, the reserve is over 5,000 acres with much to explore. It is accessed from two trailheads, one on State Road 24 and the other on Levy County Road 347. The trailheads provide access to 13 miles of multi-use trails located within the reserve - hike, bike or ride a horse.
Contained within the reserve's boundaries are 12 distinct natural communities, including one of the rarest in the state, Florida scrub. These natural communities are home to a variety of wildlife, including the Florida scrub-jay, Florida mouse, gopher tortoise and bald eagle. 
The reserve's western boundary includes tidal marshes where creeks are wonderful for either fishing from a canoe or kayak or simply paddling to observe wildlife. While the reserve does not have a canoe/kayak launch, the tidal marsh can be accessed by launching at the public boat ramp located at the FWC Senator George Kirkpatrick Marine Laboratory, located off State Road 24 at the entrance to Cedar Key.