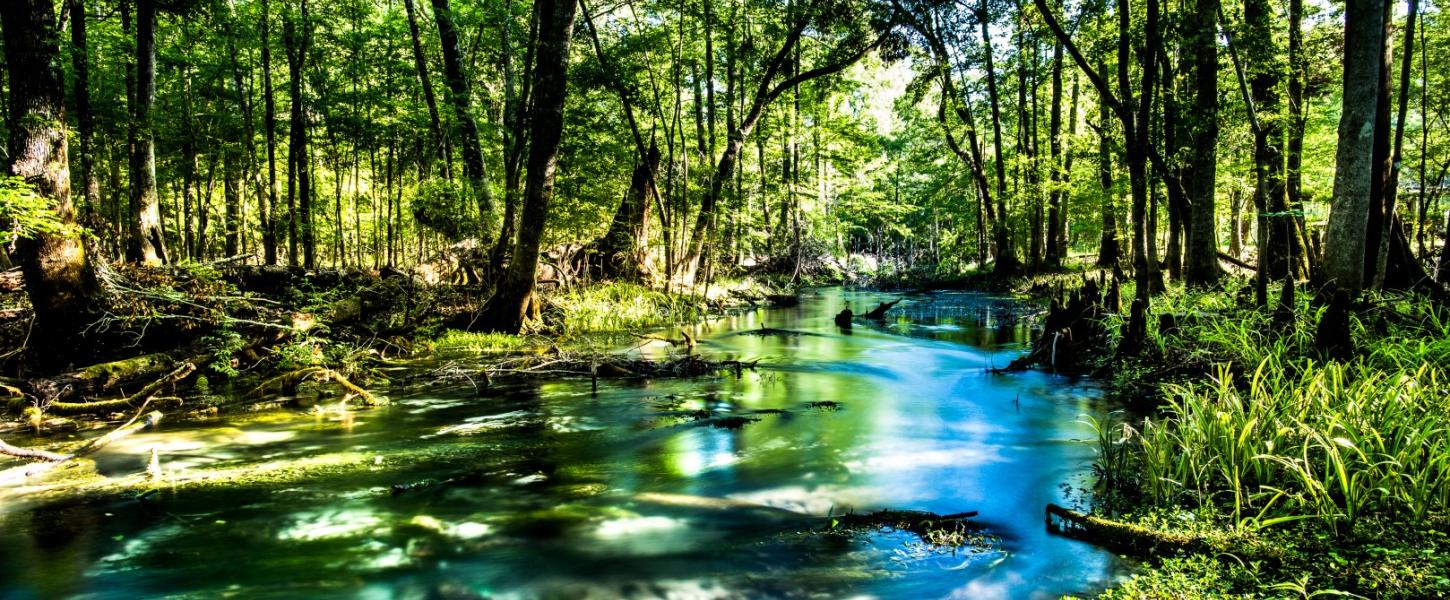 Natural Bridge Battlefield Historic State Park
site of the second largest Civil War battle in the state with unique natural features found in beautiful North Florida
Hours
8 a.m. until sundown, 365 days a year
Fees
$3 per vehicle. $2 pedestrians, bicyclists, extra passengers. Please use the honor box to pay fees. Correct change is required. 
Location
Contact Info
850-487-7989
Welcome to Natural Bridge Battlefield Historic State Park
Natural Bridge is the site of the second largest Civil War battle in Florida and where the St. Marks River drops into a sinkhole and flows underground for one-quarter of a mile before reemerging.
During the final weeks of the Civil War, a Union flotilla landed at Apalachee Bay planning to capture Fort Ward (San Marcos de Apalache Historic State Park) and march north to the state capital.
With a timely warning, volunteers from the Tallahassee area - Confederate soldiers, old men and young boys - met the Union forces at Natural Bridge and successfully repelled three major attacks. The Union troops were forced to retreat to the coast and Tallahassee was the only Confederate capital east of the Mississippi not captured by the Union.
A monument at the site commemorates the Confederate soldiers who defended Natural Bridge. There are picnic and fishing areas surrounded by woodlands for a comfortable place to relax and reflect back on Florida's history.
A reenactment of the battle is held at the park every first full weekend in March and guided tours are available upon request.