Battleground Reenactment & Guided Tours
Experience the sights and sounds of history during the first full weekend of March when thousands of visitors attend the annual Natural Bridge battle reenactment. 
The yearly event commemorates the anniversary of the Civil War battle that took place 12 miles south of Tallahassee.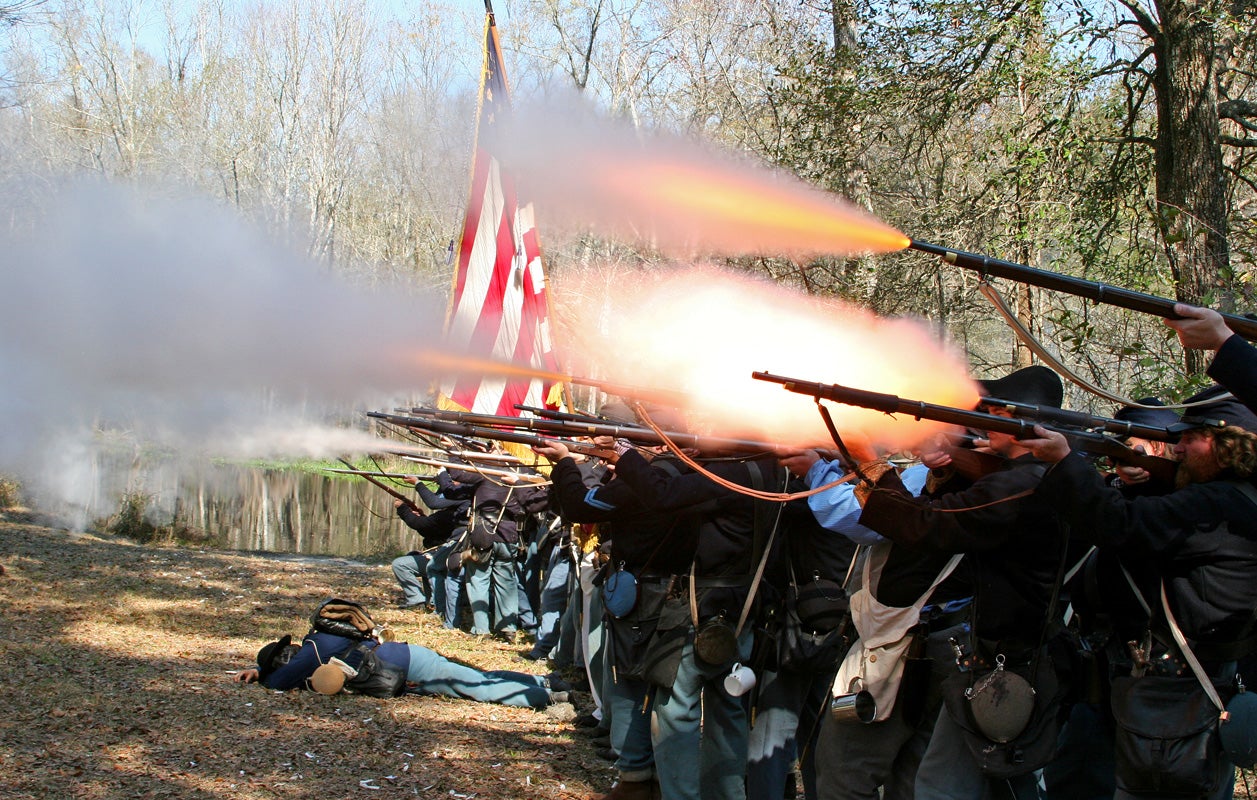 This battle is where Confederate soldiers defeated Union troops and kept Tallahassee from falling into Union control. Observe as many as 250 reenactors portray the soldiers that fought the battle in 1865. You can watch a skirmish, cavalry demonstrations, artillery shows and medical treatment examples. 
The monument at the site commemorates the soldiers of the Confederacy and Union who defended Natural Bridge.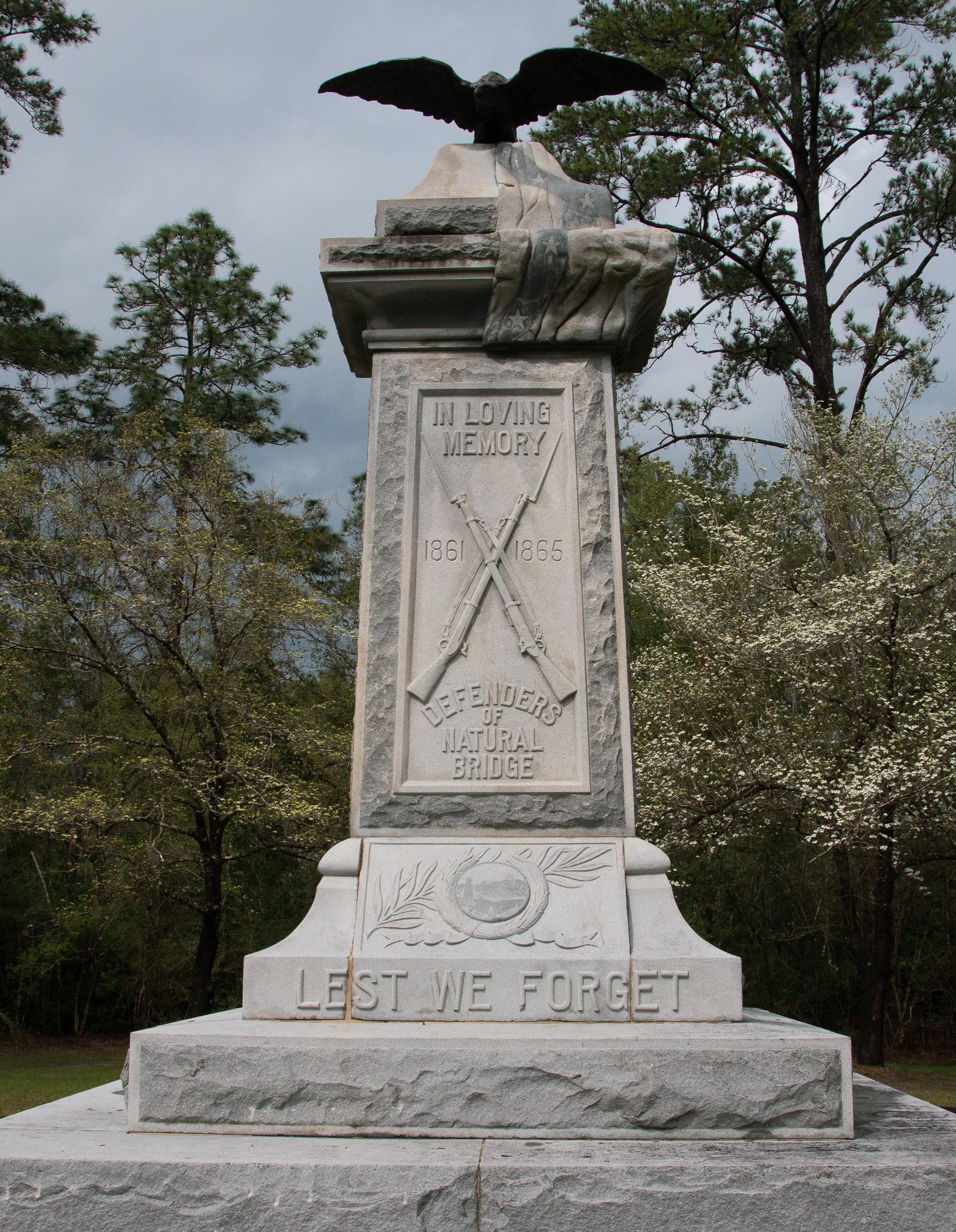 While you are here, enjoy the picnic areas surrounded by acres of woods and wetlands, providing a comfortable place to relax and reflect on Florida's history.
Guided interpretive tours of the park cover the battle history as well as the natural features of the park. 
To schedule a guided tour, contact the park office at least two weeks in advance to ensure availability.