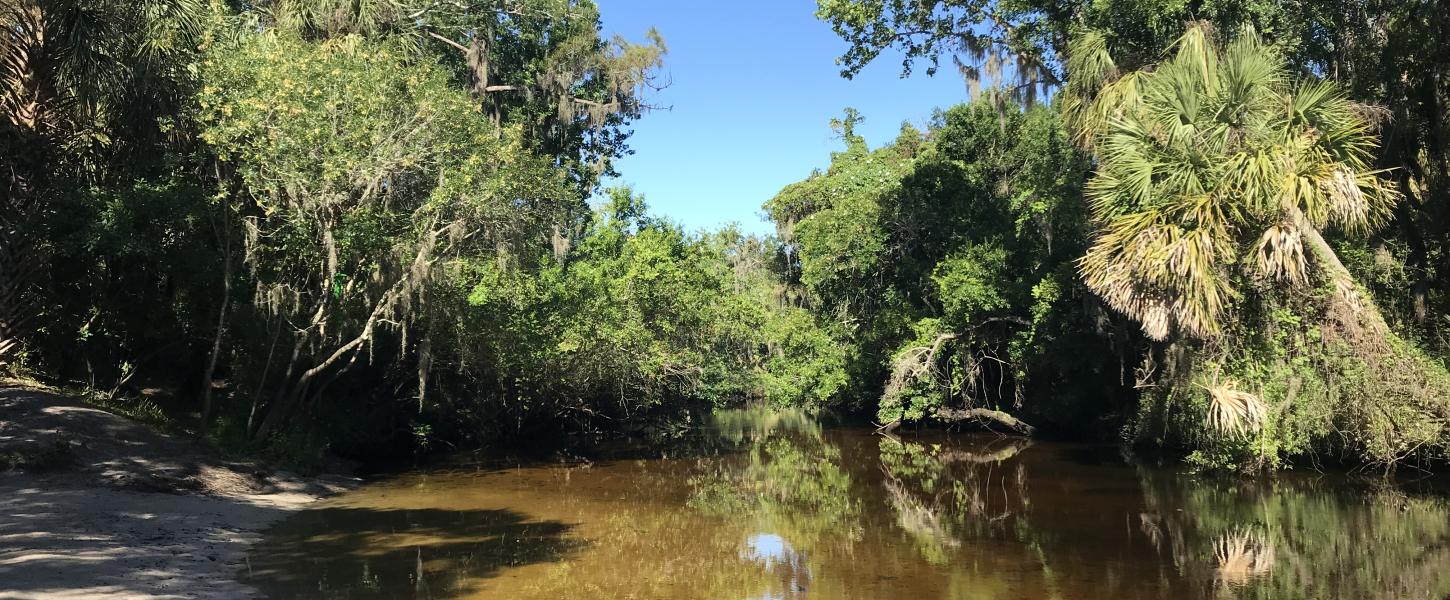 Little Manatee River State Park
One of the most pristine blackwater rivers in southwest Florida and designated as an Outstanding Florida Water
Campground Facilities Notice
The campground bathhouse is being replaced and the new bathhouse building is under construction. A temporary bathhouse trailer is provided for use in the campground. The restrooms at the river steps and main picnic area remain open for use. 
As a part of this construction the laundry facilities have temporarily been removed, a list of alternate locations, outside the park, can be found in the information kiosk at the temporary bathhouse trailer in the campground or at the ranger station. If you have any questions about this project, please contact 813-671-5005.  
Hours
8 a.m. until sundown, 365 days a year
Location
Contact Info
813-671-5005
Welcome to Little Manatee River State Park
The Little Manatee River begins in a swampy area near Fort Lonesome and flows almost 40 miles before emptying into Tampa Bay.



The river has been designated an Outstanding Florida Water and is part of the Cockroach Bay Aquatic Preserve. Nature enthusiasts will appreciate the rare ecosystems found within the park, including sand pine and oak scrub and oxbow wetlands, which can be explored by hiking, canoeing, horseback riding or camping. 
The Little Manatee River flows for 4.5 miles through 11 unique natural communities within the park. The park boasts one of the premier hiking trails of Southwest Florida, a 6.5-mile stacked loop located in the wilderness area in the north half of the park. 
The Oxbow Nature Trail, accessible from the main picnic area in the south half of the park, makes a 1-mile loop along scrub ridges that skirt the main river and an oxbow wetland. In addition, over 15 miles of equestrian and multi-use trails meander through the southern half of the park. 
Picnic in one of the riverside pavilions or stay for the night in the full facility campground. Little Manatee River State Park is one of the best-kept secrets of Hillsborough County with a little something for everyone.