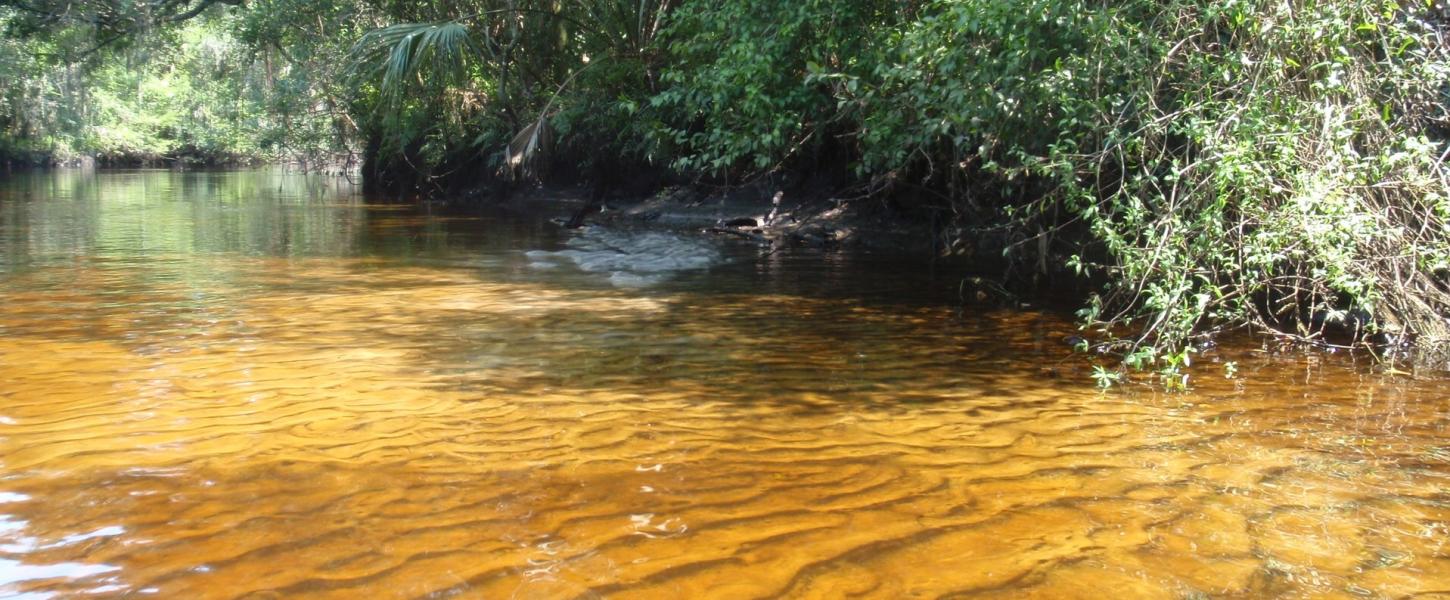 Little Manatee River State Park
One of the most pristine blackwater rivers in southwest Florida and designated as an Outstanding Florida Water
Know Before You Go
Please be aware of possible wet conditions on the North Hiking Trail on Highway 301. Please stay on the marked trail.
Hours
8 a.m. until sundown, 365 days a year
Location
Contact Info
813-671-5005
Welcome to Little Manatee River State Park
The Little Manatee River begins in a swampy area near Fort Lonesome and flows almost 40 miles before emptying into Tampa Bay.

The river has been designated an Outstanding Florida Water and is part of the Cockroach Bay Aquatic Preserve. Nature enthusiasts will appreciate the rare ecosystems found within the park, including sand pine and oak scrub and oxbow wetlands, which can be explored by hiking, canoeing, horseback riding or camping. 
The Little Manatee River flows for 4.5 miles through 11 unique natural communities within the park. The park boasts one of the premier hiking trails of Southwest Florida, a 6.5-mile stacked loop located in the wilderness area in the north half of the park. 
The Oxbow Nature Trail, accessible from the main picnic area in the south half of the park, makes a 1-mile loop along scrub ridges that skirt the main river and an oxbow wetland. In addition, over 15 miles of equestrian and multi-use trails meander through the southern half of the park. 
Picnic in one of the riverside pavilions or stay for the night in the full facility campground. Little Manatee River State Park is one of the best-kept secrets of Hillsborough County with a little something for everyone.
Little Manatee River State Park Photo Gallery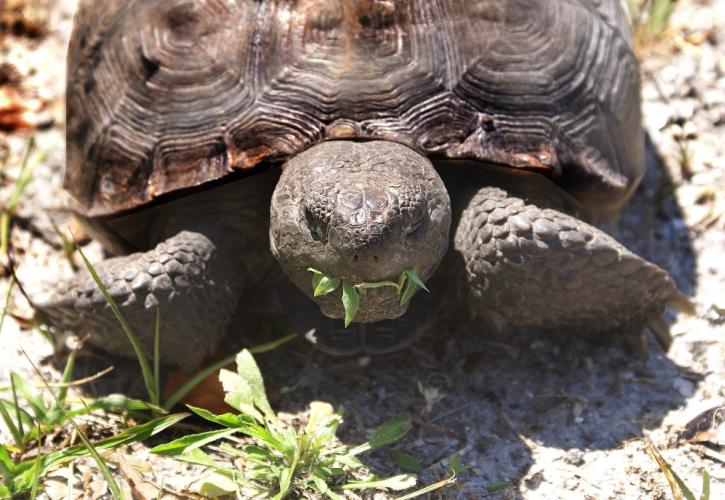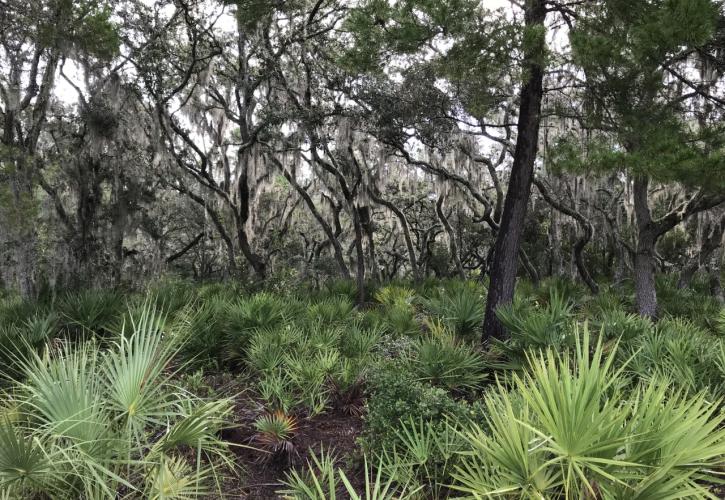 Sand-pine scrub along the main park drive makes for a scenic view.  Scrub live oaks with majestic shapes, draped in spanish moss glistening in the sunlight. 
Close
Information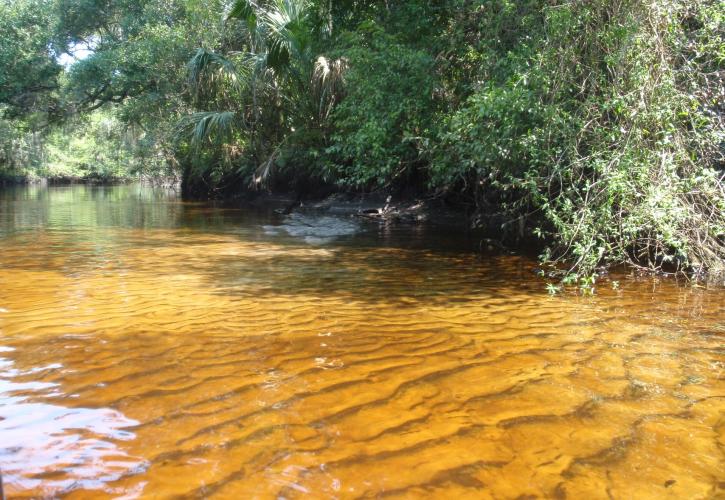 The Little Manatee River is a tidally influenced, rain fed blackwater stream.  In the dry season, the river is clear and tea colored, with visibility of the sandy river bottom and fish and wildlife below the surface.
Close
Information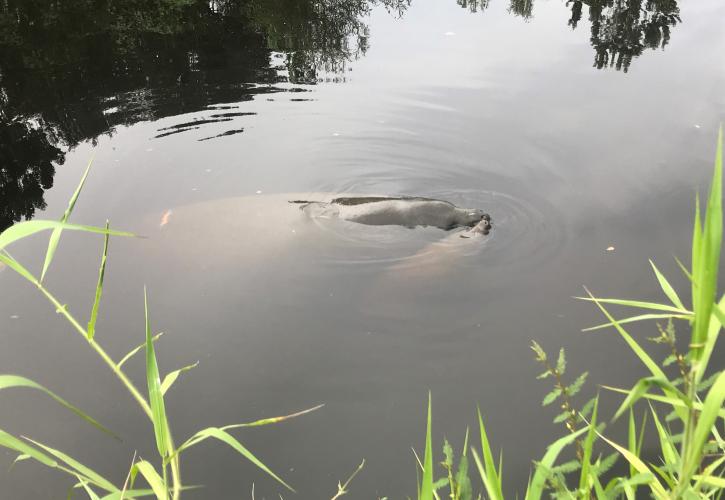 Manatee mother and calf come up for air.  The river's narrow channels and many oxbows provide refuge for manatees and their young in the the summer months. 
Close
Information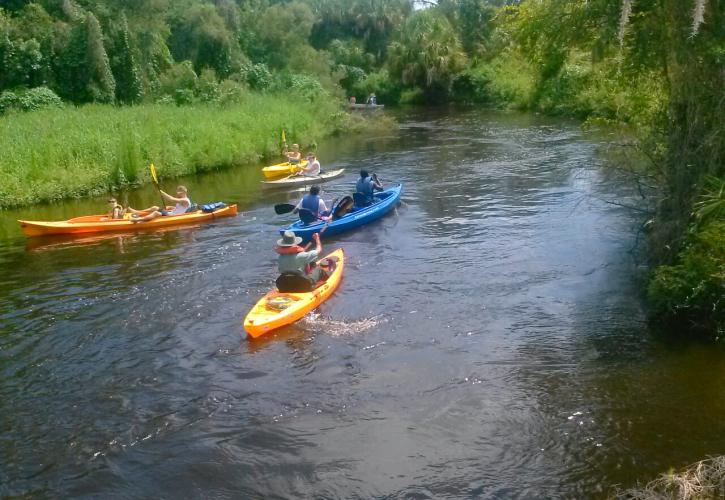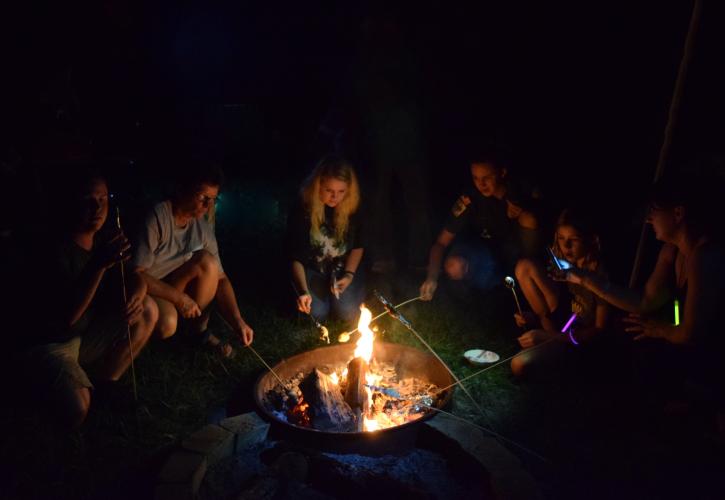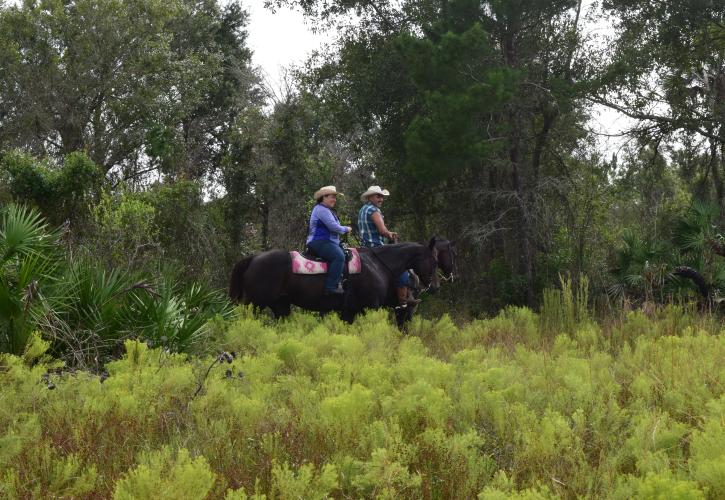 Over 15 miles of Shared-Use trails allow Equestrians and Hikers opportunities to explore many natural communities with scenic views in the park.  The Dude Lake Trail makes a loop through scrubby pine flatwoods and fields of flattop goldenrod.
Close
Information