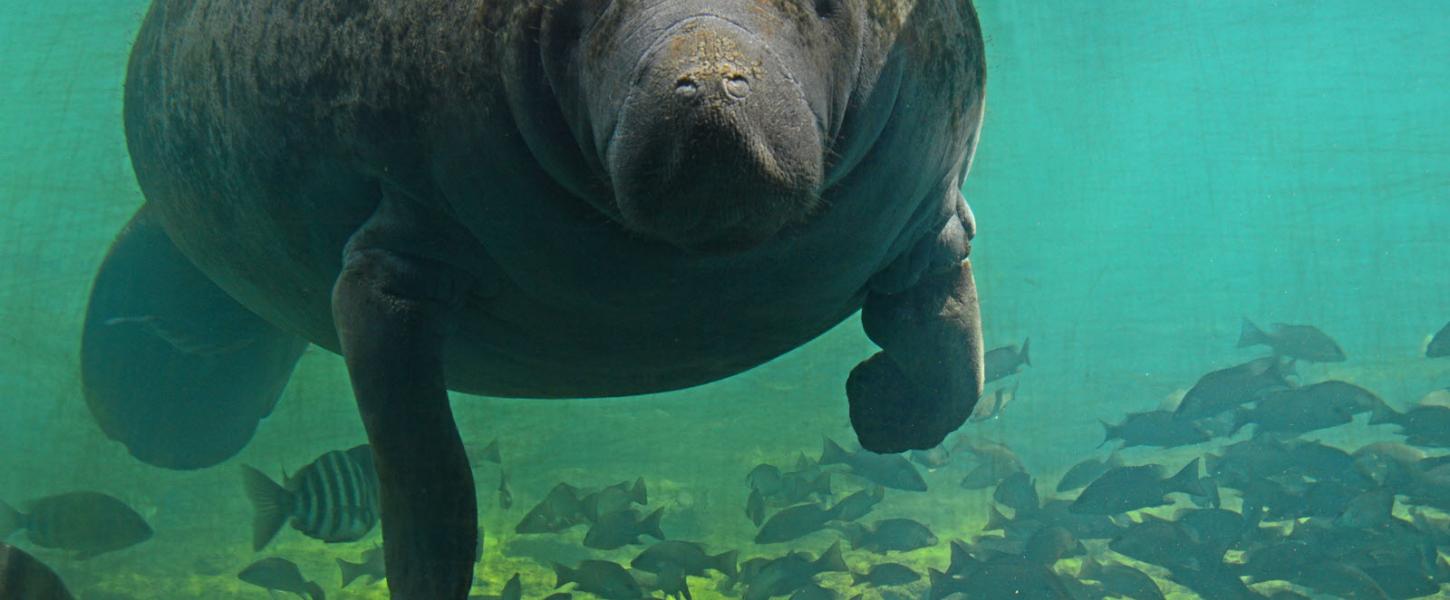 Ellie Schiller Homosassa Springs Wildlife State Park
An up close experience with Florida's vibrant wildlife
KNOW BEFORE YOU GO
Effective July 31, 2023: The Fishbowl Underwater Observatory at Ellie Schiller Homosassa Springs Wildlife State Park is temporarily closed for maintenance.
Annual Entrance Passes
Effective July 11, 2022: Annual Entrance Passes may be purchased at Ellie Schiller Homosassa Springs Wildlife State Park at the Visitor Center, Monday-Friday, 9 a.m.-4 p.m. Credit cards only. Thank you for your patience.
Hours
9 a.m. to 5:30 p.m. Ticket counters close at 4:45 p.m.
Fees
Adults (age 13+), $13; children ages 6-12, $5; children 5 and under admitted free.
Location
Contact Info
352-423-5564
Welcome to Ellie Schiller Homosassa Springs Wildlife State Park
Discover the wild side of Florida with endangered Florida panther, red wolf, manatee and whooping crane, plus black bear, bobcat and, of course, alligators.

When Homosassa Springs was a popular train stop in the early 1900s, passengers could picnic and take a dip in the spring while train cars were being loaded up with cedar, crabs, fish and spring water. On a 1924 visit, Bruce Hoover of Chicago called it "the most beautiful river and springs in the world." In this regard, Homosassa Springs hasn't changed much.
An astounding number of fresh and saltwater fish still congregate in the natural spring bowl — large jacks, snapper, snook and others. A unique underwater structure, the Underwater Observatory allows visitors to "walk underwater" beneath the spring's surface to watch the various fish and manatees swim about. Gaze down into the depths of the first-magnitude spring and perhaps catch a glimpse of fish and manatees in their natural habitat.
The park also features a variety of captive animals such as alligators, black bears, red wolf, Key deer, flamingos, whooping cranes and the oldest hippopotamus in captivity. The native wildlife that reside in the park serve as ambassadors for their species, providing visitors face-to-face connections with the animals and their habitats. Each with a unique life story, all of the animal inhabitants are here for the same reason - they are unable to survive in the wild on their own.