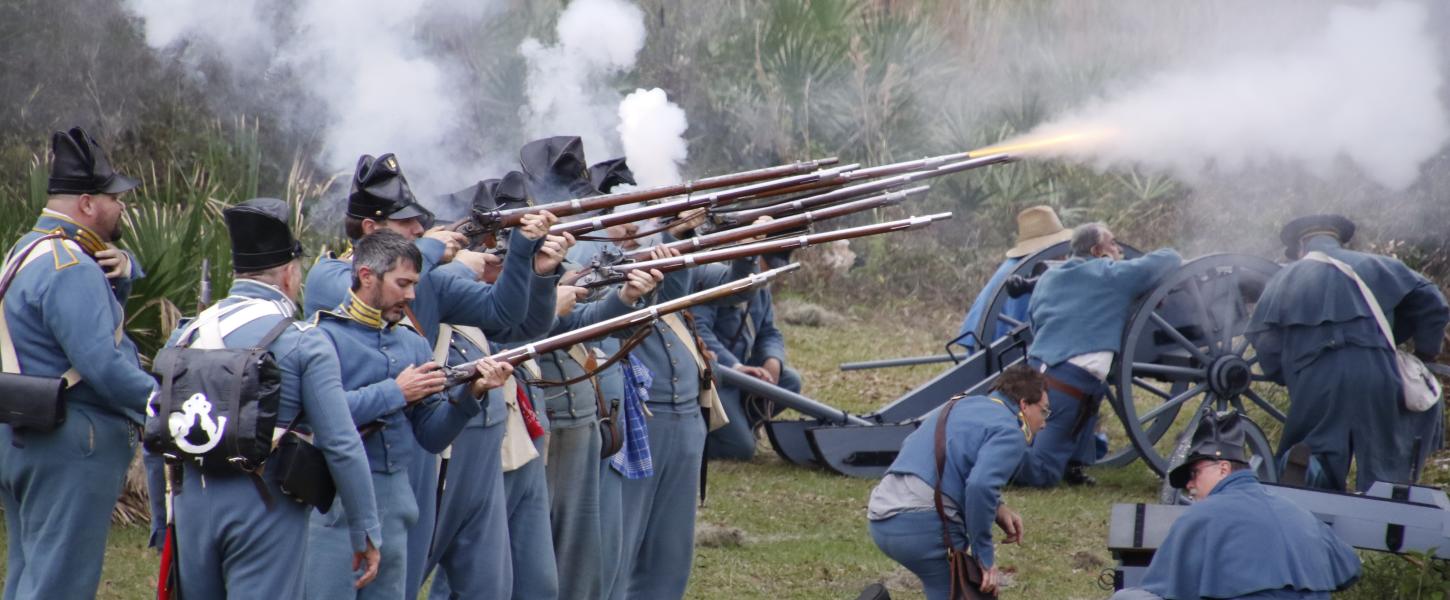 Dade Battlefield Historic State Park
Step back in time to learn about the longest and costliest American Indian war in U.S. history
Hours
8 a.m. to sunset, 365 days a year. Visitor center open 9 a.m. to 5 p.m. 
Location
Contact Info
352-793-4781
Welcome to Dade Battlefield Historic State Park
Visitors are drawn here for its history and to discover so much more, from ancient oaks and verdant pine flatwoods to a variety of events, programs and hands-on craft classes offered throughout the year. 
Established in 1921 to preserve and commemorate the site of Dade's Battle of 1835, a momentous event that spawned the longest and most costly American Indian war in U.S. history, this National Historic Landmark has become a hub of the community. 
About 2,000 visitors attend the park's iconic battle reenactment each January, and families from near and far enjoy the lovely grounds, indoor lodge and outdoor pavilions to celebrate weddings, reunions and other occasions. 
Picnics, hiking and wildlife photography are a big attraction. History comes alive through regular interpretive offerings. Be sure to stop by the visitor center, which contains a small museum with artifacts and exhibits related to the Florida Seminole wars, as well as an award-winning 12-minute video about the battle, "This Land, These Men." Books and gifts are available for purchase, and literature about upcoming events is available.