Explore Florida for Outdoors Month 
As the weather gets warmer, there are more beautiful days to be spent enjoying and exploring the outdoors. Make the most of your time celebrating Outdoors Month in June by visiting the Real Florida and connecting with nature.  
Parks across the state offer a wide variety of activities for all interests, including camping, kayaking, fishing and hiking.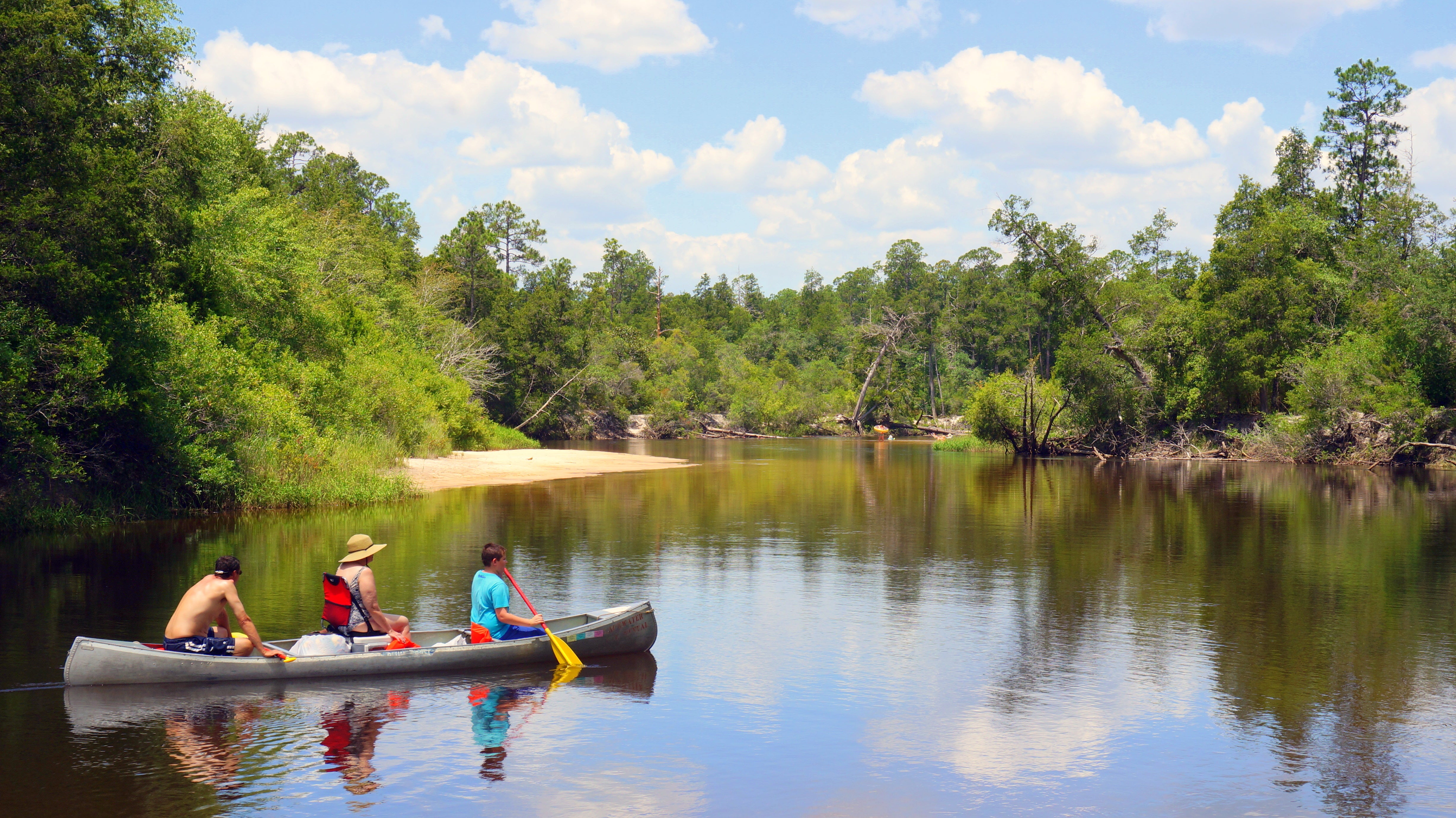 Explore the nature trail at Tomoka State Park in Ormond Beach, or enjoy the beautiful gardens of Washington Oaks Gardens State Park near St. Augustine. Spend the afternoon paddling through the rare longleaf pine and wiregrass ecosystem at Blackwater River State Park near Pensacola or under the majestic oaks along the Estero River at Koreshan State Park in Estero.  
The histories of the parks intertwine with the habitats they protect. Venture down the 72 stairs into the ravines of Mike Roess Gold Head Branch State Park, between Jacksonville and Gainesville, where the steep slopes make you feel like you are in mountainous terrain instead of a Florida forest. Within the ravine, an entirely different ecosystem exists, one characterized by the unique plants and animals hiding from the heat of the summer.
At a cool 72 degrees year-round, Lafayette Blue Springs State Park in Mayo is the perfect place to find respite from Florida's summer sun with a trip to the first magnitude spring. Visitors can picnic under oaks trees along the serene waters or wander across the natural limestone bridge that crosses the spring run.  
Make experiencing the outdoors the theme of your summer! Find a Florida State Park near you and begin making the memories of a lifetime.