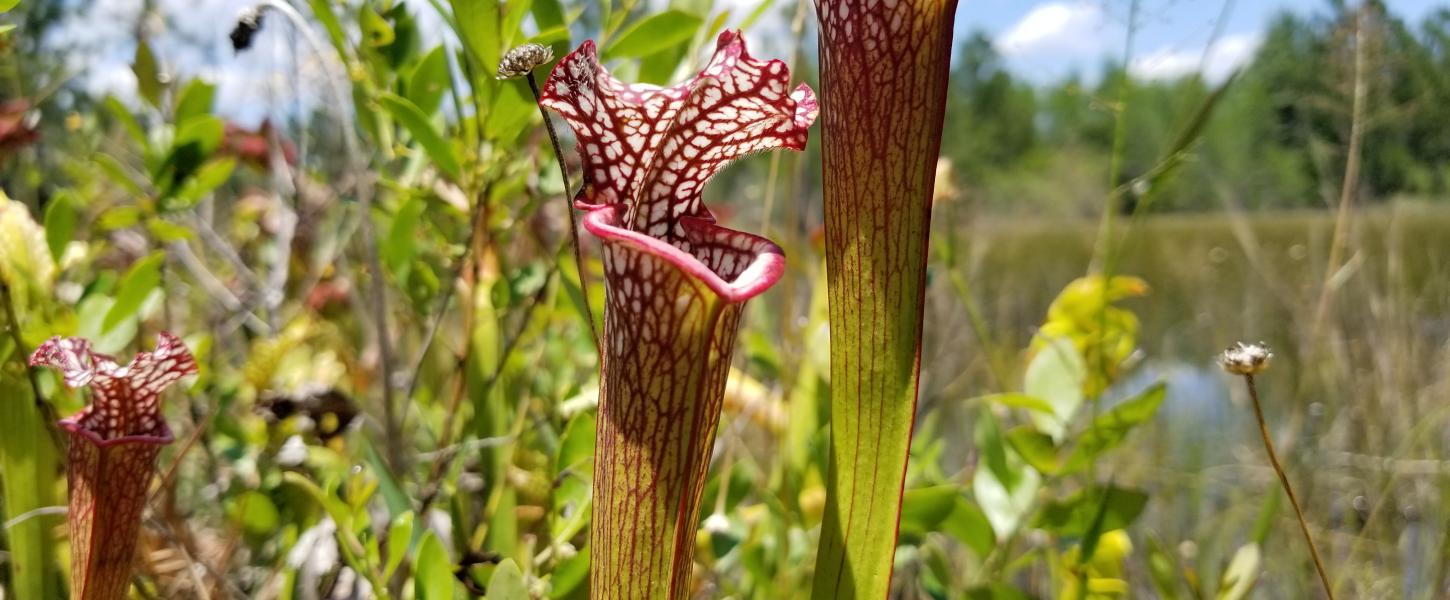 Yellow River Marsh Preserve State Park
Protects one of Florida's last remaining tracts of wet prairie
Hours
8 a.m. until sundown, 365 days a year
Location
Contact Info
850-983-5363
Welcome to Yellow River Marsh Preserve State Park
The preserve protects one of Florida's last remaining tracts of wet prairie, including the largest community of pitcher plants in the state.
The carnivorous plants flourish here, passively trapping insects in specialized tube-shaped leaves and absorbing nutrients from the decomposing prey.
Yellow River Marsh Preserve State Park is located in Santa Rosa County on Garcon Point, which separates Escambia Bay from Blackwater Bay. Nearly 20 rare and endangered species of plants and animals make their homes along the bay and its wet prairies, dome swamps and flatwoods.
There are no recreational facilities in the preserve, but the sweeping landscapes of the pitcher plant prairies offer a tremendous opportunity for photography and nature appreciation.
A small parking area and public access point are located at the intersection of Dickerson City Road and Garcon Point Road (County Road 191).