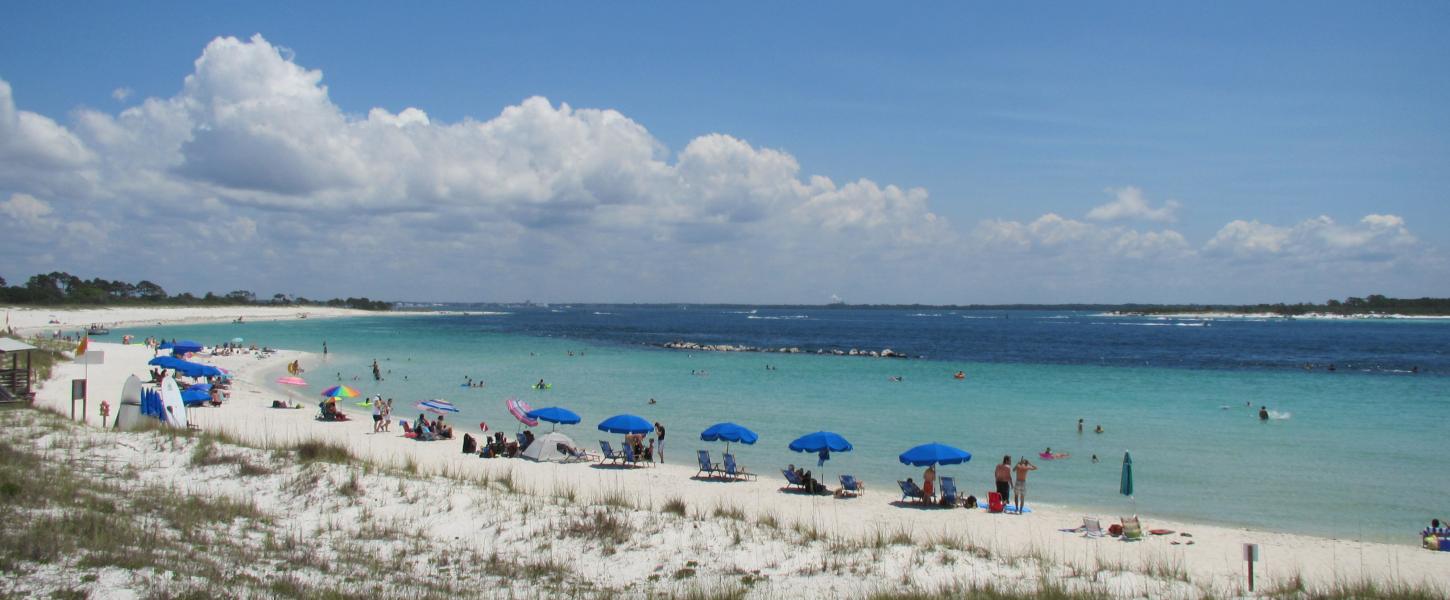 St. Andrews State Park
Enjoy five distinct ecological landscapes in one stunning location
Turpentine Still Relocation
The turpentine still exhibit at the park was donated in 1964 by Glenn Lewis from the Estate of W.A. Lewis Sr. The turpentine still was moved from the Orange Community, 18 miles south of Bristol, and was reconstructed at the park in a replica of the original structure. The structure and the associated collection of authentic distillery artifacts represent the turpentine industry and naval stores of the early 1900s. The turpentine still has been used for interpretive and educational purposes in St. Andrews State Park. No turpentine production activities were conducted on park property.
Over time, the structure has sustained damage from rot, insects and the elements. It was severely damaged by Hurricane Michael in October 2018. The Florida Park Service is working with the descendants of the original donor. Arrangements have been made for the artifacts to be relocated to the Panhandle Pioneer Settlement in Blountstown, Florida.
Hours
8 a.m. until sundown, 365 days
 
Location
Contact Info
850-708-6100
Welcome to St. Andrews State Park
With the Gulf of Mexico on one side and St. Andrews Bay on the other, those that crave swimming, snorkeling or surfing will be more than satisfied.



Theodore Tollofson evidently liked what he saw when he shipwrecked on what is now St. Andrews State Park during a 1929 hurricane. He homesteaded in his derelict boat for the next 25 years.
Now, state park visitors can experience what kept "Teddy the Hermit" at St. Andrews — sugar white sands, emerald green waters and a vast array of ever-changing winged creatures.
The park is a popular migratory stopover for numerous bird and butterfly species.
Besides boasting a mile-and-a-half of pristine beaches for fishing and swimming, St. Andrews also offers the chance for visitors to stroll through pines, dunes and coastal plant communities, or set up camp in the campground or primitive group area.