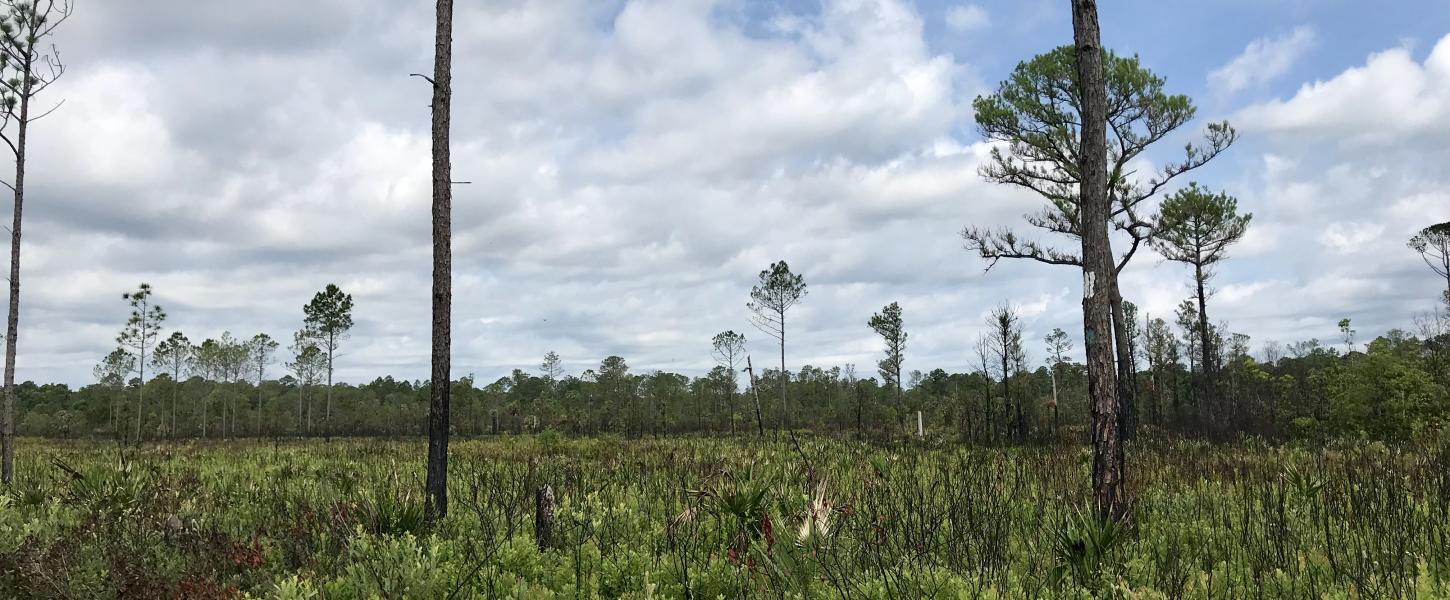 Rock Springs Run State Reserve
enjoy bicycling, hiking or horseback riding along 17 miles of trails
Hours
8 a.m. until 6 p.m., 365 days a year
 
Location
Contact Info
407-553-4383
Welcome to Rock Springs Run State Reserve
Sand pine scrub and pine flatwoods make this reserve a refuge of natural beauty.

Visitors can enjoy bicycling, hiking or horseback riding along 17 miles of trails. Guided trail rides and horse rentals are available. Primitive campsites on Rock Springs Run and the Wekiva River are accessible by canoe only. Equestrian camping facilities are available. Campsites can be reserved by calling Wekiwa Springs State Park.
Rock Springs Run Reserve is co-managed with the Florida Fish and Wildlife Conservation Commission for the purpose of hunting. On select weekends from September through January, hunting is permitted within designated areas of the reserve. During these hunt weekends, the park is open for normal activities; however, to protect our visitors, some trails will be closed. All hunting areas and trail closures are clearly posted.
For more information about hunting and trail closures, please call Wekiwa Springs State Park at 407-553-4383.
There is no swimming or access to the Wekiva River at Rock Springs Run State Reserve.