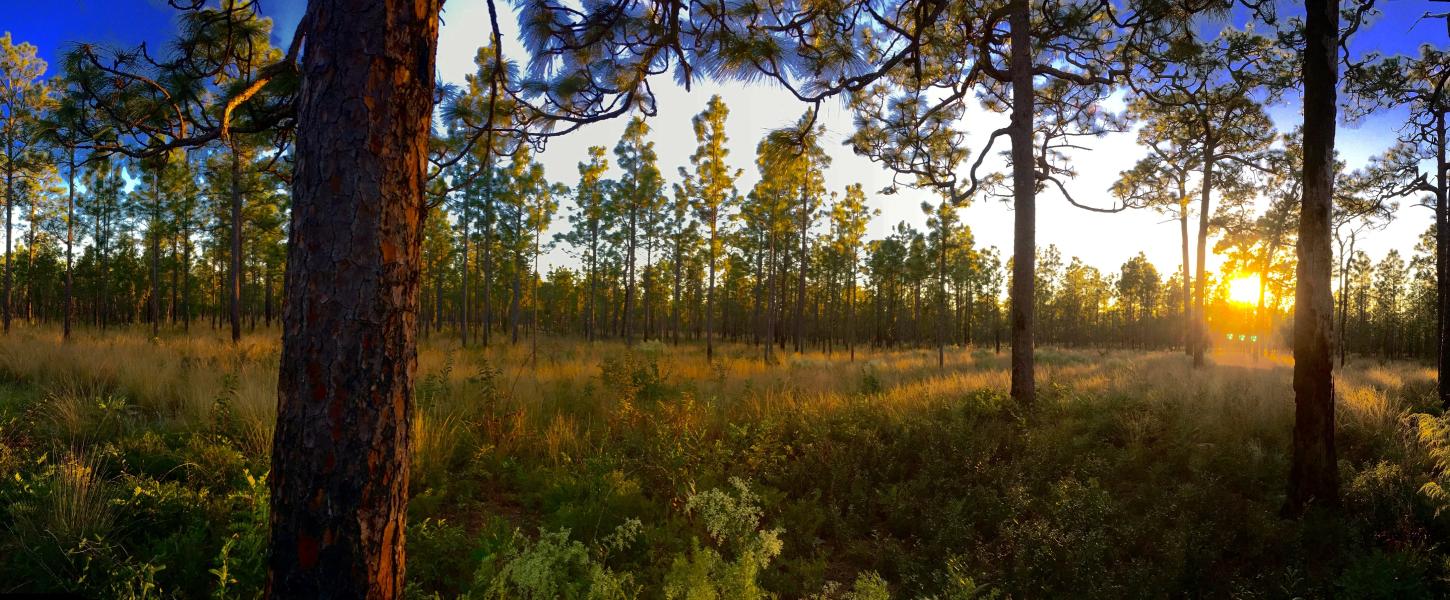 Mike Roess Gold Head Branch State Park
A golden sea of grasses and pines combine with a shady oasis, carved out by the cold spring water of the gold head branch.
Signature Event Cancellation
It is DEP's priority to protect the health and safety of our visitors, staff, volunteers and concessions. To support safe social distancing, the Haunted Hike event has been cancelled. We appreciate your cooperation and understanding as we continue to review and make additional operational changes deemed necessary for the protection of public health. For further updates, please check our Safety Updates Page.  
Hours
8 a.m. until sundown, 365 days a year
Location
Contact Info
352-473-4701
Welcome to Mike Roess Gold Head Branch State Park
One of Florida's first state parks, the park was developed on a 600-acre site by the Civilian Conservation Corps during the 1930s. The extraordinary craftsmanship of the CCC is still evident today.



Gold Head is located on rolling sandhills on the North Central Ridge of Florida with one of the few remaining examples of an old growth stand of longleaf pines. A steep head ravine with seepage springs forms Gold Head Branch and bisects the park. Marshes, lakes and scrub provide habitat for a wide variety of wildlife.
Visitors to the park can enjoy hiking and wildlife viewing along the park's nature trails and a 5.44-mile stretch of the Florida National Scenic Trail.
Visitors also can swim or fish in Little Lake Johnson or spend a lazy afternoon canoeing. A large picnic area with tables and grills, pavilions and a playground is available for visitors to enjoy. Nestled under the trees are three campgrounds; water and electricity are provided. Primitive campsites for small or large groups are available as are fully equipped lakefront vacation cabins, some of which were built by the CCC.