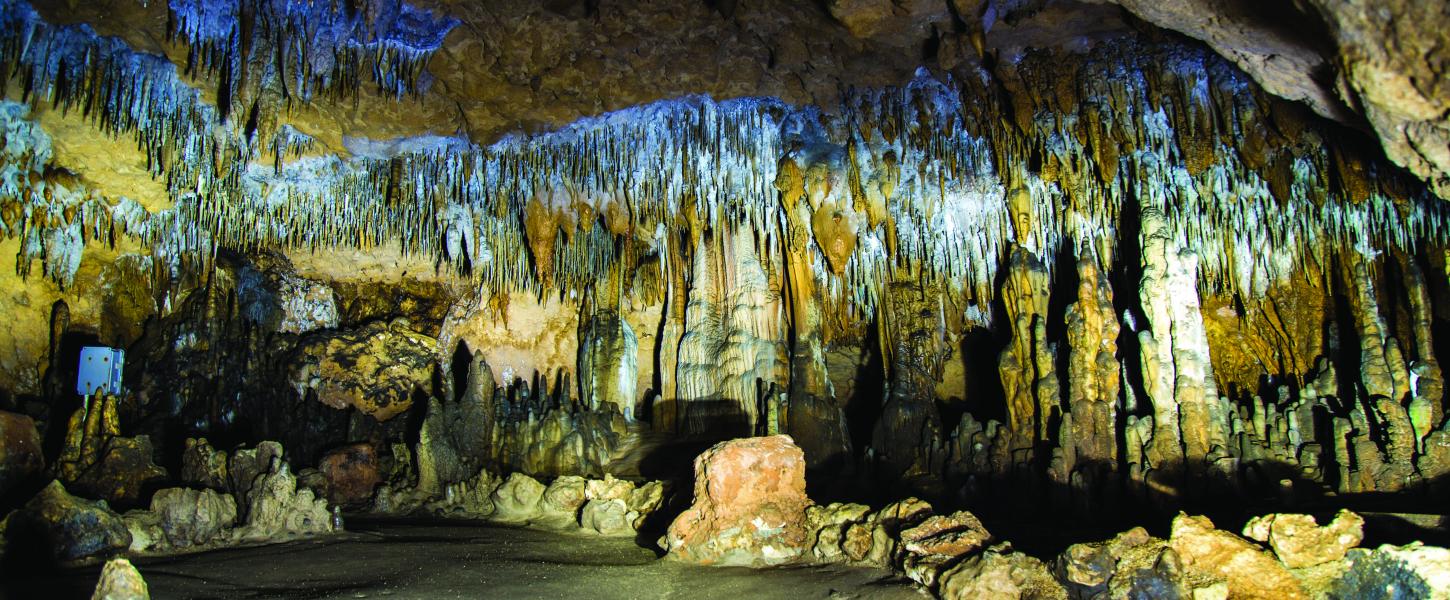 Florida Caverns State Park
Adventure underground and explore the geological beauty of Florida's caverns
For public safety, during the cleanup efforts the park remains closed. A date for re-opening is yet to be determined, but we hope to welcome visitors again soon.  For more information about the park and our efforts to clean up after the storm please continue to visit our website for updates.
Hours
8 a.m. until sundown, 365 days a year. Cave tours are not available on Thanksgiving Day and Christmas Day.
 
Location
Contact Info
850-482-1228
Welcome to Florida Caverns State Park
Cool air, the sound of dripping water, a visual array of mystifying stalactites, stalagmites, flowstones and draperies. This is what greets visitors when they explore the otherworldly depths of Florida Caverns.
Florida Caverns extends visitors a rarity in the state, a chance to explore stunning caves. In moving between the large underground rooms, one can observe the many chisel marks made by 1930s-era Civilian Conservation Corps workers. These hard-working men enlarged the cave passageways by hand so visitors could stand upright during the guided tours. They also built the park's spacious visitor's center and a unique nine-hole golf course set in beautiful rolling terrain.
Located next to the Chipola River and Blue Hole Spring, after emerging from the limestone caverns, a park visitor can take in boating, fishing or a hike. These attractions and more await visitors at Florida Caverns State Park.