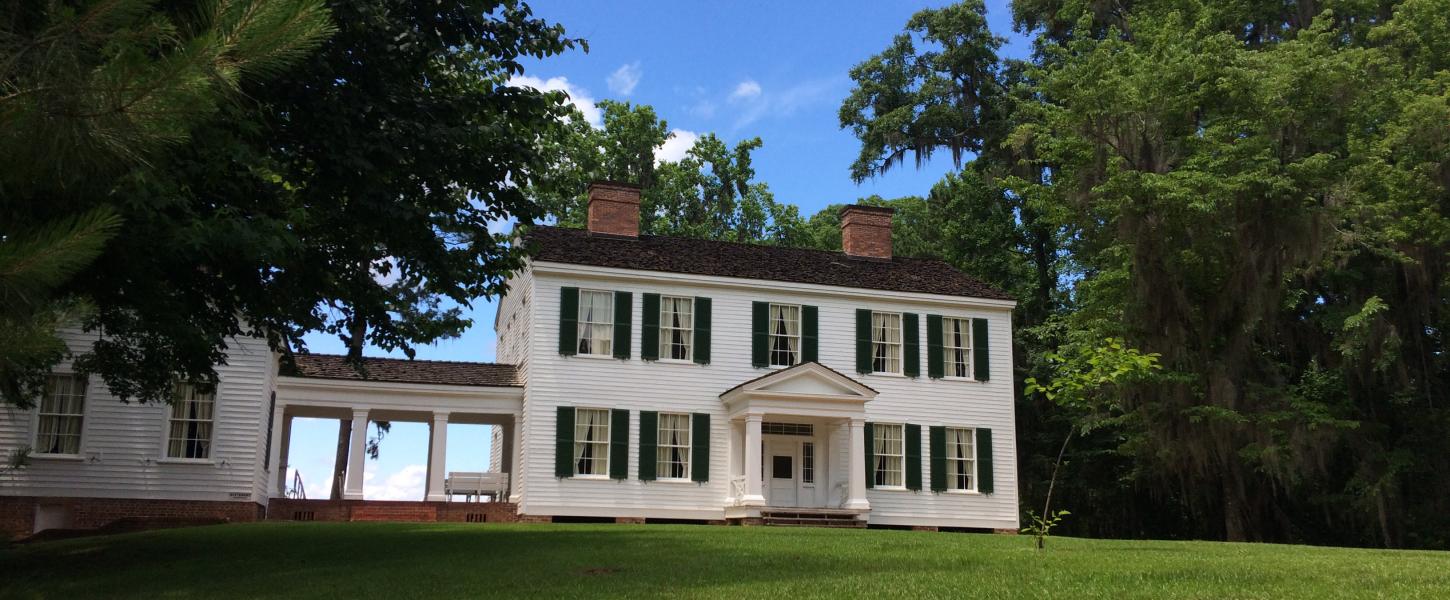 Torreya State Park
The gorgeous rolling bluffs are home to the extremely rare tree for which the park is named
Trail Clearing/Limited Hiking
Contract crews are now working with park staff clearing trails and making great progress!  Please adhere to all trail closed signage for your safety so that progress can continue in these areas.
Primitive Campsite Availability
Rock Bluff Primitive Campsite will be open beginning Friday, Feb. 14, and reservations can be made by calling the park office at this time. Rock Creek and Torreya Challenge primitive campsites are closed until further notice, as heavy downfall debris prevents access to these sites. The main campground is open.
Location
Contact Info
850-643-2674
Welcome to Torreya State Park
High bluffs overlooking the Apalachicola River make Torreya one of Florida's most scenic places.


Developed by the Civilian Conservation Corps in the 1930s, Torreya is popular for camping, hiking and picnicking. Bird-watching is also a popular activity. Over 100 species of birds have been spotted in the park.
Forests of hardwood trees provide the finest display of fall color found in Florida. The park is named for an extremely rare species of Torreya tree that grows only on the bluffs along the Apalachicola River.
Today, the park plays a critical role in preserving unique plant and animal species and natural communities that are of regional importance, and protecting the water quality of the Apalachicola River, which feeds the productive Apalachicola Bay.
The park's high plateaus, steep bluffs and deep ravines are covered with a forest that harbors a variety of rare and endemic plants and animals, many of which are more common farther north than this location.
Although the landscape has changed since Hurricane Michael, the park continues to provide the public with exceptional scenic vistas, limited hiking opportunities as well as attractive camping and picnicking areas. The park is still in recovery following Hurricane Michael. Please call the park for more information about the current status of camping availability.
Tours of the Gregory House are offered at 10 a.m. Eastern time on weekdays and 10 a.m., 2 p.m. and 4 p.m. Eastern time on weekends and state holidays.