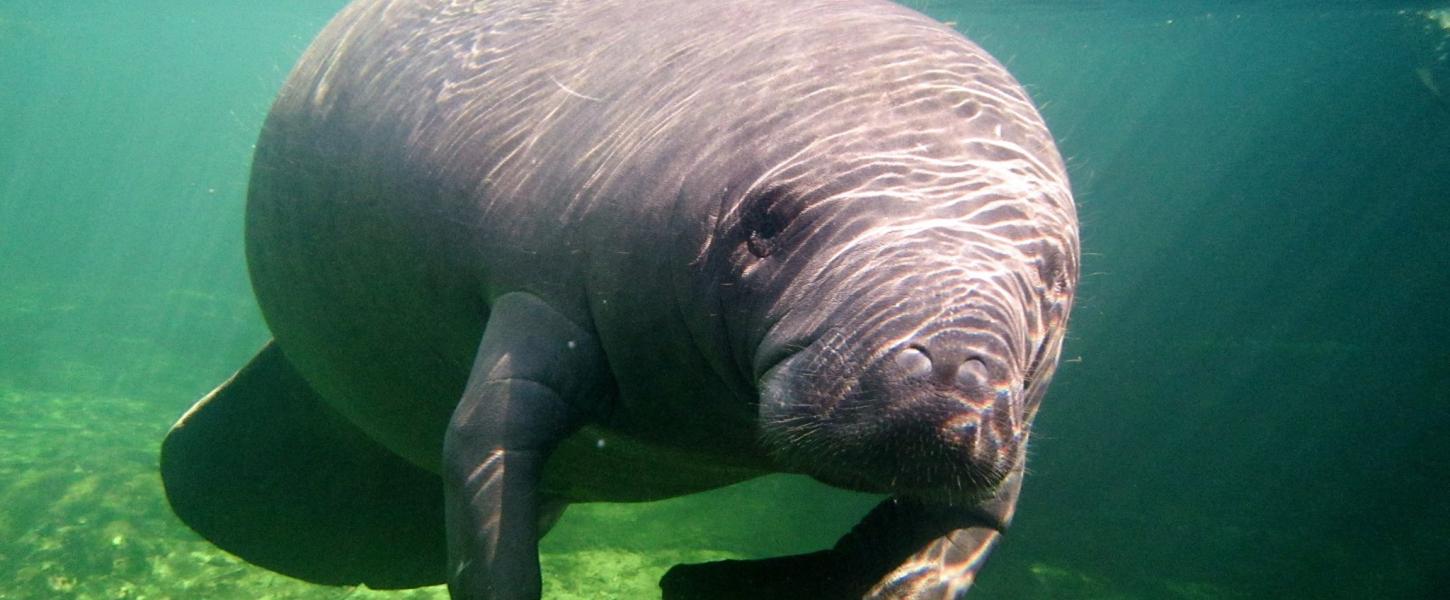 Blue Spring State Park
Encounter the gentle giants we call Manatees
Know Before You Go
Effective May 10, 2021: Blue Spring State Park is open. The spring run is closed to canoes, kayaks and paddleboards due to a restoration project that is estimated to be complete mid-August. We appreciate your patience while we restore our spring to a better habitat for the manatees and a safer place for visitors. Please plan to arrive early, as the park frequently reaches full capacity.
Arrive Early
Blue Spring State Park frequently reaches capacity during the week and on the weekends, during both the winter and summer months. To avoid waiting, please visit the park early.
Hours
8 a.m. until sundown, 365 days a year
Location
Contact Info
386-775-3663
Welcome to Blue Spring State Park
The refreshing 72-degree waters of Blue Spring greet visitors at this gem along the St. Johns River.

Conservation measures can produce astounding results. In 1970, two years before Blue Spring State Park was established, researchers tracked 14 manatees in the spring run. By 2005, after years of park improvements and manatee protection efforts, wintering manatee numbers exceeded 200, and by 2018 that number skyrocketed to a record 485.
Besides "sea cows," fish abound in the spring run and attract a variety of wading birds, ospreys, eagles and kingfishers. To see the park's wonders, visitors can hike along the spring run or on the 4.5-mile Pine Island Trail.
Visitors can also launch a canoe or kayak (rentals are available at the park) or take a guided river boat cruise.