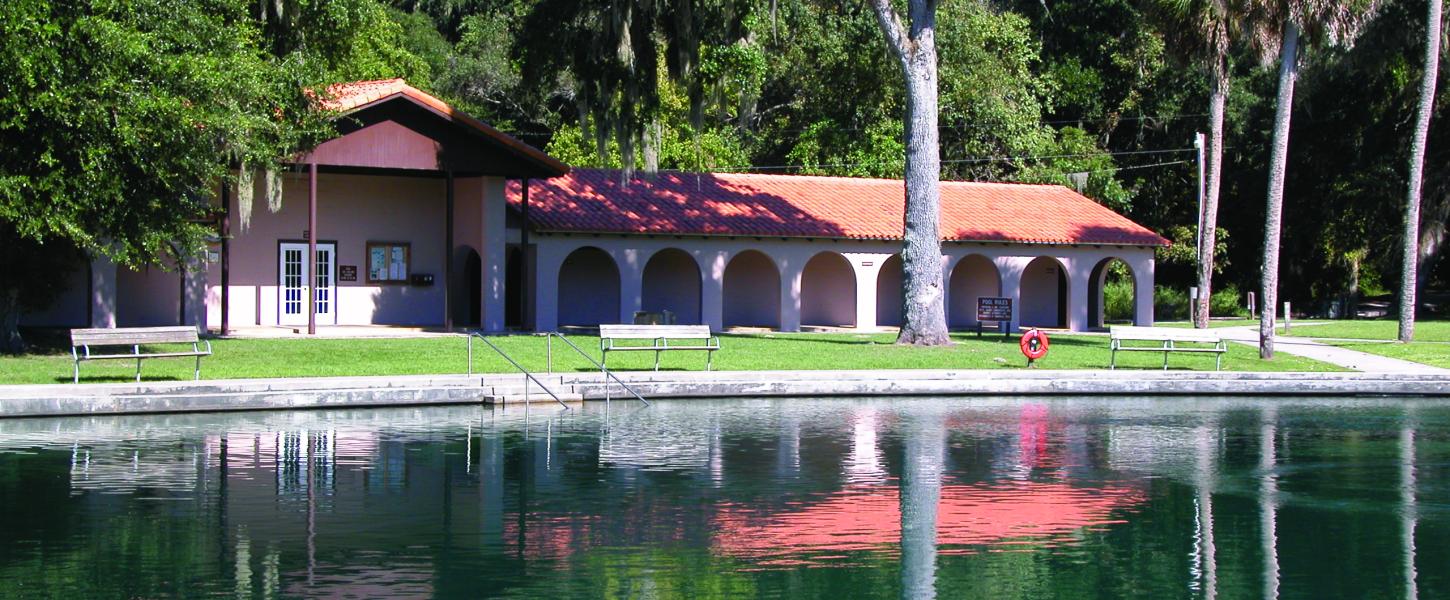 De Leon Springs State Park
Over 6,000 years of cultural and natural history in one stunning location
Hours
8 a.m. until sunset, 365 days a year
Location
Contact Info
386-985-4212
Welcome to De Leon Springs State Park
Visitors enjoy a Florida experience that includes a recreational swimming area and a fascinating history.

Once called Acuera, or "Healing Waters," by Mayaca Indians who inhabited the area, De Leon Springs is a place to cool off in clear waters, roam trails through a lush subtropical forest that features a massive old-growth bald cypress tree, and immerse oneself in a rich history. The spring run was once used to turn a sugar cane mill followed by a grist mill to turn corn into flour during the Civil War.
The famous naturalist John James Audubon visited the springs in 1831. "This spring presents a circular basin, having a diameter of about 60 feet, from the center of which the water is thrown up with great force, although it does not rise to a height of more than a few inches above the general level," he wrote in his journal.
Today, thanks to state park protection, Audubon's description still rings true.