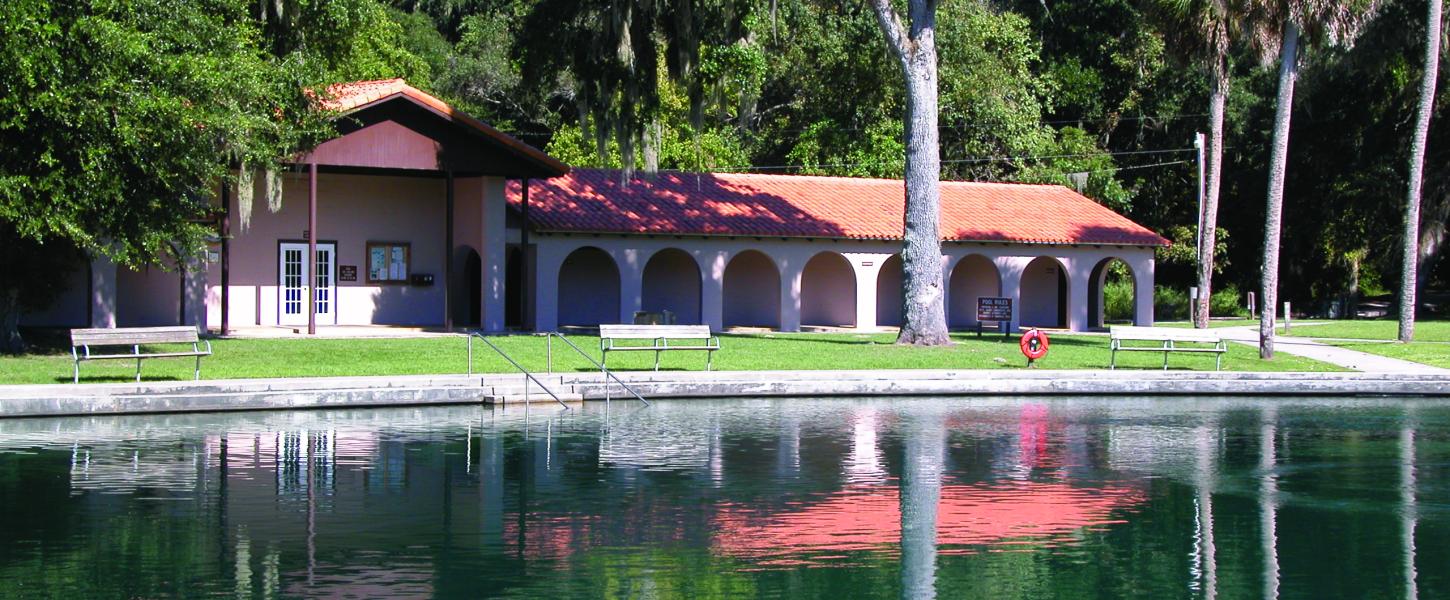 De Leon Springs State Park
Over 6,000 years of cultural and natural history in one stunning location
Know Before You Go
During periods of high visitation, visitors may experience long lines to enter De Leon Springs State Park. The park frequently reaches capacity and may temporarily close. Closures occur intermittently and for an unknown duration of time. Pedestrians and bicyclists will not be allowed to enter until the park reopens. Thank you.  
Hours
8 a.m. until sunset, 365 days a year
Location
Contact Info
386-985-4212
Welcome to De Leon Springs State Park
Visitors enjoy a Florida experience that includes a recreational swimming area and a fascinating history.
Once called Acuera, or "Healing Waters," by Mayaca Indians who inhabited the area, De Leon Springs is a place to cool off in clear waters, roam trails through a lush subtropical forest that features a massive old-growth bald cypress tree, and immerse oneself in a rich history. The spring run was once used to turn a sugar cane mill followed by a grist mill to turn corn into flour during the Civil War.
The famous naturalist John James Audubon visited the springs in 1831. "This spring presents a circular basin, having a diameter of about 60 feet, from the center of which the water is thrown up with great force, although it does not rise to a height of more than a few inches above the general level," he wrote in his journal.
Today, thanks to state park protection, Audubon's description still rings true.