Rivers & Lakes at Florida State Parks
Florida is truly a place where land and water interweaves to form a diverse and dynamic natural fabric. Numerous rivers course through the landscape, and lakes of varying sizes can be found in all regions.
These water bodies are refuges for both wildlife and people, and they are diverse in their nature. Rivers vary from clear spring runs to alluvial bodies that carry sediments to darker watercourses tinted by swamp tannins. Lakes' appearance span from tannin-tinted bodies to cool, clear water that reflect their spring origins.
Florida's rivers and lakes have long been enjoyed by people, from early American Indians to Florida's first wave of tourists. Whether it is swimming, boating, fishing, tubing, canoeing, kayaking or paddle boarding, there are many opportunities to experience the water.
Summer tubers enjoy the crystal waters of the Ichetucknee and Rainbow Rivers at Ichetucknee Springs and Rainbow Springs State Parks. The long white sandbars of the river at Blackwater River State Park provide a perfect place for camping and picnicking.
The 170-mile Suwannee River Wilderness State Trail links a number of river parks lying along the Suwannee River, which boasts more than 70 springs. The upper river parks feature high banks lined with arching live oaks, pines and cypress while the lower river runs wide and deep along pine flatwoods and wetlands as it flows into the Gulf of Mexico. The white sand beaches and high banks provide good campsites. There are also screened pavilions or cabins at some of the several "river camps" established for the Trail.
Other river spots, such as the Loxahatchee, feature a colorful history. Visitors can tour the 1930s pioneer homestead of Trapper Nelson at Jonathan Dickinson State Park.  Like rivers, lakes have a rich human history. The Lake Jackson Mounds Archaeological State Park encompasses four earthen temple mounds that afforded tribal priests commanding views of the lake and surrounding villages.
Florida State Parks protect several unique lakes, including rare coastal dune lakes in the Panhandle like those at Camp Helen State Park. Florida is one of the few places in the world, along with Australia, Madagascar and New Zealand, that has coastal dune lakes. Thousands of years old, these water bodies, surrounded by massive dunes, were formed by winds redistributing sands. Each lake has an outfall where water rushes over a dune to the Gulf during periods of extreme rainfall. They support a unique assemblage of plants, birds and wetland organisms.
Nearly all lakes and rivers embodied by Florida State Parks feature wildlife. Bring binoculars for spotting migratory birds and butterflies. Observe Florida's native species, such as wading birds and alligators, along the designated wild and scenic river at the Myakka River State Park. Some of the river parks with outflows to the Gulf of Mexico or Atlantic Ocean have seasonal populations of manatees. These gentle beasts are winter residents of Blue Spring State Park.
Wildlife, history, recreation, tranquility...these and more await you at state parks along Florida's many rivers and lakes.
Rivers & Lakes Gallery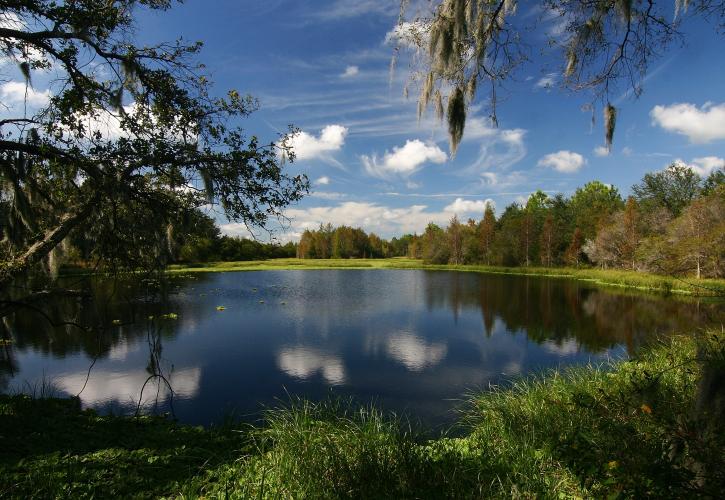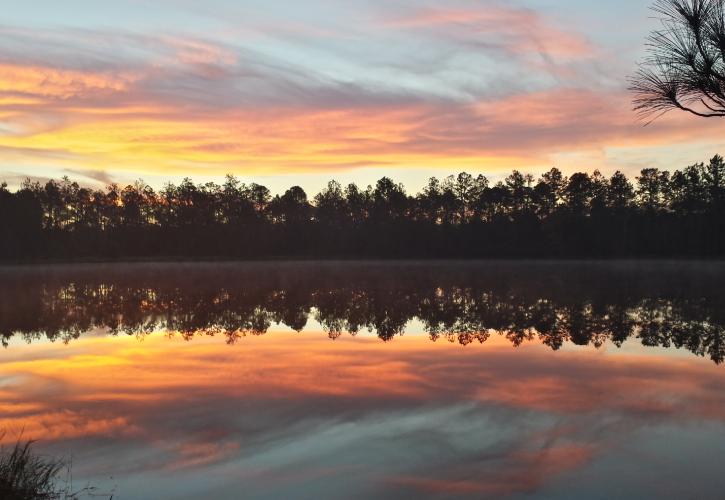 Lake Manatee State Park, in Bradenton
Close
Information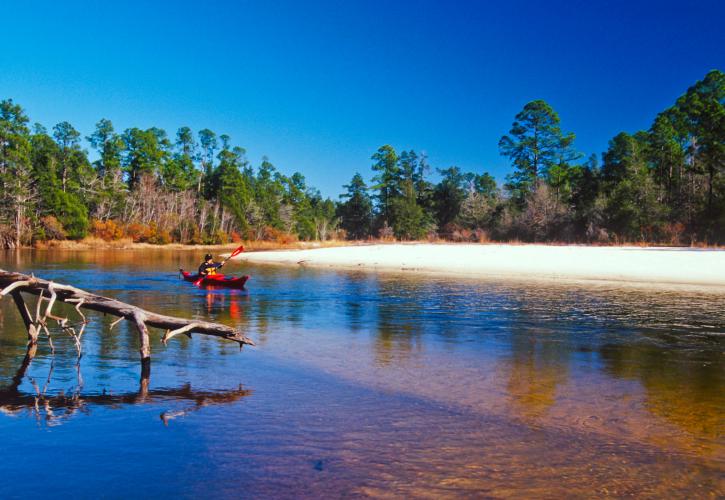 Blackwater River State Park, in Milton
Close
Information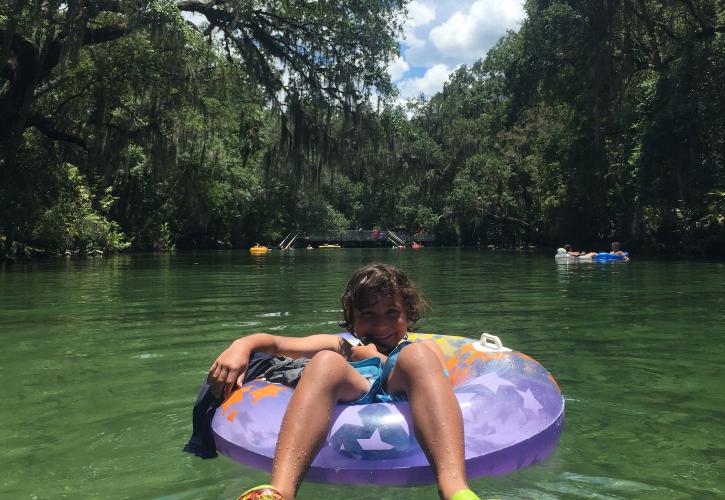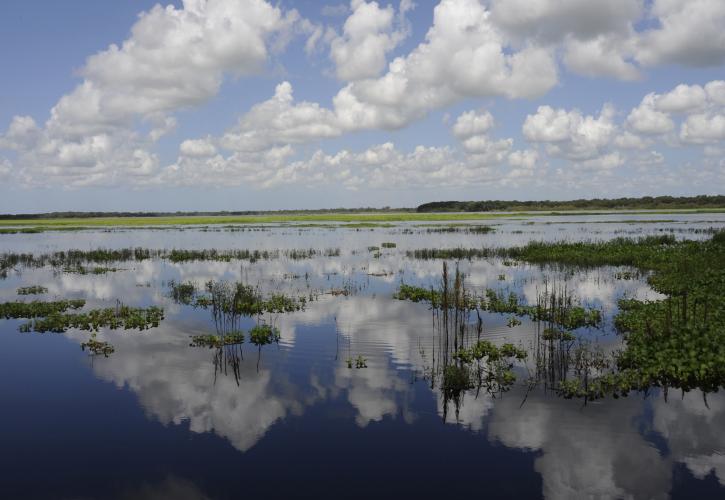 Myakka River State Park, in Sarasota
Close
Information