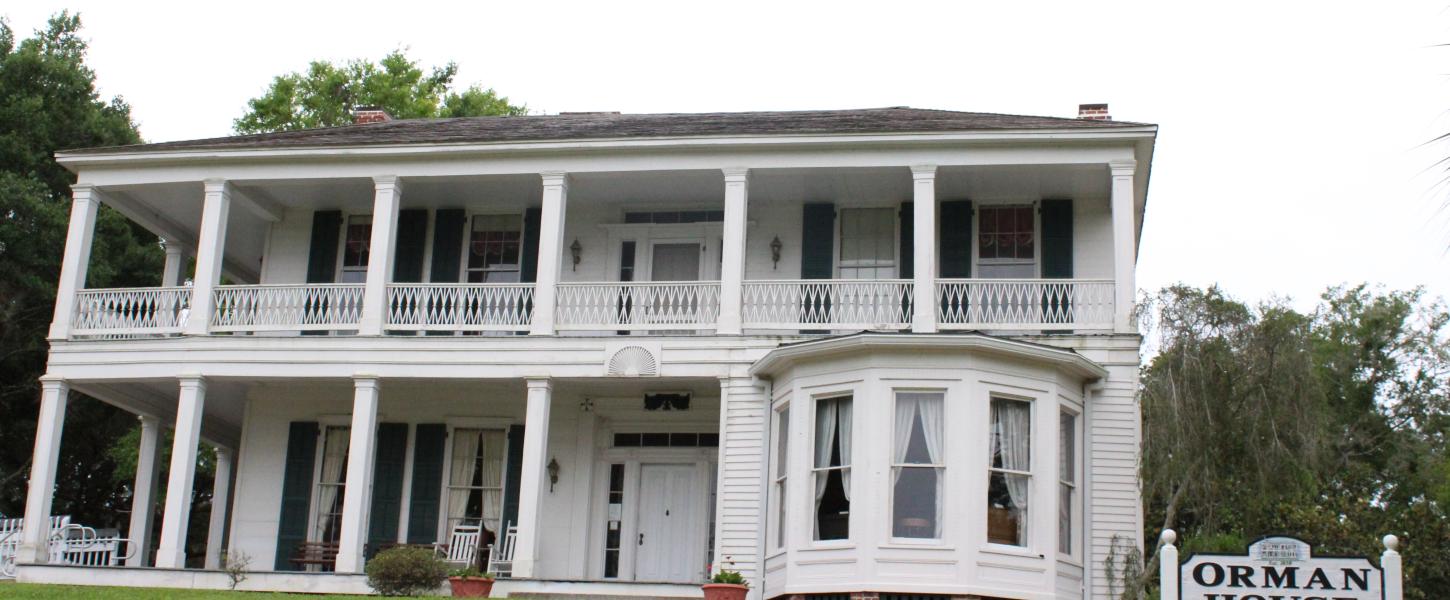 Orman House Historic State Park
A stately antebellum home and beautiful botanical gardens overlook a charming coastal village
Orman House Historic State Park Limitied Visitation
The Orman House is closed to tours at this time. However, the house grounds and the Chapman Botanical Gardens remain open. We welcome you to explore these areas and come back to visit us soon.
Chapman Gardens Closure
Due to hazards sustained during Hurricane Michael, the gazebo and the boardwalk in the Chapman Botanical Gardens are closed at this time. Once these areas have been deemed safe, we will reopen the gardens for public use. Please continue to check back with us for any updates.  
Hours
Thursday through Monday, 9 a.m.-5 p.m. and closed Tuesday and Wednesday. 
Fees
$2 per person, museum admission
Location
Contact Info
850-653-1209
Welcome to Orman House Historic State Park
Built in 1838 by Thomas Orman, this antebellum home overlooks the Apalachicola River and was used for both business and social gatherings.
Orman was a cotton merchant and businessman in Apalachicola from 1834 to the 1880s. He helped the tiny town become one of the Gulf Coast's most important cotton exporting ports by the mid-19th century.
The house features details of both Federal and Greek revival styles with wooden mantelpieces, molded plaster cornices and wide heart-pine floorboards.
Visit the adjoining Chapman Botanical Gardens, which honors Dr. Alvin Chapman, a distinguished 19th-century botanist. Enjoy the butterfly garden, other botanical features, walkways and open spaces. Also enjoy the Three Soldiers Detail, a bronze replica of the Vietnam memorial statue in Washington, D.C.
Annual special events include Apalachicola Historic Tour of Homes in May and Historic Christmas in November. Other events and ranger programs are available.