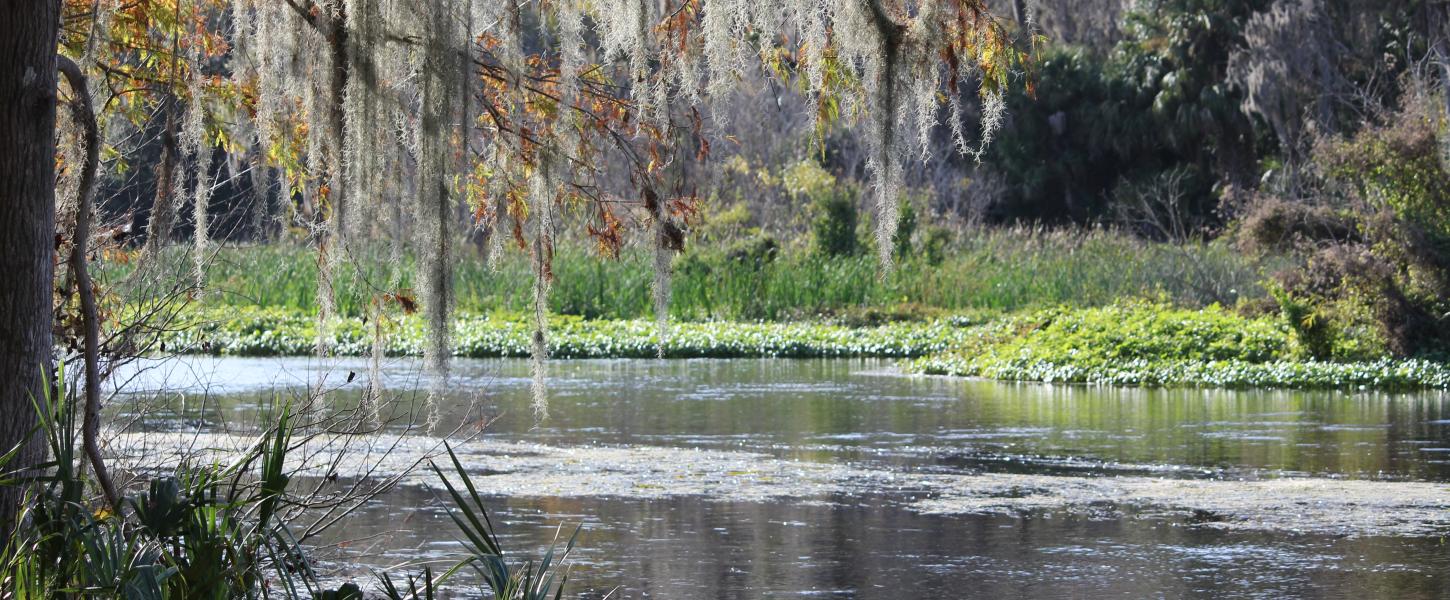 Lower Wekiva River Preserve State Park
Trails and natural waterways create an adventure through untouched Florida
For the safety of our visitors during the construction of the Wekiva Parkway, the State Road 46 entrance to the Lower Wekiva River Preserve is closed until the project is completed. To access the hiking trails, please use the trailhead at Katie's Landing. Other trails for biking and hiking can be found at the Wekiwa Springs State Park – Markham Woods Trailhead. 
Hours
8 a.m. to sunset, 365 days a year
Location
Contact Info
407-553-4383
Welcome to Lower Wekiva River Preserve State Park
Central Florida nature exists in its purest form along 4 miles of the Wekiva River and Blackwater Creek.
For thousands of years, Native Americans valued the abundance of wildlife in this area. This system of blackwater streams and wetlands provides habitat for black bears, river otters, alligators, wood storks and sandhill cranes.
Visitors can stroll along the Sand Hill Nature Trail for a self-guided tour of the native Florida plants and wildlife found at the park. Canoeists can paddle through the park on the Wekiva River.
Equestrian camping is available in designated areas and can be reserved by calling Wekiwa Springs State Park. Horse stalls and corrals are available for equestrian campers.
There are three access points to Lower Wekiwa River Preserve State Park: 
Hiking trails at the south entrance are located at 8300 W. State Road 46, Sanford, FL 32771
Wekiva River can be accessed at Katie's Landing located at 262 Wekiva Park Drive, Sanford, FL 32771
Horseback riding and hiking on the Fechtel Tract is located at 38015 Fechtel Road, Eustis, FL 32726