Launch at Katie's Landing
Go for a Paddle
Katie's Landing offers a launch site for canoes, kayaks and paddleboards on the Wekiva River. The Wekiva originates in Wekiwa Springs State Park and goes north for 17 miles before joining the St. Johns River. The Wekiva River is federally recognized as a National Wild and Scenic River, one of only two rivers in Florida with this designation.
As you paddle on the Wekiva River you will be surrounded by an abundance of wildlife and diverse habitats. The Wekiva River has a lot to offer in terms of scenery, recreation, geology and wildlife.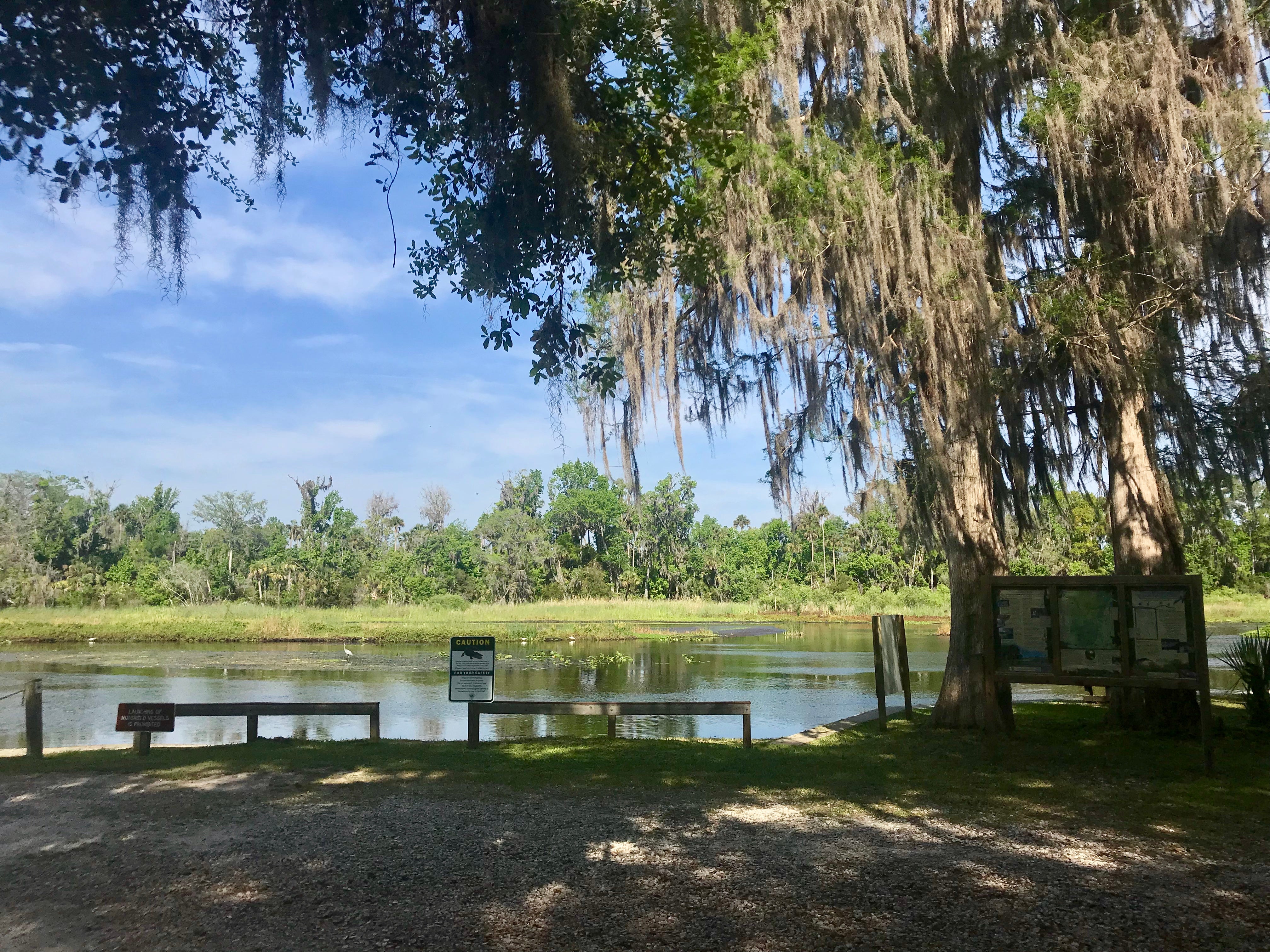 Located near the halfway point of the Wekiva River, Katie's Landing is the only launch site for canoes and kayaks on the river inside Lower Wekiva River Preserve State Park.
Once you launch your non-motorized watercraft, you can choose to go upstream or downstream. If you choose to go upstream toward the State Road 46 bridge, prepare to battle against the current. You will notice that the river gets wide and there is little shade; however, the scenery makes the paddle worth it. If you choose to go downstream, know that the river gets narrower and you can relax as the current drifts you downstream. 
To help plan your trip, look up the Wekiva Wild & Scenic River Paddle Guide.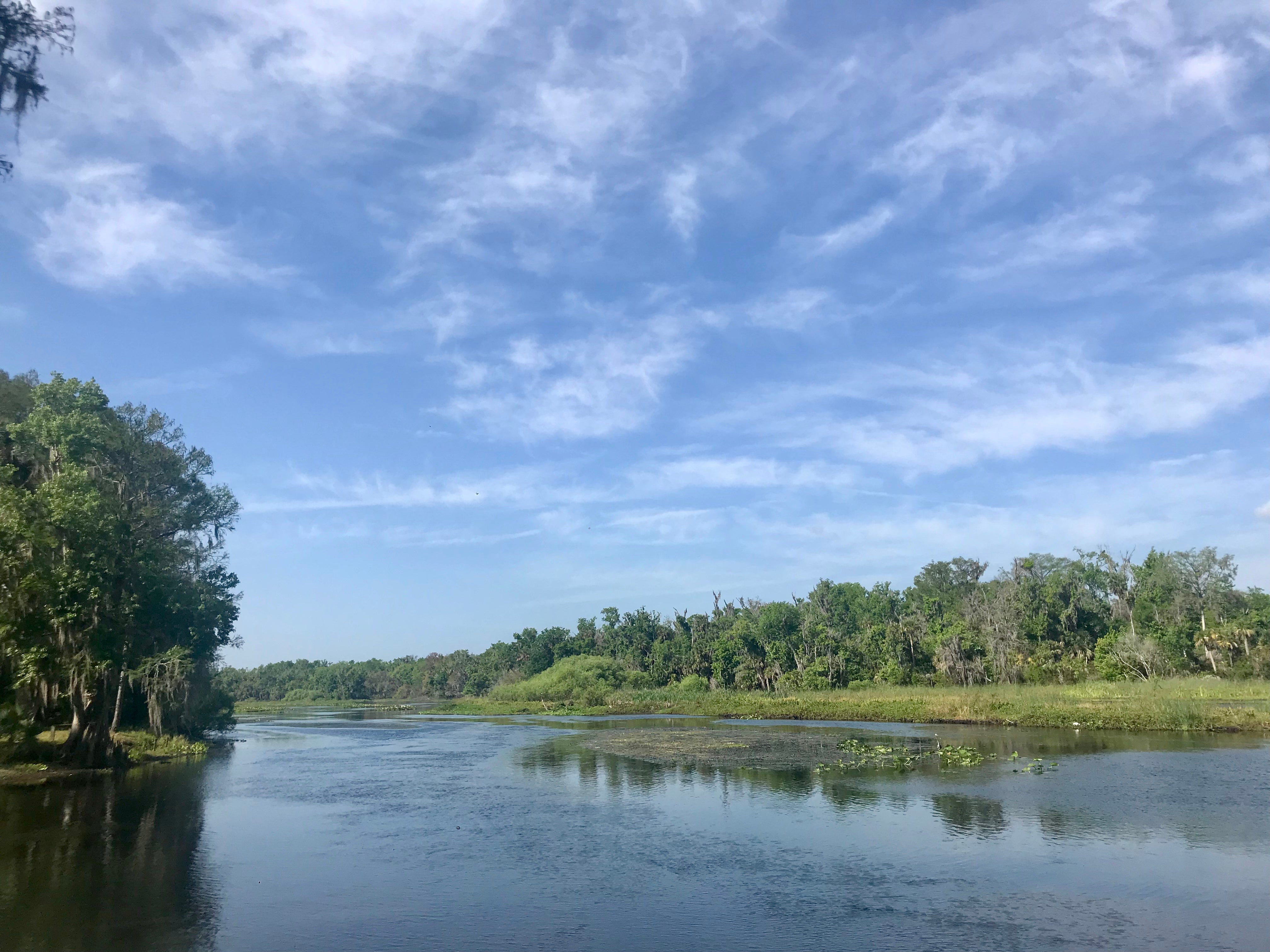 At Katie's Landing you will find restroom facilities, picnic tables and grills; however, there is no potable water at this location. Please remember to bring the items you will need to enjoy your visit (water, food, insect repellent, etc.). You also can fish from the bank or from your canoe or kayak while on the river. As you paddle, keep an eye out for a diverse array of wildlife, including birds, alligators, turtles and fish.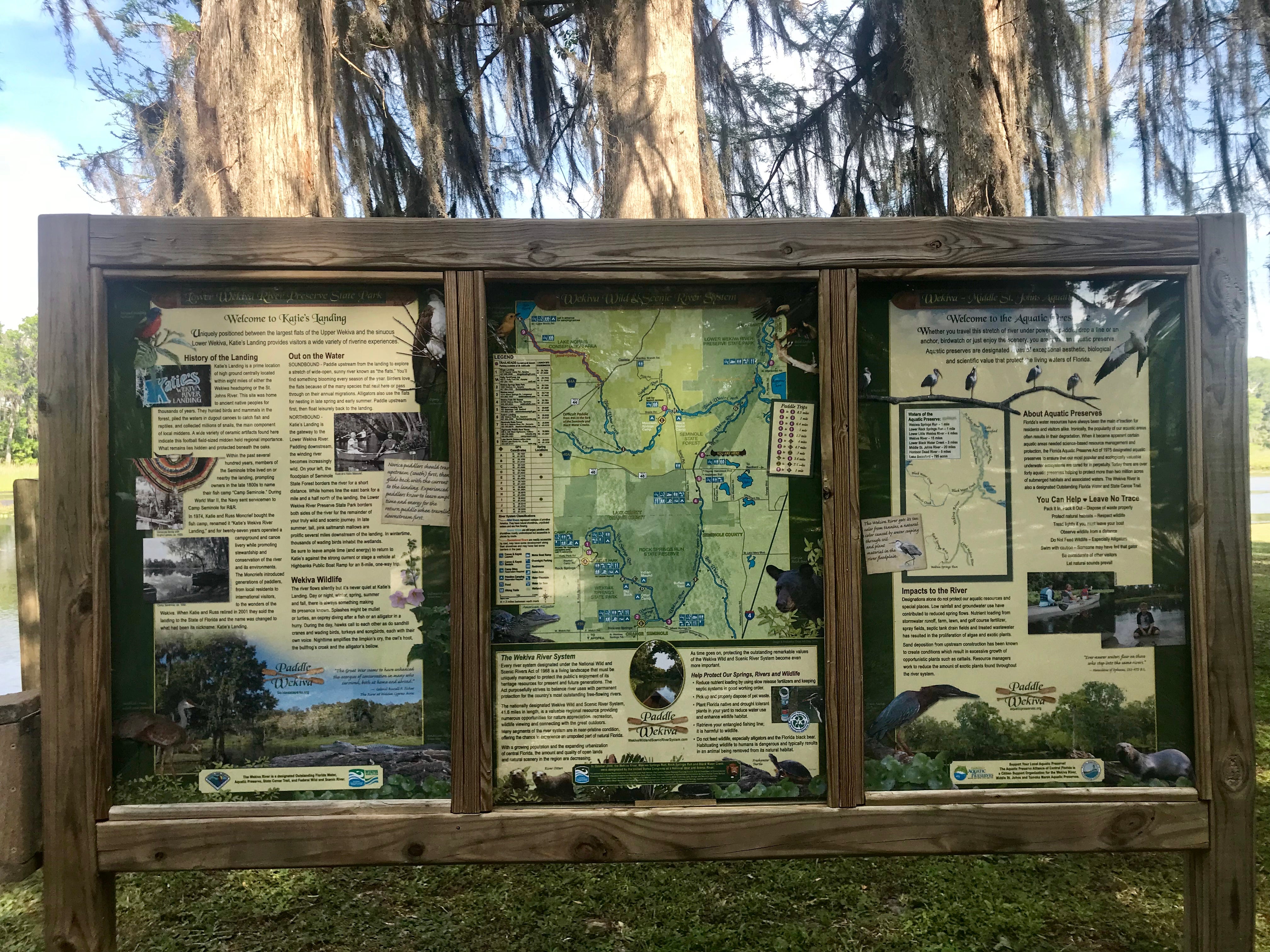 Important reminder: Katie's Landing does not supply any rentals. You must bring your own equipment in order to launch.
If you have been to Wekiwa Springs and have tried to launch, you might know that the park is busy during the weekends. In that case, Lower Wekiva is a great alternative where you won't encounter as much traffic and can have a more tranquil experience. During summer, try to launch early in the morning because Katie's Landing can be very busy.
The tranquility of your paddle on the Wekiva River will leave everlasting memories. At Katie's Landing, you can enjoy the pristine natural beauty of the Wekiva River that will give you a taste of ...the Real Florida.
The Wekiva River can be accessed at Katie's Landing, 262 Wekiva Park Drive, Sanford.