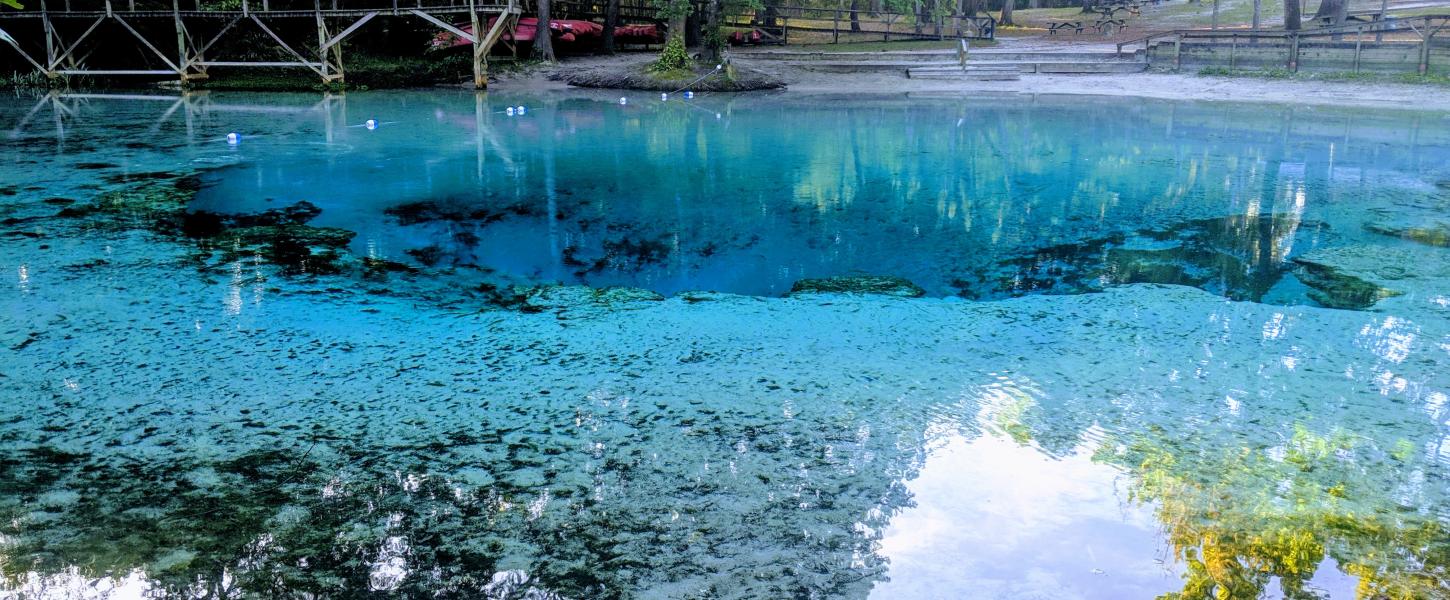 Gilchrist Blue Springs State Park
Pristine waters and family fun awaits
Jumping Platform Removed for Public Safety
Due to significant structural deterioration and safety concerns, the jumping platform has been removed from the swimming area.
Hours
8 a.m. to sundown, 365 days
Location
Contact Info
386-454-1369
Welcome to Gilchrist Blue Springs State Park
Gilchrist Blue Springs State Park is the newest addition to Florida State Parks!
The park contains a collection of natural springs, including a large second magnitude spring that produces an average of 44 million gallons of water per day. This spring, known as Gilchrist Blue, has outstanding water clarity and discharges water through a shallow spring run about one-quarter mile to the Santa Fe River. The other named springs on-site are Little Blue Spring, Naked Spring, Kiefer Spring and Johnson Spring.
The most significant ecological habitats within the park include the spring run stream and floodplain communities. The main spring run is renowned for its support of a diversity of wildlife species including turtles, fish and invertebrates.
Paddling, snorkeling and swimming are all popular at the main springhead and spring run. Pavilions are available and a concession stand provides food and beverage service. Other popular activities include hiking, nature study and picnicking. Fishing on the Santa Fe River is also a great and popular activity.
Gilchrist Blue Springs State Park is located in Gilchrist County about 5 miles to the west of High Springs, FL off NW 182nd Ave (Hwy 236) in the north central part of the state along the Santa Fe River. The park is located 25 miles south of Lake City and about 20 miles to the northwest of Gainesville.