History of Ruth B. Kirby Gilchrist Blue Springs
Decades ago, Ruth B. Kirby found an escape from her busy career on the banks of these beautiful springs.
Now, visitors can enjoy swimming in and exploring the clear blue water.
Ruth B. Kirby owned two properties that became Florida State Parks – Gilchrist Blue Springs and Troy Springs. The story of how Ruth ended up in possession of two Florida springs has an unassuming beginning.
In the early 1930s, Ruth B. Kirby moved to Florida from Alabama and began working as a temporary secretary. Different businesses in St. Petersburg hired her for tasks such as filing and typing. Ed C. Wright, an investor who owned thousands of acres in Florida, hired Ruth for a day of filing. That day, he asked if he could dictate a letter to her, a task that was outside her usual duties. She was nervous, but her "letter-perfect" typing impressed Ed, and he hired her full time.
Ruth's new job paid her $9 a week, enough to afford rent and the newest curiosity in women's office fashion: pants. A 1942 feature in the Tampa Bay Times shows Ruth and other workers wearing slacks, which were just beginning to come into fashion for women. Ruth took notes on phone calls and composed letters for Wright, but he quickly realized that she was like a "sponge for information," according to Ruth's great-niece Kim Davis.
Ruth responsibilities at Ed C. Wright & Company grew. She learned quickly, becoming a savvy investor, land speculator and confidant to her employer. Ruth and Ed's close work relationship deepened into a lasting friendship, and then a romance.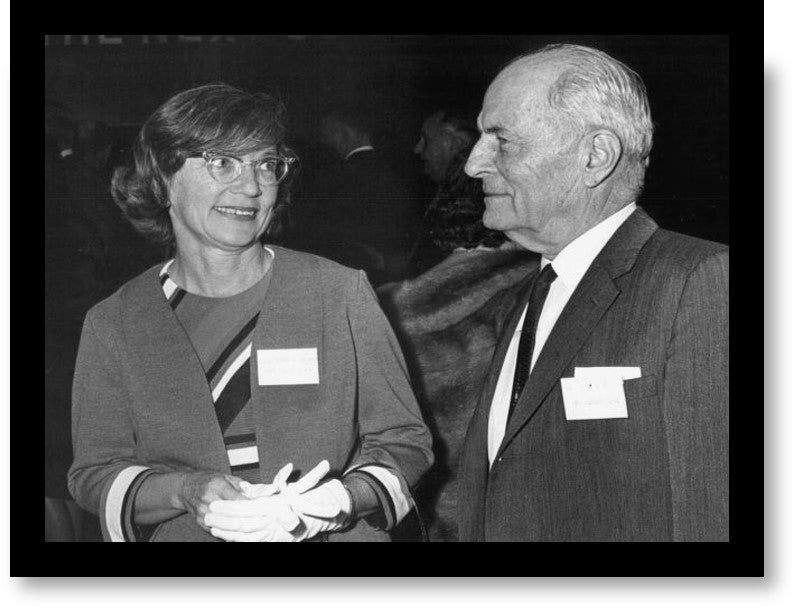 In 1958, Ed gave Ruth an engagement gift that was glittering and blue but grander than any sapphire. Ruth loved spending time at Gilchrist Blue Springs and it was a treasured gift. However, their marriage never took place. Ed's repeated illness interfered with their plans, and so the couple remained close companions, shying away from any public declaration of their relationship.
After a fall confined Ed to the hospital, Ruth stayed for weeks by his bedside. He passed away in 1969, making Ruth the executor of his $50 million estate. She was tasked with selling off much of his land and property, but she kept two important pieces in her possession. Gilchrist Blue Springs and nearby Troy Springs were Ruth's favorite retreats from her busy world. She stayed in a small log cabin at Troy Springs and grew mustard greens in the garden. Friends and family visited to swim.
Ruth passed on her love of these special springs to her family. Like Ruth, they cared for the springs and shared them with others. For almost six decades, Ruth and her family operated Gilchrist Blue Springs as a natural park where visitors could spend pleasant summer days swimming and relaxing on shore.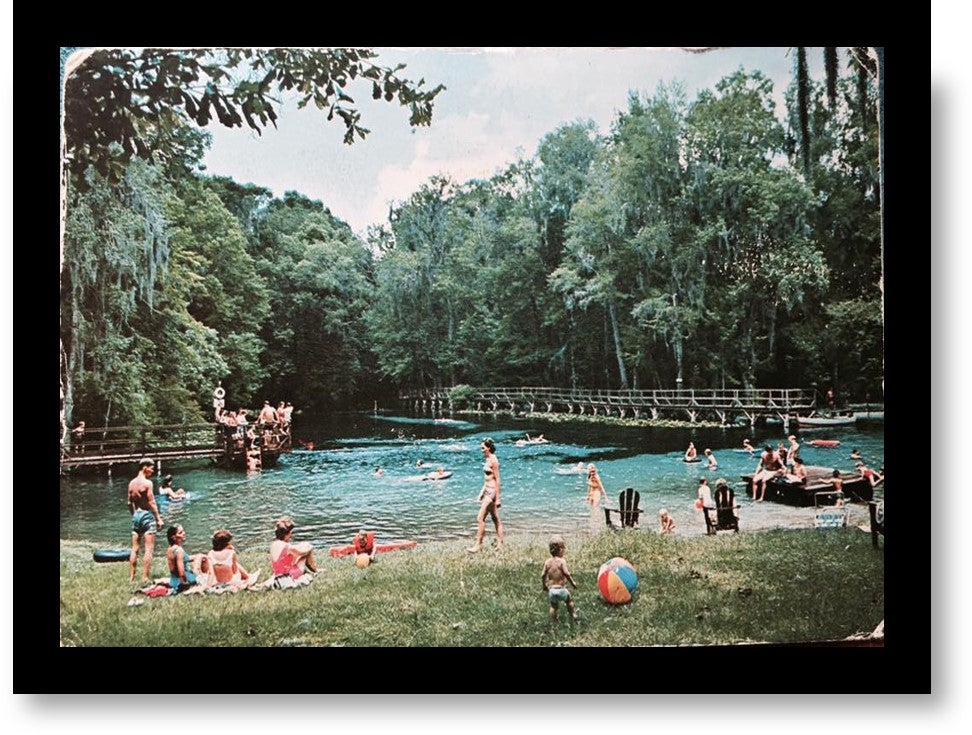 In 2017, Ruth's family sold the Gilchrist Blue Springs property to the state of Florida so it could become a Florida state park. In 2019, Gilchrist Blue Springs State Park was renamed Ruth B. Kirby Gilchrist Blue Springs State Park to honor her legacy of protecting the spring. According to Davis, Ruth bears the distinction of being the only person to own two springs that are now Florida State Parks.
As part of the Florida State Parks system, the management of Gilchrist Blue Springs emphasizes sustainable recreational use and restoration of the natural processes that shaped the beautiful springs as well as the surrounding forest and wetlands. Gilchrist Blue Springs State Park continues to offer numerous opportunities for recreation, including swimming, paddling, hiking and camping.