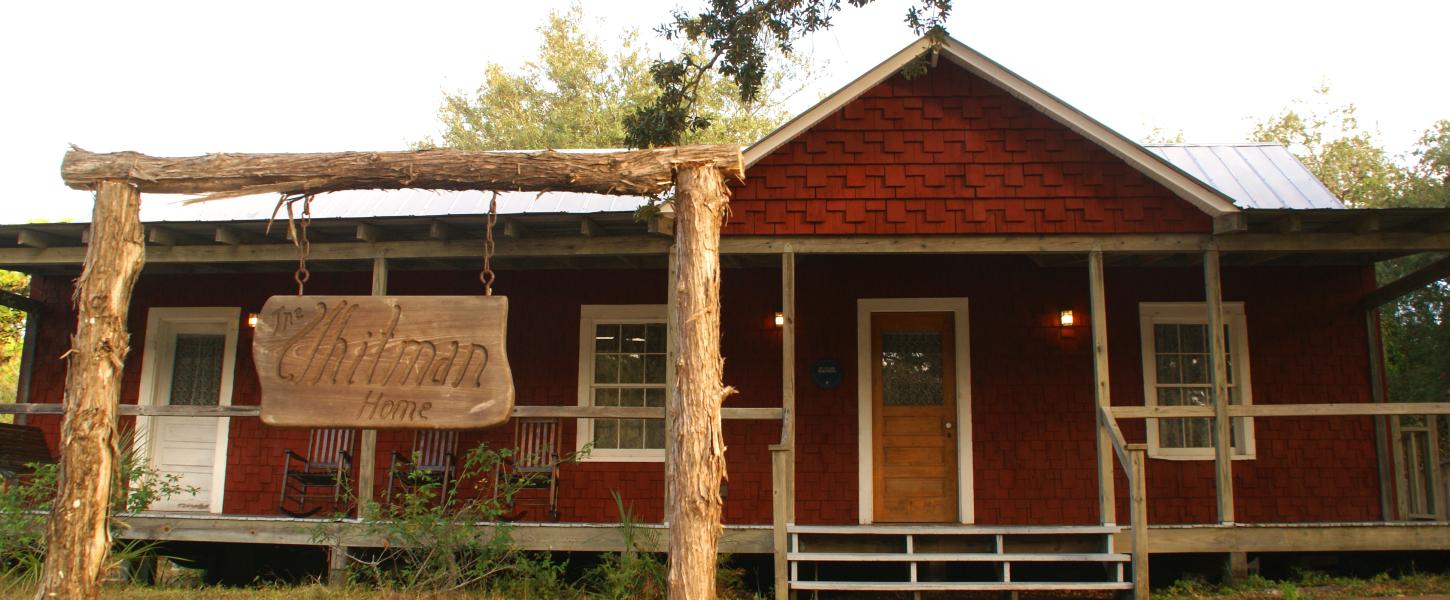 Cedar Key Museum State Park
Whitman's house has been restored to reflect life in the 1920s
Hours
Thursday - Monday from 10 a.m. to 5 p.m. The museum is closed on Christmas Day.
Fees
$2 per person, museum fee. Children 5 and younger are free.
Location
Contact Info
352-543-5350
Welcome to Cedar Key Museum State Park
St. Clair Whitman and his collections were featured in National Geographic magazine in 1955.
St. Clair Whitman moved to Cedar Key as a boy in the late 1800s, and during his life he was involved with two of Cedar Key's major industries, the cedar pencil mill and the fiber factory. He was well-known for his extensive personal collections of seashells and Native American artifacts, which he displayed to the general public in the front room of his home. 
When Whitman died in 1959, he donated his collections to the University of Florida's Florida Museum of Natural History with the intention that they would be displayed in a museum in Cedar Key. The St. Clair Whitman Museum opened its doors in 1962, and a plaque commemorating the dedication can be viewed in the museum's entrance hall in between displays highlighting Whitman's life.
The museum's name was later changed to the Cedar Key Museum State Park, and Whitman's home, which was the first museum in Cedar Key, was donated by his family in 1991. The home, originally built in 1880, has been restored and is open to the public so that they may get a glimpse of what life was like in 1920s Cedar Key.
Aside from the historic Whitman home, the main museum building also offers guests a chance to go back in time. The exhibits were designed by a team from the University of Florida, which at the time was designing all of the state park system's museums. This offers guests a unique opportunity to not only learn about the history of the town of Cedar Key, but to also appreciate the incredible craftsmanship that went into museum displays in the 1960s.
Cedar Key Museum State Park encompasses 18 acres and offers guests an opportunity to imagine themselves as John Muir, taking a quiet walk past large pines and oaks down to view Cedar Key's salt marshes. Noted naturalist John Muir did in fact spend a few months in Cedar Key in 1867, and his time spent in the little town is commemorated with a state historic marker located on the museum grounds.