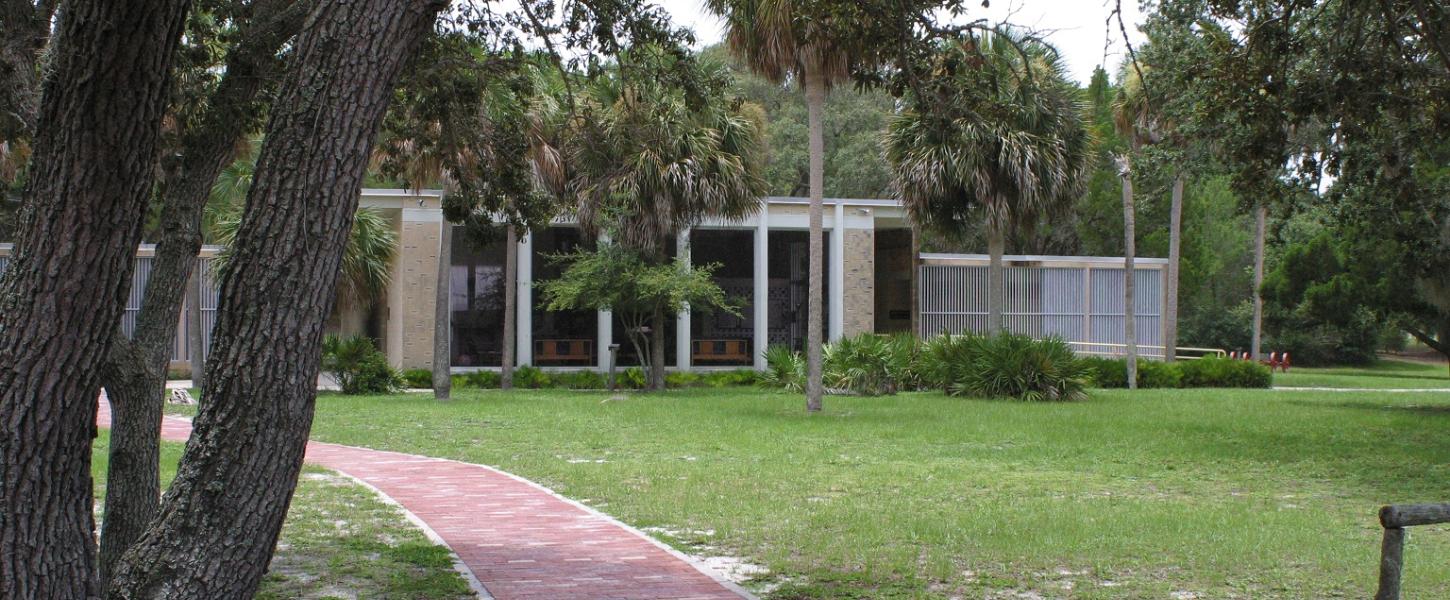 Cedar Key Museum State Park
Discover gulf coast history, admire exhibit design and feel salt marsh breezes
Temporary Museum Closure
The Cedar Key Museum is closed for maintenance. The Whitman House is open 10 a.m. - 5 p.m., Friday through Sunday.
Hours
10 a.m. to 5 p.m., Friday through Sunday. Museum is closed Christmas Day.
Fees
$2 per person museum fee. Children 5 and younger admitted free.
Location
Contact Info
352-543-5350
Welcome to Cedar Key Museum State Park
Cedar Key Museum offers guests a chance to go back in time to experience the history of the area.
Cedar Key Museum State Park encompasses 18 acres and offers an opportunity to imagine yourself as naturalist John Muir, taking a quiet walk past large pines and oaks down to view Cedar Key's expansive salt marshes. John Muir did in fact spend a few months in Cedar Key in 1867, commemorated with a state historic marker located on the museum grounds.
The exhibits are now vintage examples from the 1950s to 1960s by the University of Florida design team, which at the time developed numerous displays for state parks. This offers a unique opportunity not only to learn about the history of Cedar Key, but also to appreciate the incredible artistry that went into these museum displays.
The historic Whitman home commemorates the life of St. Clair Whitman, whose collections of seashells and native American artifacts are featured in the museum. The home has been restored to how it would have looked in the 1920s, offering yet another portal into the past.
Explore Florida's history at Cedar Key Museum State Park.