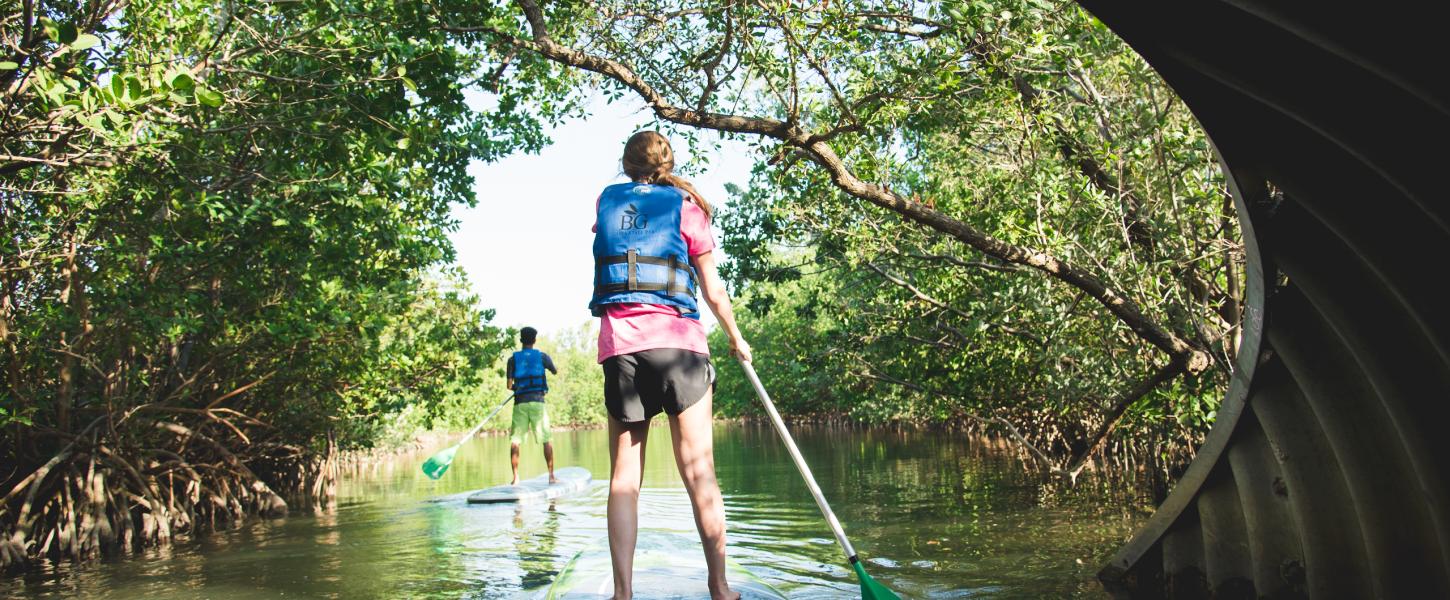 Oleta River State Park
Unwind and relax amidst the beauty of Florida's largest urban park
Bike Trail Update
The following bike trails are now open: Dragon's Gate, Dragon's Tail, Kitchen Sink, Robinson Ridge, Rocky Mile, Stairway to Heaven, and Psychopath. The remaining trails are closed.
Fishing Pier Closure
The fishing pier will be closed until further notice.
Hours
8 a.m. until sundown, 365 days a year
Location
Contact Info
305-919-1846
Welcome to Oleta River State Park
Thirty minutes from downtown Miami, this gorgeous park is bisected by its namesake waterway that winds through a natural oasis.



Whether enjoying the 15 miles of off-road bicycling trails or paddling along lush mangrove forests, visitors find it difficult to believe that Oleta River State Park exists 30 minutes from downtown Miami. 
At just over a thousand acres, this natural oasis — Florida's largest urban park — is a haven for mountain bikers, paddlers, anglers and swimmers. Enjoy a picnic along scenic Biscayne Bay or unwind at the end of a fishing pole.
There are rustic, air-conditioned cabins, too, along with a youth campground for organized groups. The park is also a welcomed stop for long-distance paddlers on the 1,515-mile Florida Circumnavigational Saltwater Paddling Trail.