Taking on Earleaf Acacia at Savannas Preserve
Amid the open pine flatwoods at Savannas Preserve State Park stood a dense thicket of earleaf acacia, an invasive species introduced from the islands of Oceania as a landscape plant.
Invasive species are plants or animals that are not native to a specific location but were introduced from elsewhere and have become a threat to natural communities. Invasive species cause ecological harm outside of their native habitat, and they reduce biodiversity by outcompeting native species for limited resources.
Members of the Florida Conservation Corps (FLCC) battle invasive plant species in Florida State Parks. FLCC members Ashley Kennedy and Jake Kladakis lead efforts to control earleaf acacia at Savannas Preserve. As members of FLCC's Project AmeriCorps Non-native Plant Terminators, or "A.N.T.," they coordinated a work day to remove a dense stand of earleaf acacia in a pine flatwoods area of the park.
"The area where we worked is a good example of a monoculture, or an area with just one dominant species" Kennedy said. "In that 1½-acre monoculture, you lose a lot of biodiversity."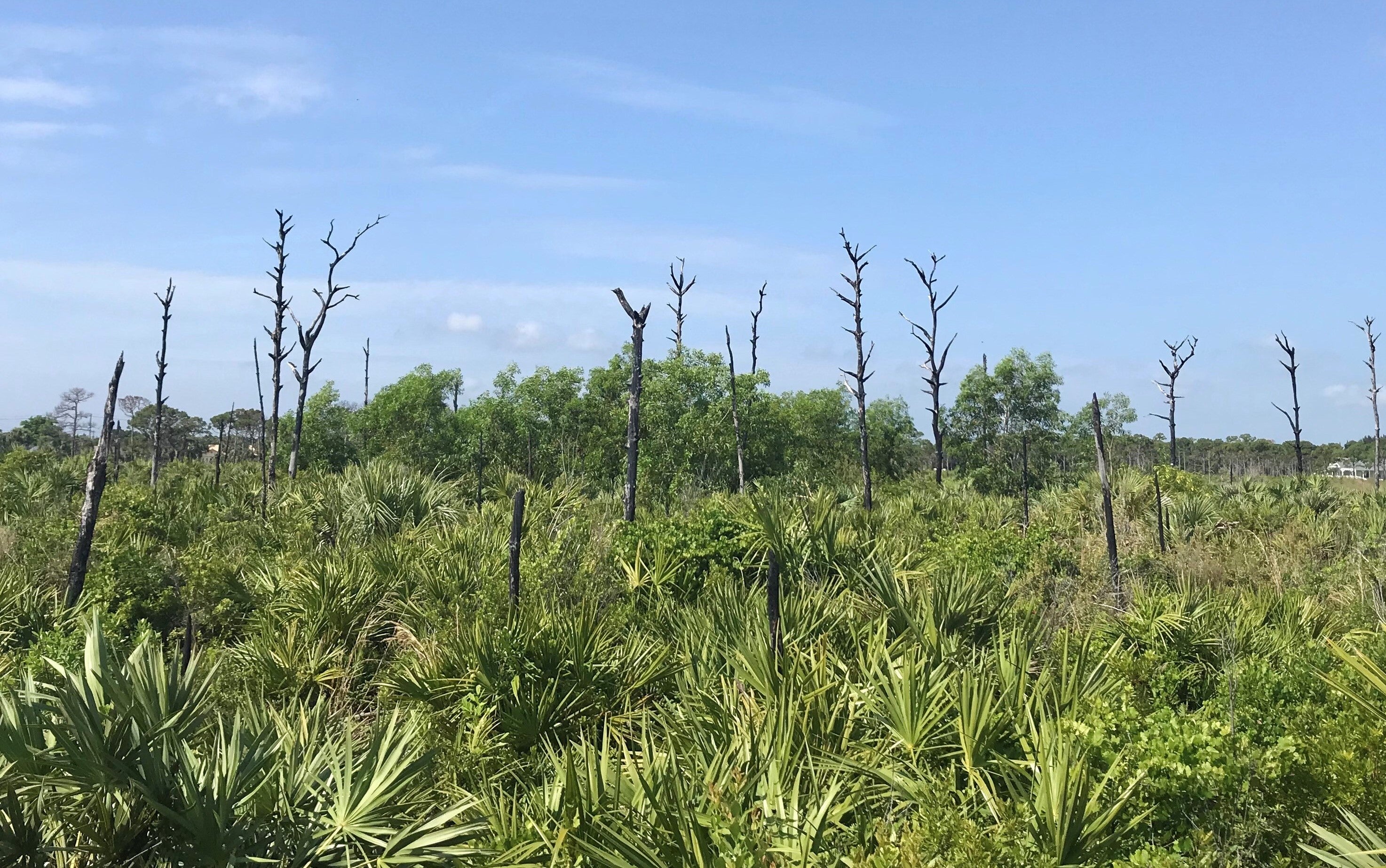 By the end of the work day, eight staff and volunteers had cleared the area of earleaf acacia.
Savannas Preserve protects a 700-acre stretch of basin marsh, scrub and wetlands sandwiched between urbanized areas. The park's proximity to housing developments presents unique challenges to preserving native ecosystems. Many of the invasive plants that have gained a foothold in the park were originally introduced by nearby yards and landscaped areas.
"We have a lot of urban interface," Kennedy said. "Where fence lines are, there are invasive species. People can help by removing invasive plants from their backyards, planting native species and spreading the word about the benefits of native plants."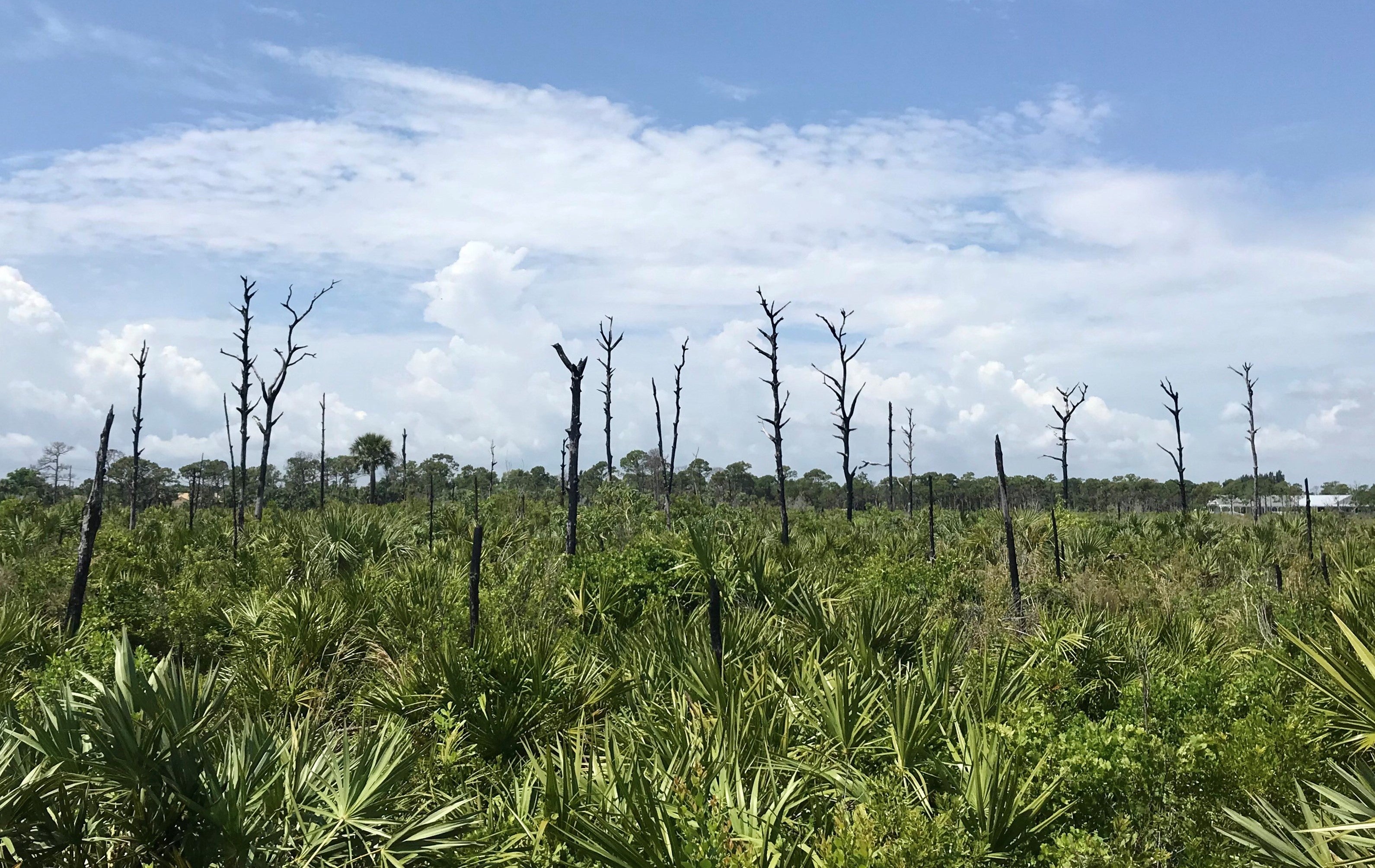 "Savannas Preserve State Park FLCC members are dedicated to improving the park's resources," Park Manager Chris Vandello said. "It's through this dedication from the members that the park has maintained a forward advancement in the battle with invasive species. Workday projects with boots on the ground, and drive and direction from Ashley and Jake, help steer other local members and volunteers to tackle problems with a 'getting things done' attitude."