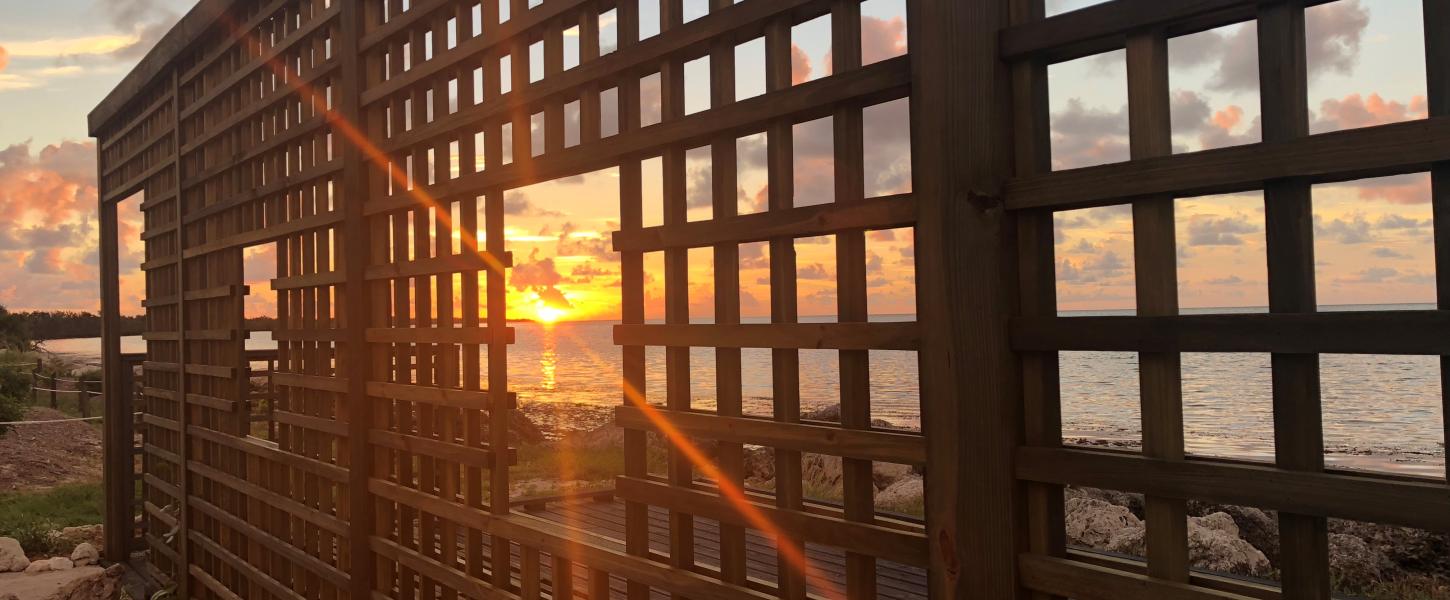 Long Key State Park
Once only for the rich and famous, savor natural luxury found nowhere else
Hours
8 a.m. until sunset, 365 days a year
Fees
One person, $4.50; two or more people, $5.50 plus 50 cents per additional person.
Location
Contact Info
305-664-4815
Welcome to Long Key State Park
Historically a favorite tourist spot for the rich and well-to-do, Long Key now serves as a tranquil haven for bird-watching, swimming, kayaking or relaxing on the shoreline as you gaze across the Atlantic Ocean.
In the early 20th century, Henry Flagler's Long Key Fishing Camp was a popular luxury destination along his railroad to Key West. Celebrities and many of the world's best-known saltwater anglers of the time fished here, including author Zane Grey and U.S. presidents. The entire facility was destroyed by the Labor Day Hurricane of 1935 and never reopened.
Today as a beautiful Florida State Park, recreational opportunities such as kayaking, hiking, birding, picnicking, flats fishing and snorkeling are just the start of what your adventures can include! Come on out and visit Long Key State Park for the day. We have two great hiking trails to explore that provide a close-up look at the variety of natural plant and animal communities in the Keys. Bring your own kayak or rent one from our ranger station for a paddle along a natural shoreline to see a variety of wildlife hiding in the mangroves or in the clear shallow waters.
If you are looking to stay a little longer than the day, try camping with us! Long Key sustained significant damage from Hurricane Irma in 2017, and efforts are continuing to restore the oceanfront campsites. The full-facility campsites were known for their views overlooking the aqua blue waters of the Florida Keys. Although construction to rebuild these sites is in progress, the park currently offers hike-in, tent-only campsites for guests to enjoy. Please contact the park for the most up-to-date information regarding restoration efforts.