Early Spanish charts show Long Key as Cayo Vivora, meaning Viper Key. The name of Long Key was cemented when Henry Flagler's railroad reached this area in the early 1900s, as the bridge that reaches southwest to Conch Key was the longest yet constructed along the railroad right-of-way. By 1912, the Keys were easily traversed by rail, allowing passengers to travel to Key West. The upscale Long Key Fishing Camp became a mecca for the world's great saltwater anglers and the rich and famous. This glamorous era came to an end when the Labor Day Hurricane of 1935 struck the Middle Keys with devastating force. Long Key State Park officially opened in 1969.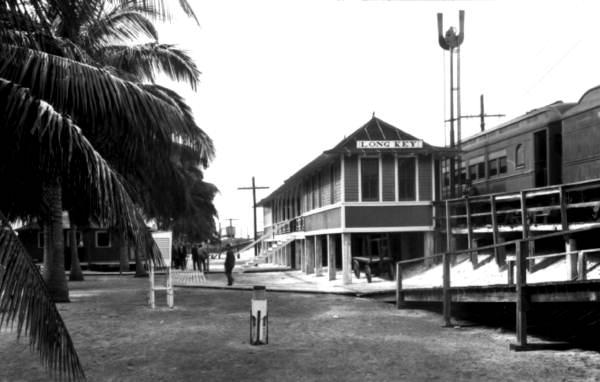 Railroad Wheels
The wheels located in front of the ranger station came from a miniature railroad used at the Long Key Fishing Camp. The small train was located on the lower end of Long Key and ran from 1907 to 1935. It was used to carry guests from the docks on the bayside through a small tunnel to the luxury hotel and bungalows on the oceanside.
Scenic Camping
Since the park opened in 1969, camping has been a popular pastime at Long Key. Campers still flock to Long Key State Park to enjoy the ocean breezes offering respite from the day's heat. All of Long Key's campsites are oceanfront and offer easy access to the Atlantic's cooling waters.