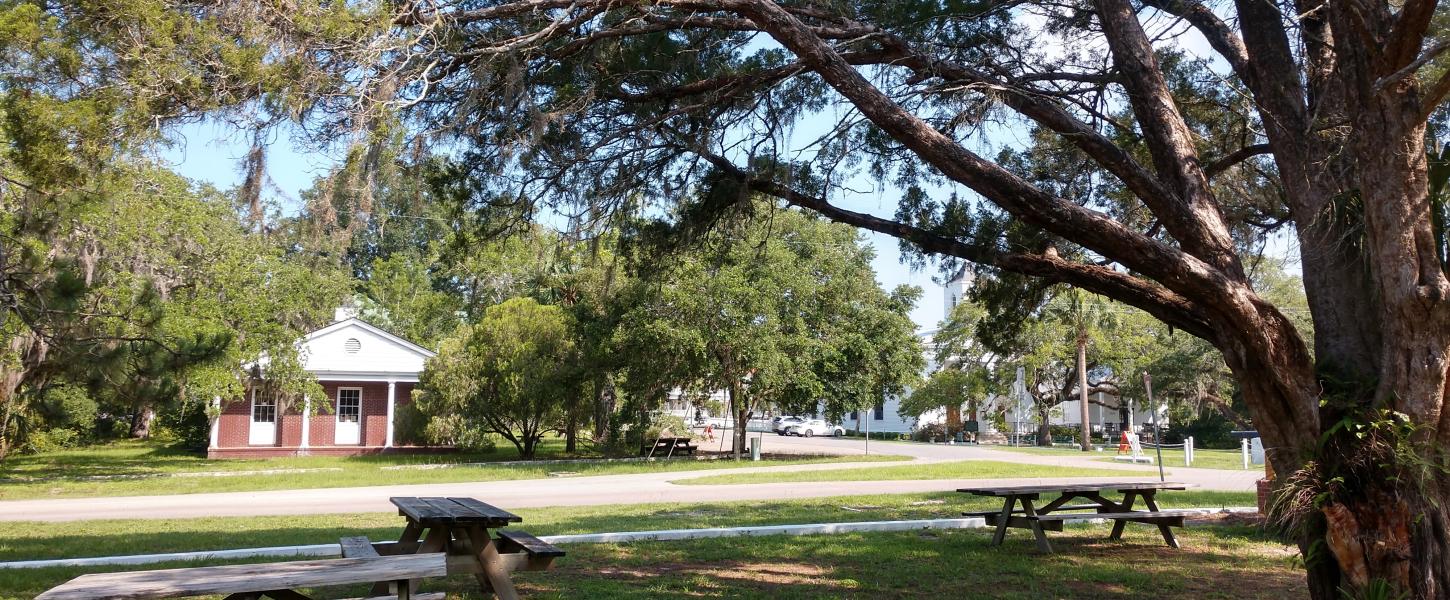 John Gorrie Museum State Park
A fascinating museum nestled within the historic district of a charming fishing village
Hours
Open 9 a.m. to 5 p.m., Thursday through Monday, except Thanksgiving, Christmas and New Year's Day. Closed Tuesday and Wednesday.
Fees
Museum admission fee $2 per person. Children 5 and younger admitted free.
Location
Contact Info
850-653-9347
Welcome to John Gorrie Museum State Park
A young physician named John Gorrie moved to Apalachicola in the early 1830s when it was a prominent port of trade, commerce and shipping in Florida.
Gorrie was deeply involved in his adopted community, serving as postmaster, city treasurer, town council member and bank director. By 1841, concern for his yellow fever patients motivated Gorrie to invent a method for cooling their sickrooms. He became a pioneer in the field of air conditioning and refrigeration by inventing a mechanical device that produced ice. In 1851, Dr. Gorrie received the first U.S. patent for mechanical refrigeration.
Today, a replica of his ice-making machine and other artifacts are on display at the museum. We are also proud to showcase temporary exhibits chronicling the history of the Florida Park Service, which plays a vital role in preserving and interpreting the Real Florida!