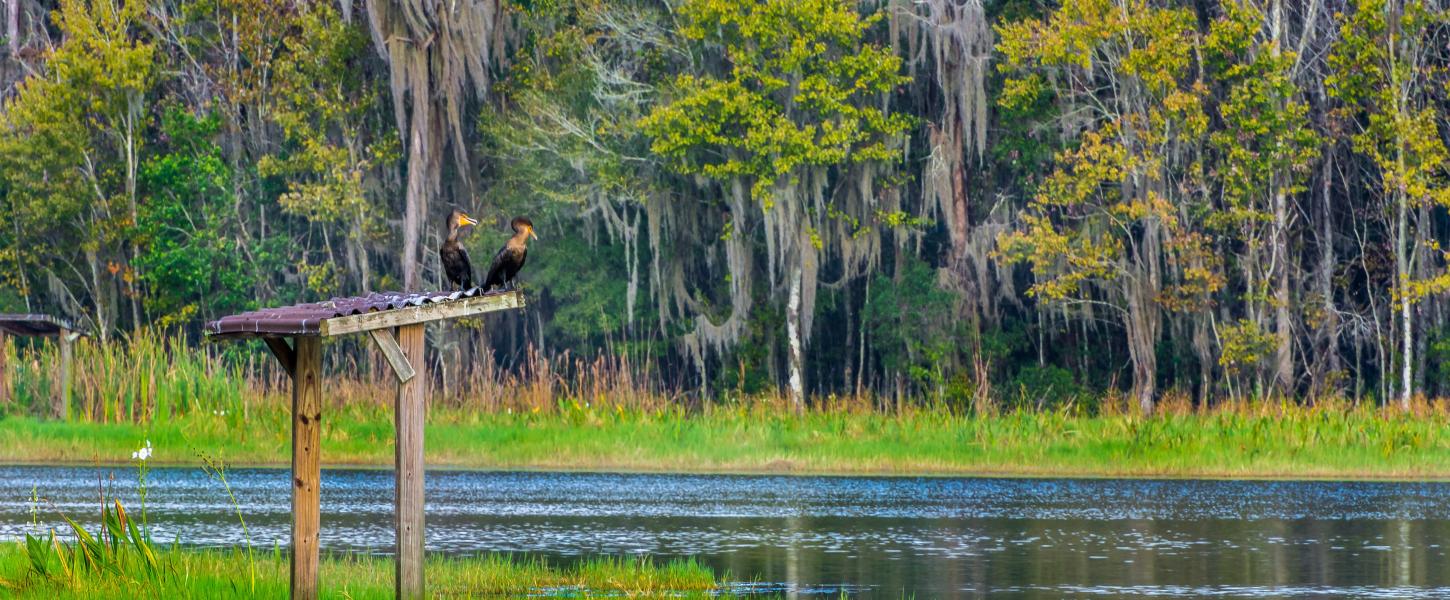 Colt Creek State Park
more than 5,000 acres of native Central Florida habitat
Hours
8 a.m. to sundown, 365 days a year
Location
Contact Info
863-815-6761
Welcome to Colt Creek State Park
Colt Creek State Park includes more than 5,000 acres of native Central Florida habitat, a place to explore the natural communities and wildlife that make our park special.

Composed of large strands of longleaf pine flatwoods, lakes and winding creeks, thick cypress domes and open vistas, Colt Creek State Park is home to many species of plant and animal. Native residents include bald eagles, white-tailed deer, American alligators, otters, and many birds and butterflies. Notably, we are home to threatened species such as the gopher tortoise and the Sherman's fox squirrel.
Visitors can enjoy more than 15 miles of multiuse trails, shared by hikers, bicyclist and those riding horseback, that meander through the pine flatwoods and natural creeks and wetlands. Park lakes afford views of wading birds and alligators, as well as offer a place for anglers to cast their line from the lake's edge or from our 75-foot accessible dock. Canoes and kayaks are available to rent at the ranger station.
We offer several different kinds of camping experiences, including primitive campsites, an equestrian campground and a group campground.
Pavilions are available on a first-come, first-served basis or may be reserved ahead of your special event. Our pavilions are perfect for family reunions, birthday parties, weddings, corporate events and many other events that bring people together in an open-air environment. Access to restrooms, lakes and trails are close-by to pavilions.
We offer a variety of educational interpretive programs including ranger-guided hikes, tram tours and special events.