Removing Exotic Plants at Estero Bay Preserve
By Justin Lamb, Biologist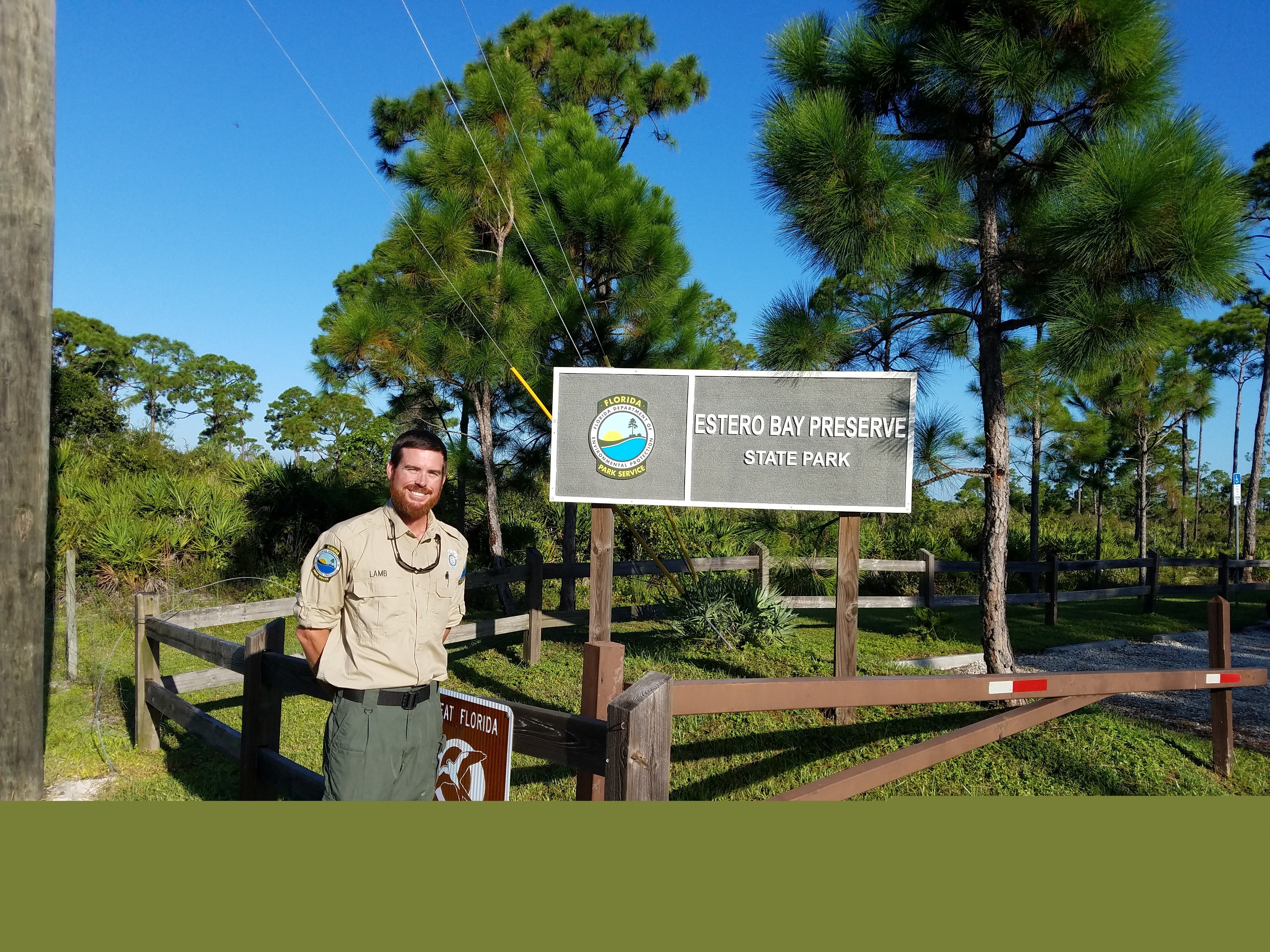 I am a Florida native and have lived in Lee County my entire life. My passions include fishing, hunting and camping, and anything outdoors. I am an avid boater and when I am not working you can most likely find me on Estero Bay.
I graduated from Florida Gulf Coast University with an Environmental Studies degree with a focus on watershed and water quality.
My park service career began as an intern at Estero Bay Preserve State Park. I knew this was the job for me. Eventually, I got a temporary job working at Lovers Key State Park.
After a few years, I was promoted to a full-time permanent position. In 2014, I took a job at Koreshan State Park and from there settled into the Environmental Specialist position for Koreshan, Mound Key Archaeological State Park and Estero Bay Preserve State Park.
About the Park
Estero Bay Preserve State Park was first acquired on April 27, 1987, and currently covers 11,381 acres. The purpose of Estero Bay Preserve is to conserve and protect the unique and irreplaceable natural areas, wildlife and significant cultural resources of Estero Bay (the first aquatic preserve in the state), to improve water quality within Estero Bay, and to provide outstanding, resource-based recreation opportunities for Florida residents and visitors.
The park protects more than 31 species of imperiled plants and animals; wild cotton (Gossypium hirsutum), giant orchid (Pteroglossaspis ecristata), fuzzywuzzy airplant (Tillandsia pruinose), Curtis's milkweed (Asclepias curtissii), gopher tortoise (Gopherus polyphemus) and bald eagle (Haliaeetus leucocephalus) to name a few. Some natural areas considered rare or unique can be found in the park, including cabbage palm hammock, coastal scrub and keys tidal rock barren.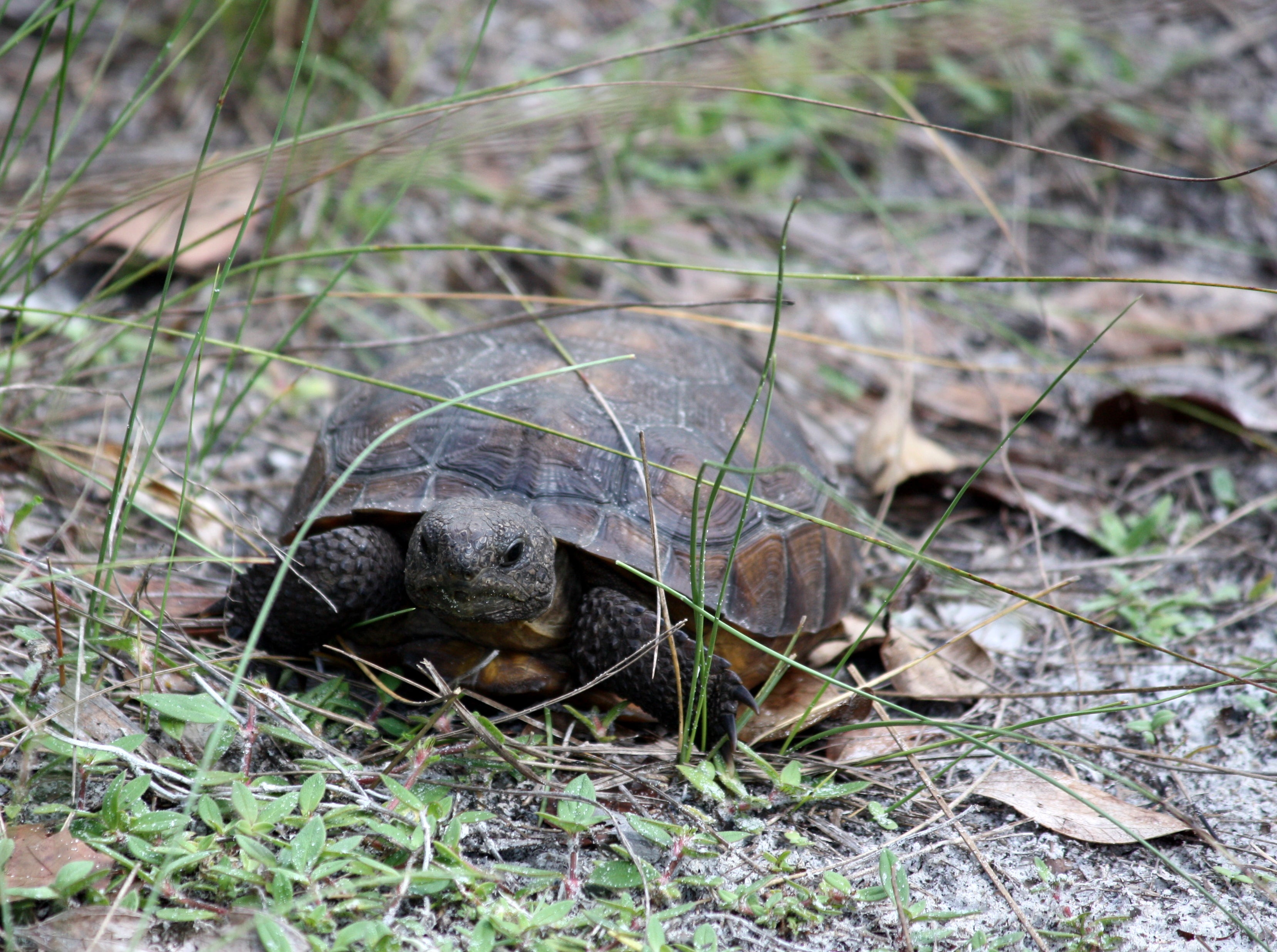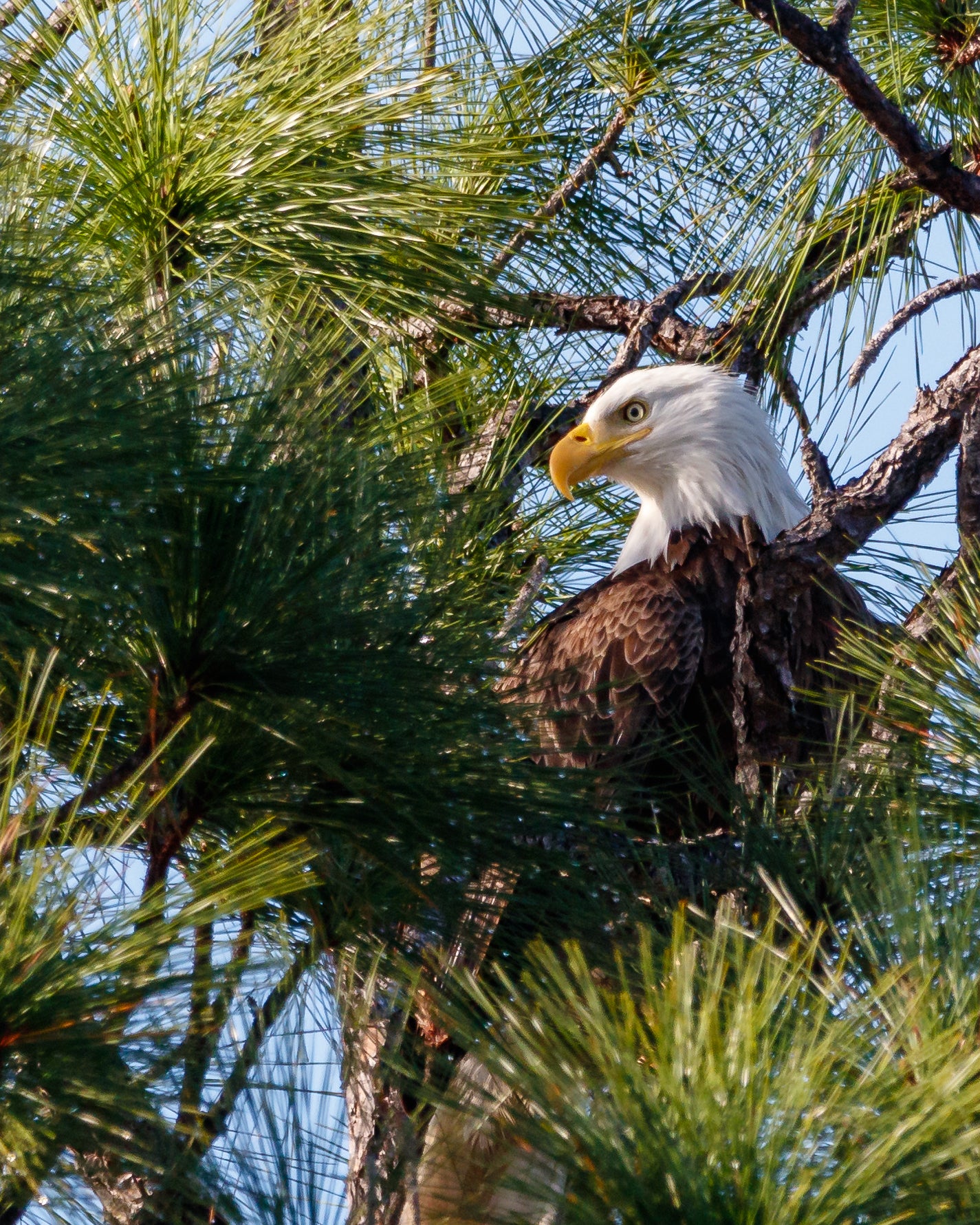 Exotic Treatments
Since 2016 I have devoted myself to carrying out goals and objectives. We are on a regular fire rotation with over 3,000 pyric acres ranging from healthy coastal rosemary scrub to low-laying salt marsh with some flatwoods in between. One of my favorite aspects about this position is observing, understanding and executing the different resources and practices needed to achieve a desired condition.
To date, I have implemented numerous exotic plant removal projects that would have cost the Florida Park Service around $430,000. Thanks to the Florida Fish and Wildlife Conservation Commission's Upland Plant Management Program, thousands of acres have been treated and thousands of acres are in the restoration process.
This upcoming fiscal year the park has 724 acres planned to be treated in the Estero River Scrub tract. This go around, contractors will focus primarily on removing downy rose myrtle, melaleuca, ear leaf acacia and Brazilian pepper. This treatment will hopefully put these zones into a maintenance condition.
With regular treatments and regular fire return intervals, Estero Bay Preserve State Park is well on its way to becoming a hidden gem. Improvements are also being made to the trail system by means of fresh trail markers, updated kiosks, updated maps and brochures, and new benches.
As for the future, I hope to provide interns and volunteers, and employees with the same passion and training that I received when I first started out. Without our great team, none of our wonderful accomplishments would have ever been achieved.
---
About The Biologists Tell the Story Series
In this series, we will learn a little more about our biologists, as they share stories of their work in Florida's state parks. The leadership and scientific research our biologists provide is essential for our legacy of conservation and land management. This series is an opportunity to connect these projects to the places where we ensure the health and sustainability of Florida State Parks.