Hurricane Michael Preparation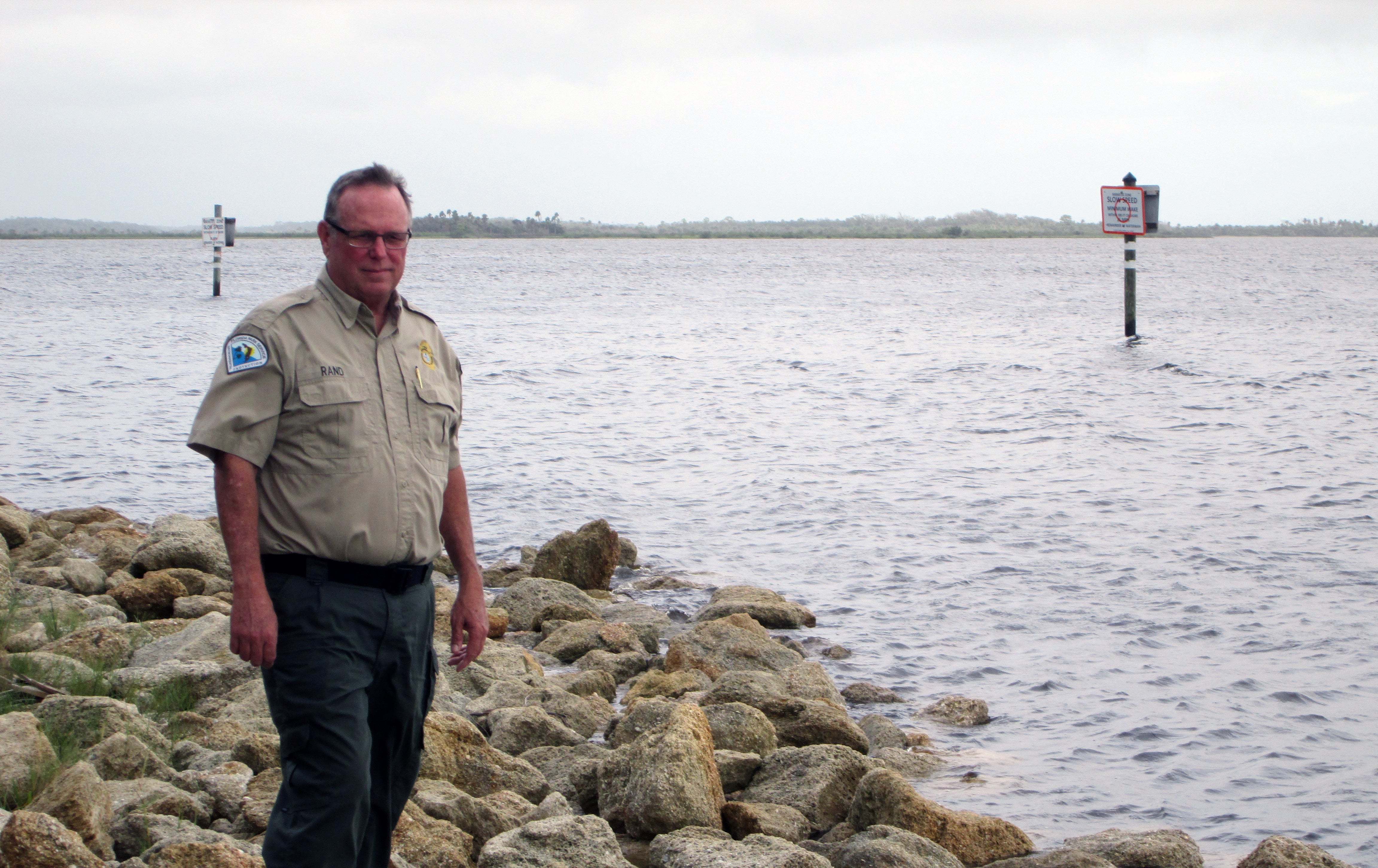 Park Manager Philip Rand inspects the point erosion project that guards the 5,000 year old Native American cultural site of the Timucua village known as Nocoroco. Tomoka State Park is experiencing higher than normal water levels, and even though the park is on the east coast of the state, staff is preparing for any impacts of the storm.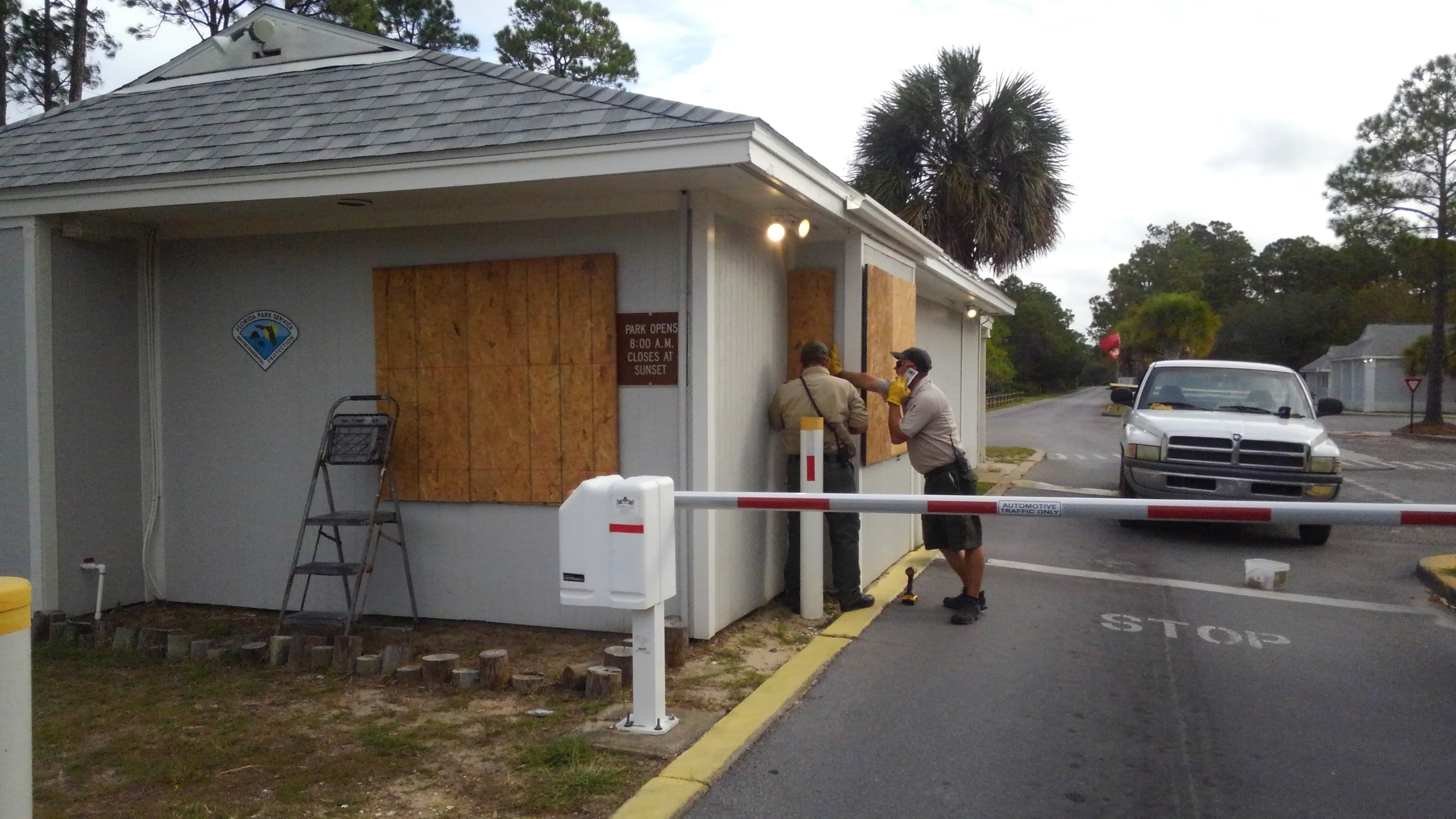 Park staff work throughout the park to prepare for a storm event.  To protect the facilities from strong winds and heavy rain, buildings like the Ranger Station and Toll Booth at St. Andrews State Park are closed and boarded up until after the storm.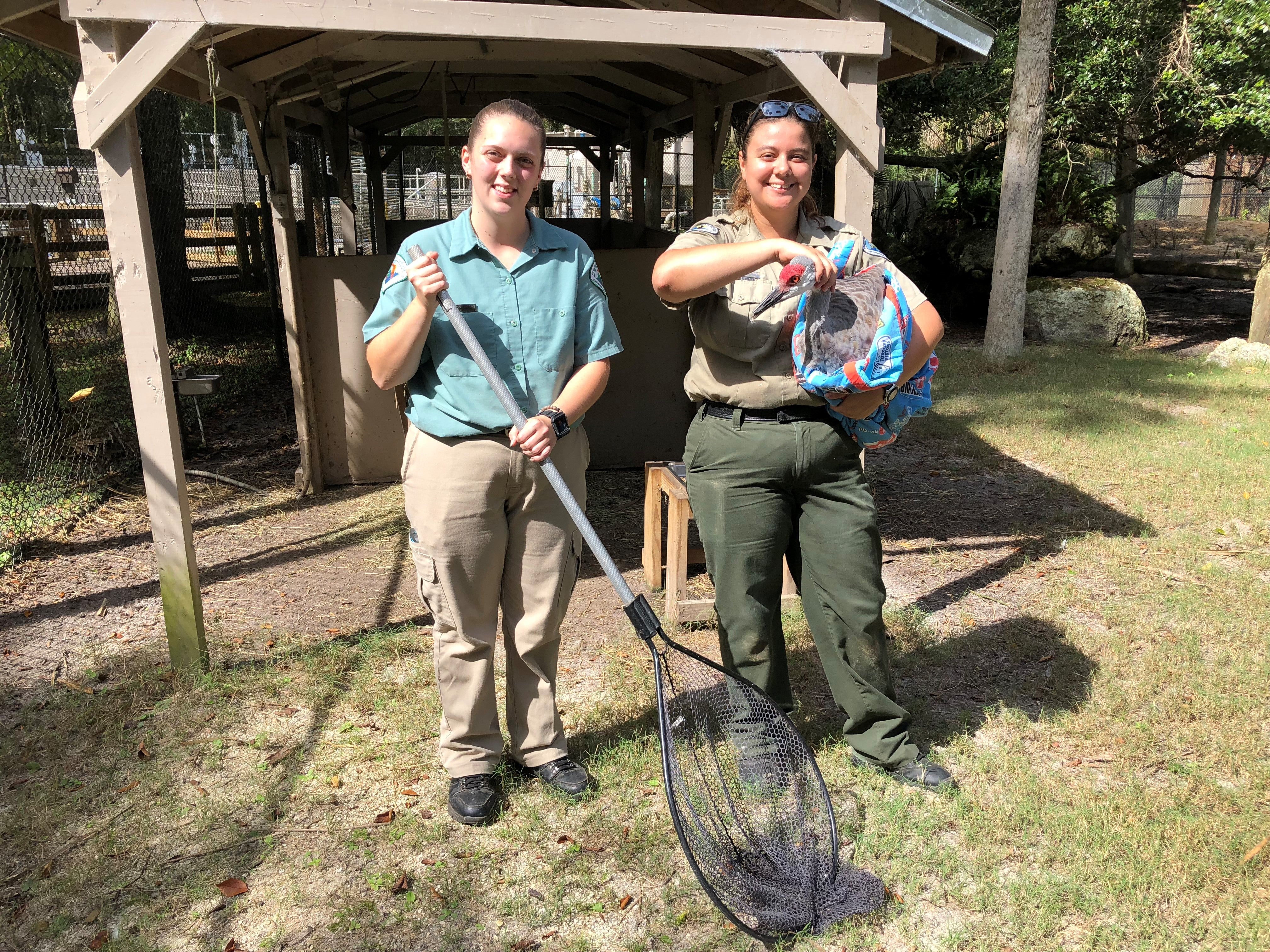 Ranger Jen and Ranger Jackie capture the last sandhill crane for relocation as part of hurricane preparations at Homosassa Springs Wildlife State Park. All of the park's wildlife have been relocated or secured and are ready for inclement weather.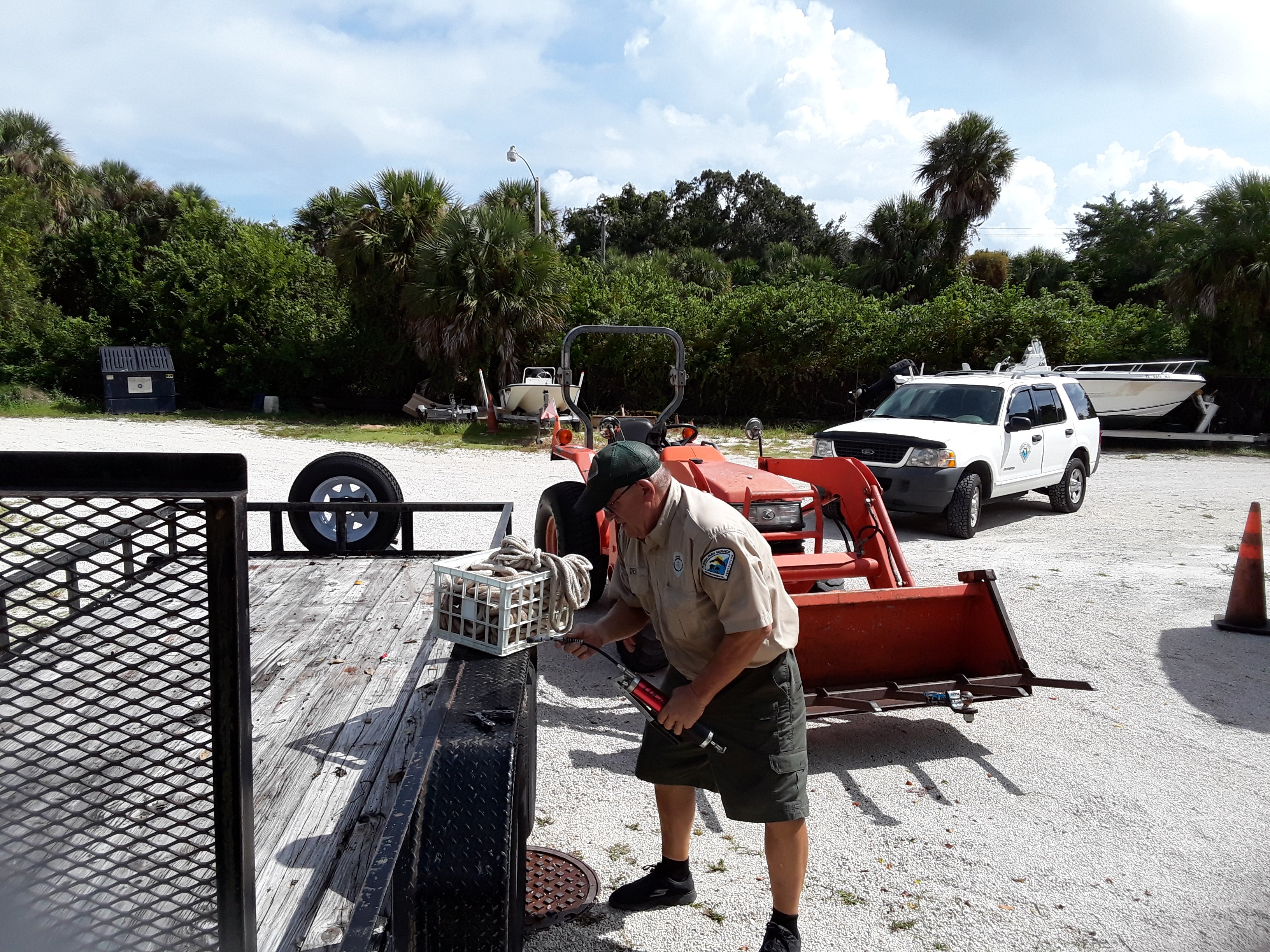 Park Ranger Steve at John D. MacArthur Beach State Park is greasing the hubs on the trailer, loading and gathering equipment in preparation for deployment to the panhandle Thursday morning as the first Strike Team. Rangers are filling fuel cans and getting ready to assist our fellow park staff with clean-up and any needed repairs once the storm passes.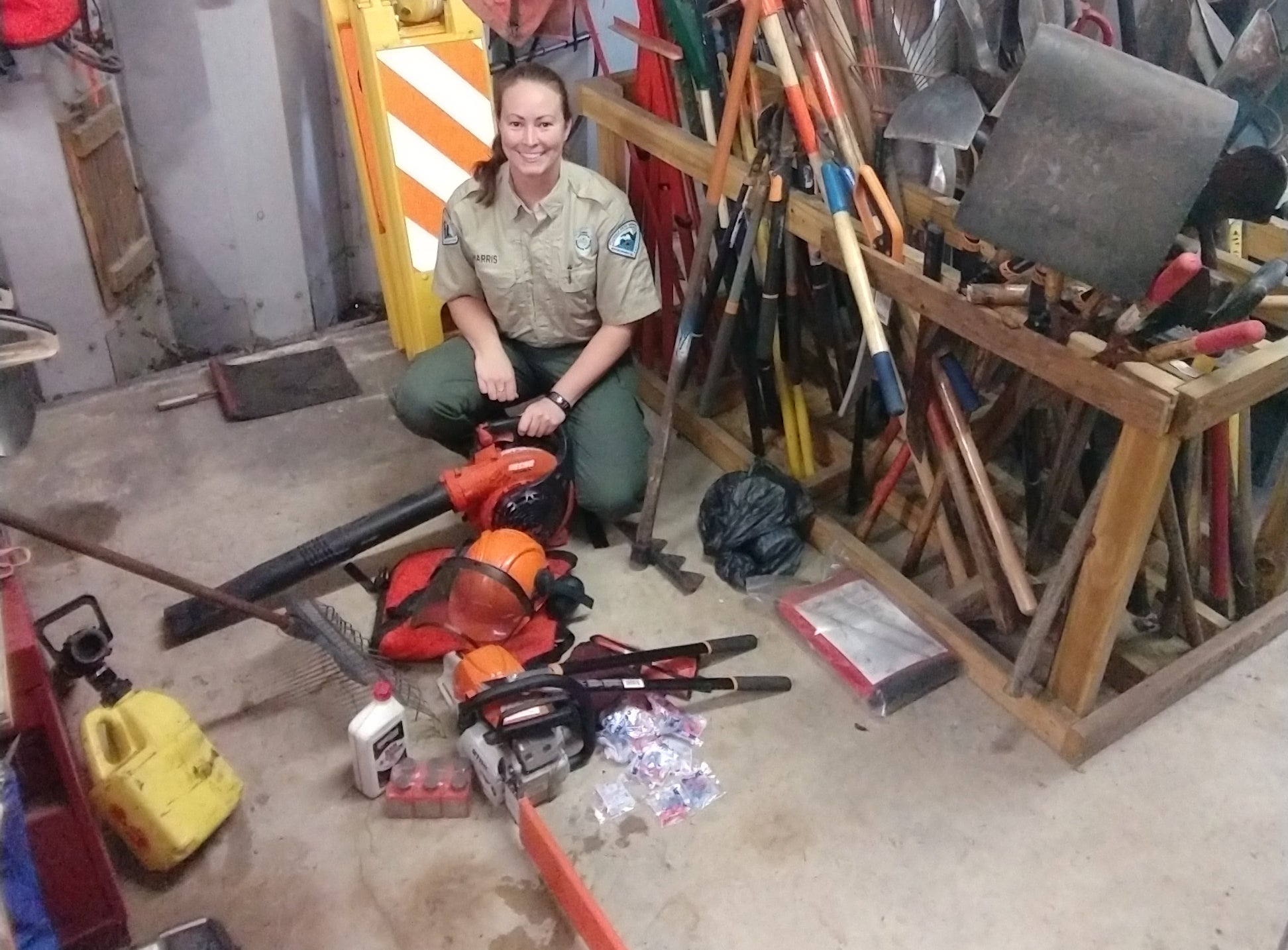 Florida Park Service staff from around the state are preparing to respond after Hurricane Michael. Biologist Meghan Harris from Pumpkin Hill Creek Preserve State Park is getting her gear ready. She remembers the last two years relying on the assistance of others to get her park back open for the public to enjoy safely. She says it is her turn to lend a hand and saw.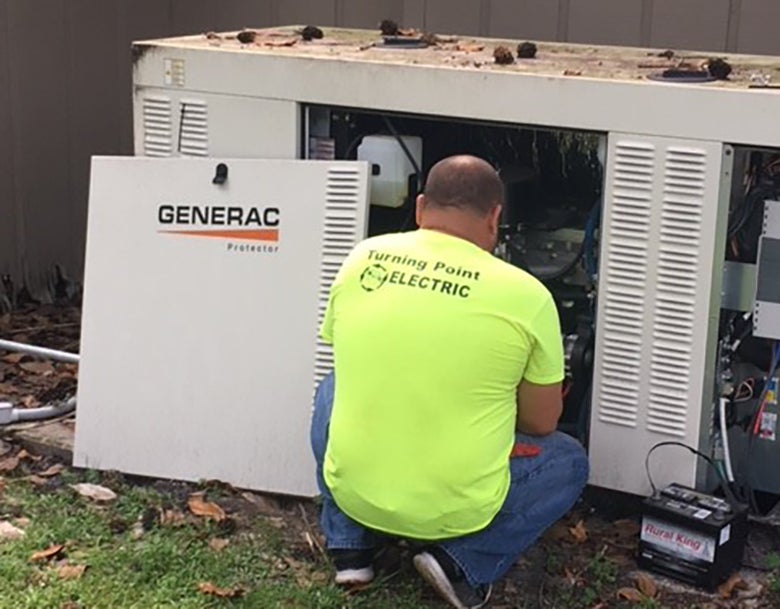 Weeki Wachee Springs State Park concessionaire, Guest Services, Inc., is having last minute checks made to its commercial grade generator prior to Hurricane Michael's landfall. If power in the area is lost, Guest Services can provide air-conditioning and food services for recovery workers.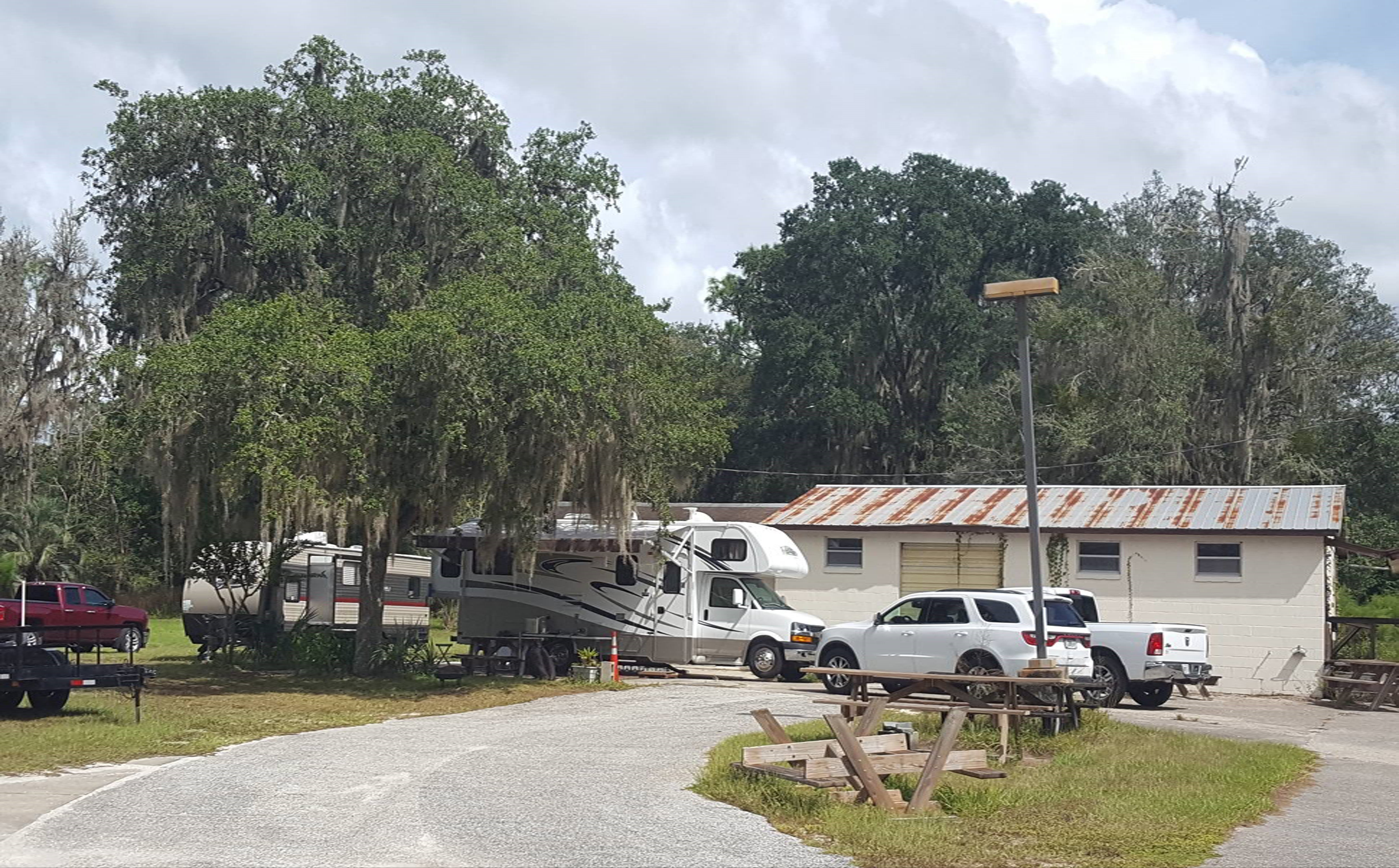 Silver Springs State Park welcomed evacuees from Ochlockonee River State Park. The campers had to evacuate in anticipation of Hurricane Michael. Silver Springs State Park is one of the many state parks that are providing dry camping accommodations for storm evacuees.