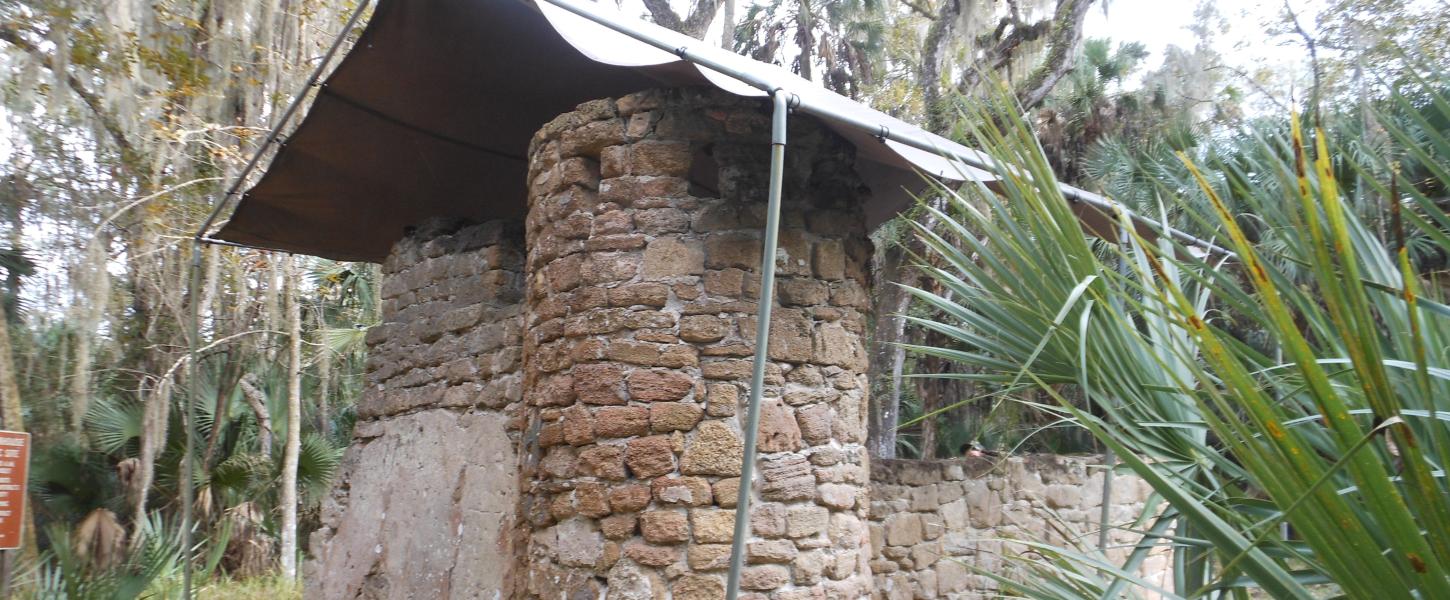 Addison Blockhouse Historic State Park
Historic Ruins and Rich History
Hours
This property is maintained for cultural preservation and is not open to the public.
Location
Contact Info
386-676-4050
Welcome to Addison Blockhouse Historic State Park
Take a step back in time and explore some of Florida's rich history found deep within the flatwoods of Volusia County, accessible from the west bank of the Tomoka River.
The Addison Blockhouse, a small picturesque coquina rock ruin, is located on what was once an 18th-century plantation built by John Moultrie. Later, John Addison, then Duncan McRae, owned and worked the land growing cotton and sugar cane from 1816 to 1836 until it was burned in the Second Seminole War.
Although the blockhouse originally served as an outside kitchen for Moultrie's overseer's house, the Carolina Regiment of Volunteers fortified the abandoned kitchen building for defense against further Seminole attacks.
The blockhouse ruin is roofless, with one small round tower on one corner. Inside the blockhouse is a large fireplace. The walls of the building rise about 6 feet, and the tops of the walls have an embattled appearance with an embankment and moat. Although the kitchen foundation is from the 18th century, the upper part of the blockhouse was added in the 1920s.
The site also contains the adjacent foundation and walls of a sugar mill constructed by Duncan McRae in 1832.