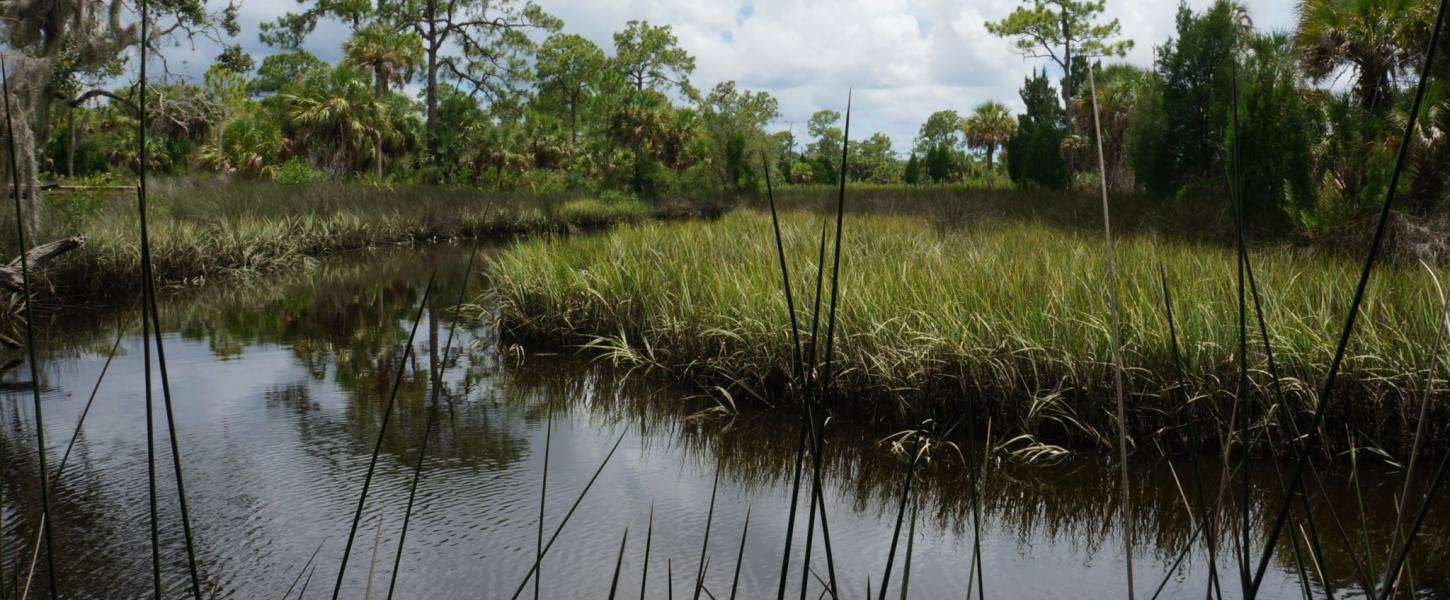 Werner-Boyce Salt Springs State Park
Paddle the inlets and bayous that wind through this tranquil salt marsh
Kayak Rental Closure
The concessions operation is currently closed. At this time, the kayak tour will be available only to privately owned kayaks.
Fees
$2 for bicycle or pedestrian
$3 for vehicle with up to 8 people
 
Location
Contact Info
727-816-1890
Welcome to Werner-Boyce Salt Springs State Park
Visitors can enjoy fishing and paddling the inlets and bayous that wander through the salt marsh.


The Salt Spring looks small, but it is an amazing 351 feet deep. Gray fox, gopher tortoises and dolphins inhabit the park and its waters.
Birdwatchers can enjoy sighting bald eagles, roseate spoonbills, the elusive black rail, a leucistic red-tailed hawk (named Lue), as well as other raptors, wading birds, shore birds and migratory songbirds.
Although this park protects four miles of pristine coastline along the Gulf of Mexico in western Pasco County, we have no beaches or swimming area due to the mangroves lining the shoreline. Swimming is available outside the park on Durney Key, which can be reached by launching your kayak or canoe in the park. Maps are available at the kiosk as well as the concession's office.
Paddling enthusiasts are welcome to bring their own kayaks or canoes or rent them here at the park.
We have three entrances to the park:
The main entrance is located on U.S. 19 at 8737 U.S. 19, Port Richey, FL 34668. This entrance has restrooms, kayak/canoe launch, boardwalks, hiking trails, picnic area and concessions.
Scenic Drive Trail Head at 10333 Scenic Drive, Port Richey, which contains a picnic pavilion, tables, informational kiosk and a short hiking trail (corner of Cinema and Scenic).
Black Rail Trail Head is located at 6641 State Road 52.