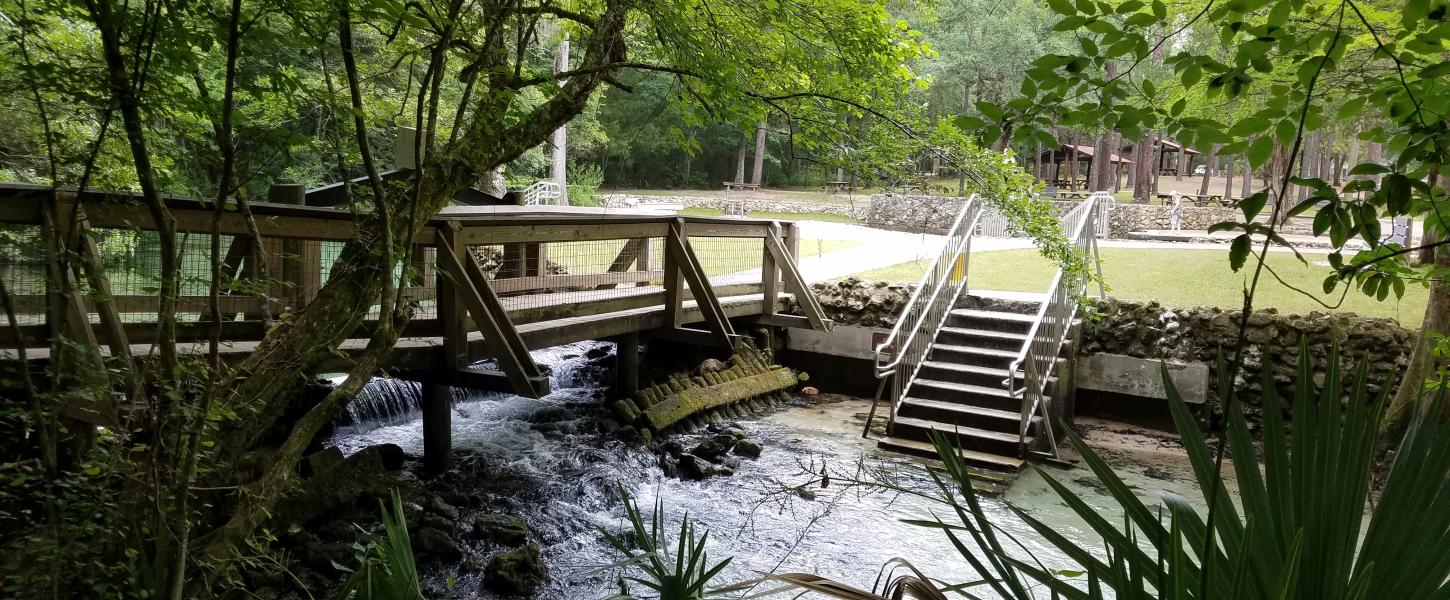 Ponce de Leon Springs State Park
Visitors might regain their youth by taking a dip in the cool, clear waters of these immaculate springs
Summertime at Ponce de Leon Springs
Ponce de Leon Springs has very high visitation on weekends and holidays. The park will close when it reaches capacity, and no vehicles, cyclists or pedestrians will be allowed to enter until space becomes available. If you leave the park for any reason, you will not be allowed to re-enter until space is available. For safety reasons, you will not be allowed to wait in line in the park when we are full nor can you park on the roads adjacent to the park. Vehicles left outside the park on the road or private property may be towed at the owner's expense.  
Hours
8 a.m. until sunset, 365 days a year.
Fees
$4 per vehicle. Please use the honor box to pay fees when ranger station not attended.
Location
Contact Info
850-836-4281
Welcome to Ponce de Leon Springs State Park
This beautiful spring is named for Juan Ponce de León, who led the first Spanish expedition to Florida in 1513 - as legend has it - in search of the "fountain of youth."



Ponce de Leon Springs' water temperature remains a constant 68 degrees Fahrenheit year-round. The main spring is a convergence of two underground water flows, and produces 14 million gallons of water daily.
Visitors can take a leisurely walk along two self-guided nature trails through a lush, hardwood forest and learn about the local ecology and wildlife. Rangers also conduct seasonal guided walks.
Picnicking is a popular activity at the park; grills and pavilions are available. Anglers can enjoy fishing for catfish, largemouth bass, chain pickerel and panfish.