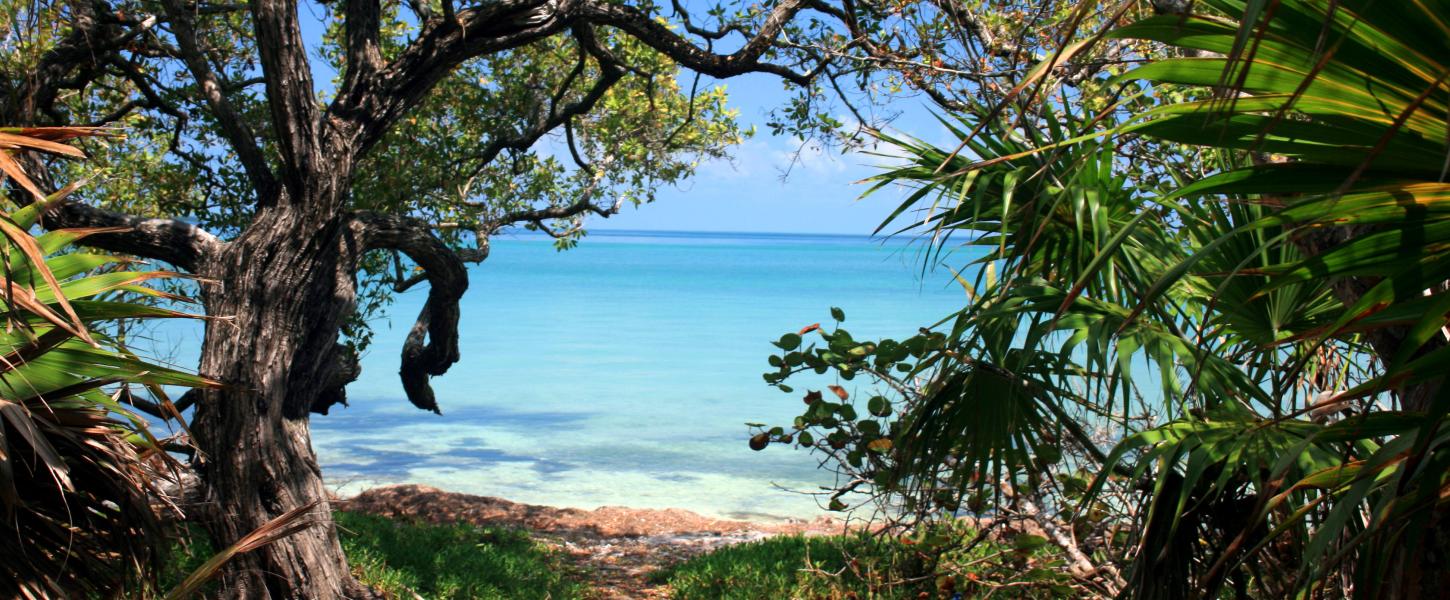 Lignumvitae Key Botanical State Park
A tropical island hideaway covered in hardwood hammock and surrounded by turquoise waters
Hours
8 a.m.  to 5 p.m. Thursday through Monday.
Fees
$2.50 per person visitors fee, $2 per person tour fee
Location
Contact Info
305-664-2540
Welcome to Lignumvitae Key Botanical State Park
The virgin tropical hardwood hammock that thrives on this island was once common on most of Florida's Upper Keys; most of these forests have been lost to development on other islands.
In 1919, William J. Matheson, a wealthy Miami chemist, bought this tiny island and built a caretaker's home with a windmill for electricity and a cistern for rainwater. Today, his hideaway is the visitor center for this island forest.
Ranger-guided tours are given December through April. Tours are available at 10 a.m. and 2 p.m., Friday through Sunday. The park is accessible only by private boat or tour boat. Tour boat services, as well as boat and kayak rentals are available through several local vendors:
Island Boat Tour Operators
Seamonkeys Watersports, 305-664-4555
KeyZ Charters at Robbie's Marina, 305-393-1394
Easy Adventure Boat Tours, 305-451-8393
Theater of the Sea - Adventure and Snorkel Cruise, 305-664-2431
Kayak Rental Providers
Robbie's Marina, 305-664-4878
Backcounty Cowboys, 305-517-4177