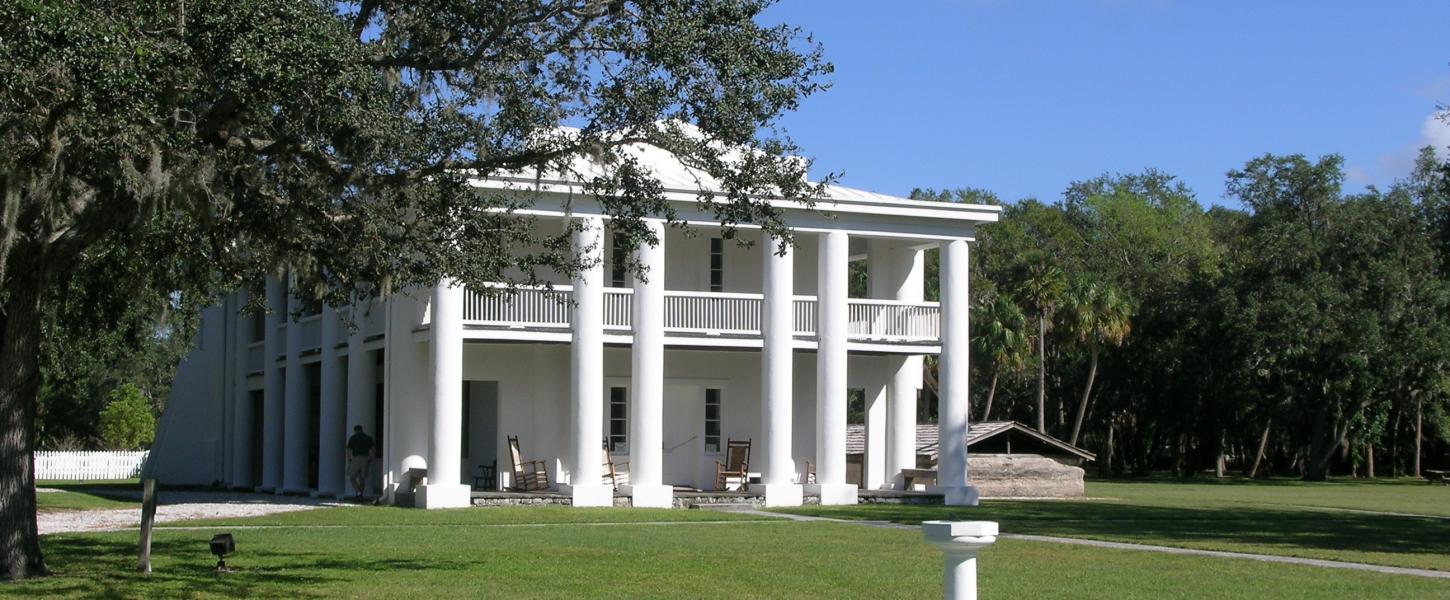 Judah P. Benjamin Confederate Memorial at Gamble Plantation Historic State Park
A stately antebellum plantation home preserved and restored
Pardon Our Dust
The park has begun restoration of the leaking gutters and exterior painting of the mansion. We do not anticipate that it will stop tours of the mansion; however, it could be distracting with noise and alter the route of the tour. We will close tours if it is either unsafe or there are too many distractions. Construction will not impact the park grounds, picnic area and pavilion. Please call the park office on the day you would like to have a tour to confirm it is not canceled. We apologize for the inconvenience.
Fees
No entrance fee, tours: $6 per Adult,  $4 per child (6 - 12 years) 
Location
Contact Info
941-723-4536
Welcome to Judah P. Benjamin Confederate Memorial at Gamble Plantation Historic State Park
This antebellum mansion was home to Major Robert Gamble and headquarters of an extensive sugar plantation.
It is the only surviving plantation house in South Florida. It is believed that Confederate Secretary of State Judah P. Benjamin took refuge here after the fall of the Confederacy until his safe passage to England could be secured.
In 1925, the house and 16 acres were saved by the United Daughters of the Confederacy and donated to the state. Today, the mansion is furnished in the style of a successful mid-19th century plantation. Guided tours of the house are given six times a day, Thursday through Monday, and there are picnic tables on the grounds. The visitor center is open from 9 a.m. to 11:45 a.m. and 12:45 p.m. to 5 p.m. Thursday through Monday; it is closed on Thanksgiving Day, Christmas Day and New Year's Day. Located in Ellenton on U.S. 301 South.