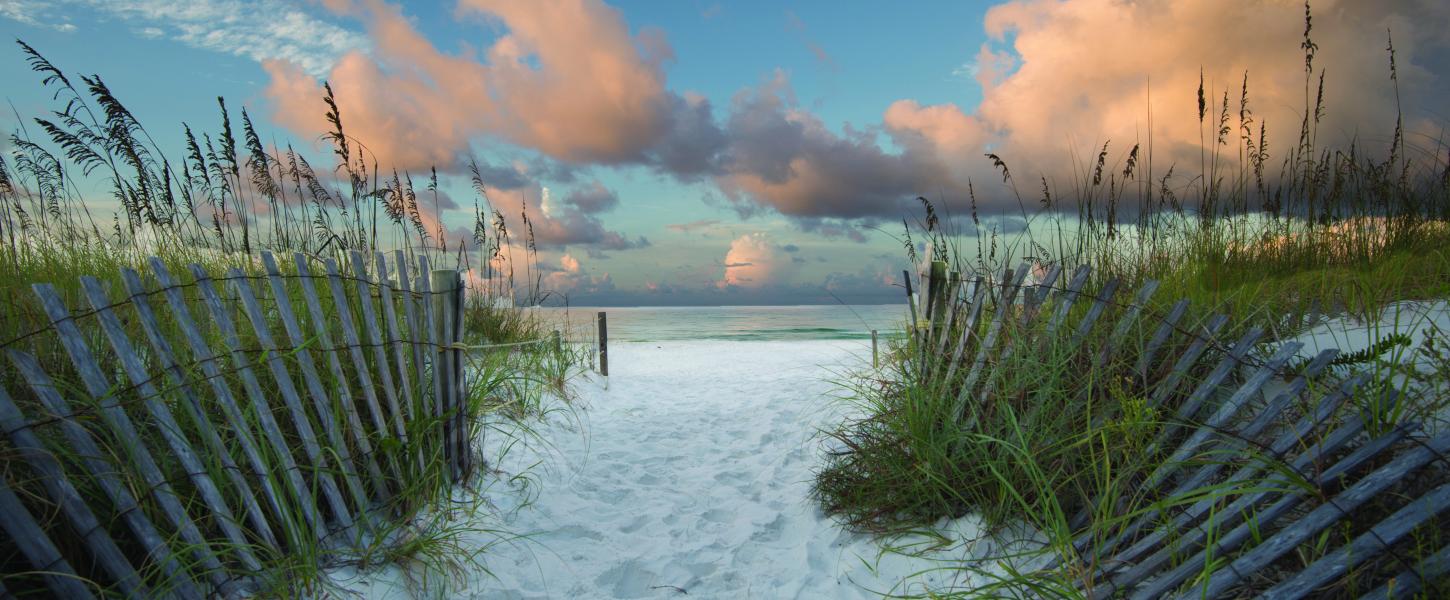 Henderson Beach State Park
Thirty-foot white sand dunes and warm Gulf waters offer an experience like no other
Hours
8 a.m. until sundown, 365 days a year
Location
Contact Info
850-837-7550
Welcome to Henderson Beach State Park
Imagine a majestic shoreline anchored by 30-foot, snow white sand dunes where basking in the Florida sun or wading into warm Gulf waters is the order of each and every day.
No need to daydream as Henderson Beach makes this a reality. This protected strip of the Emerald Coast isn't just for the idle. Fishing, a nature trail and 60 campsites connected to the beach via boardwalk are among this parks featured areas.
This special place was established for the preservation and protection of the area's natural features and public enjoyment. Best known for white sandy beaches, aquamarine waters.  See the last remaining coastal scrub area in Destin providing a rare view of beautiful wind-swept dunes that reach heights of up to 30 feet.  The park also provides beautiful campsites.  It is a great place for weddings and events.  Fishing is a favorite activity!