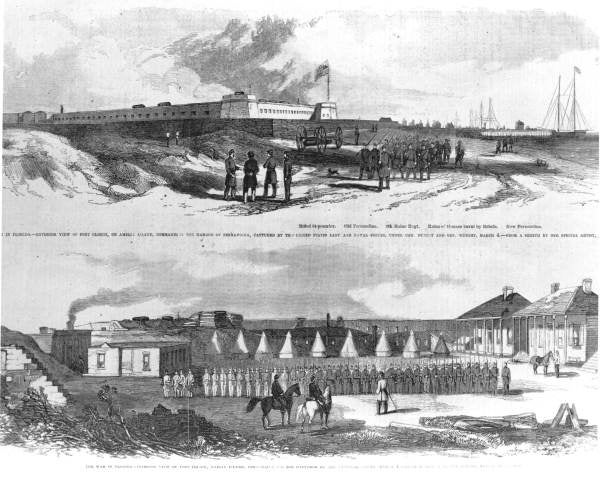 Named for General Duncan Lamont Clinch, a prominent figure of the Second Seminole War, construction of Fort Clinch began in 1847. It is one of a series of masonry forts constructed between 1816 and 1867 known as the Third System Fortifications. The fort was built at the mouth of the St. Mary's River to protect the natural deep-water port of Fernandina— the eastern link of Florida's only cross-state railroad. Never fully completed, the fort still served as a military post during the Civil War, Spanish-American War and World War II.
Fort Clinch became one of the state's first parks in 1935. The Civilian Conservation Corps (CCC) began restoring the buildings at the fort in 1936.
The Civilian Conservation Corps (CCC) Role at Fort Clinch
CCC Company 1420 worked at Fort Clinch State Park constructing the museum, campground and park roads as well as beginning the restoration of historic Fort Clinch by removing more than 10,000 cubic yards of sand and debris from the Fort. Imagine removing this much sand by shovel and wheelbarrow as the men of the CCC did!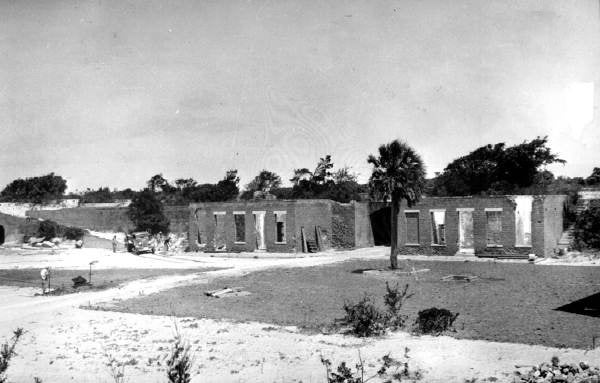 Continuing where the CCC ended, the Florida Park Service has managed Fort Clinch State Park, working to restore several historic structures inside the fort, stabilizing masonry and steel components and interpreting the facility as an important Civil War site. Florida State Parks have made numerous upgrades including expanded camping facilities, a beach use area and fishing pier, group camping facilities and more.